Episode 3 of my vegan on a budget series! How to make a char grilled vegetable sandwich, perfect for lunch and on the go at school, work or uni. Cheap, healthy, low fat and vegan. Full recipe and price breakdown below. Be sure to like and subscribe to see more!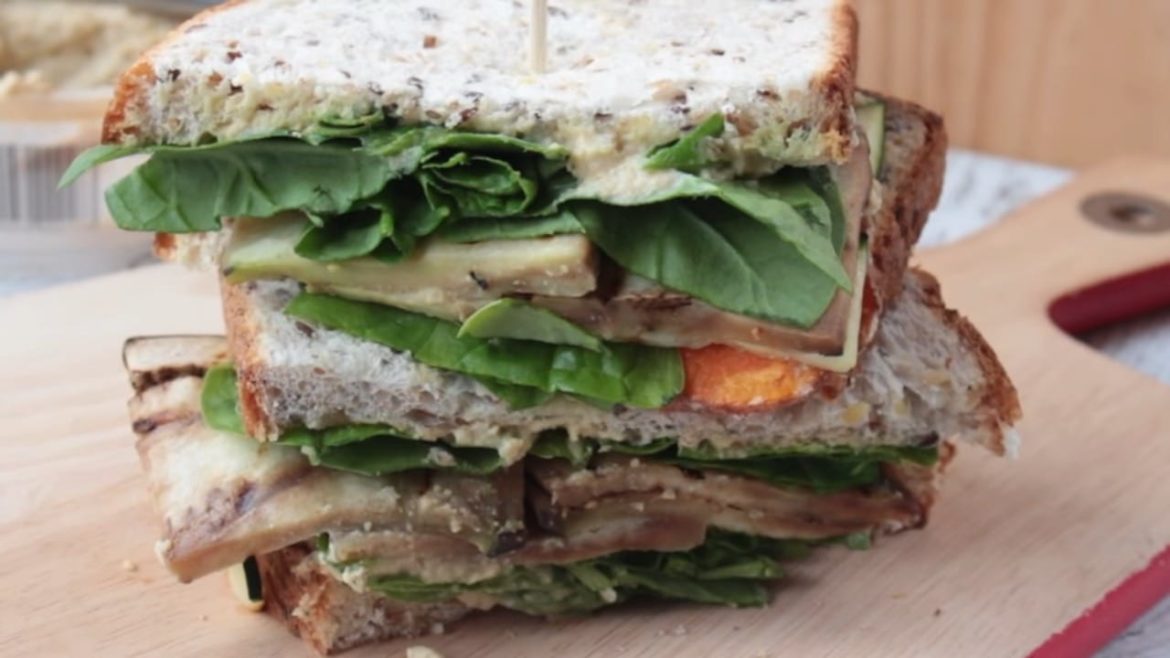 Ingredients
4 slices bread of your choice
2 Zucchini
1 Eggplant
Hommus
Baby Spinach
Sweet potato
Instructions
Chop the veggies into thin slices (can use a mandolin slicer)
Spray char-griller with a small amount of oil, char grill veggies until lines appear and they soften. Transfer to a plate with a paper towel to drain the excess moisture out.
Pre heat oven to 180ºc , chop sweet potato, season with salt and rosemary and place on a baking tray lined with baking paper. Cook sweet potato for 20-25 mins, flipping over mid way.
Spread hommus on bread, add veggies and serve!
Notes
TIP: Prepare the veggies in bulk so you can quickly make sandwiches throughout the week.
Price Breakdown:
VEGAN VEGGIE SANDWICH (1 serve)
(Ingredients sourced from woolworths online)
Bread - 20c
Spinach- 20c
Hommus- 20c
eggplant- 90c
zucchini- 40c
sweet potato- 40 c
---
TOTAL- $2.30

Did You Make This Recipe?