Taro Cake is on the menu in Book recipe, and we are going to teach you how to make this delicious recipe from scratch!
Follow along with the ???? recipes below????????????????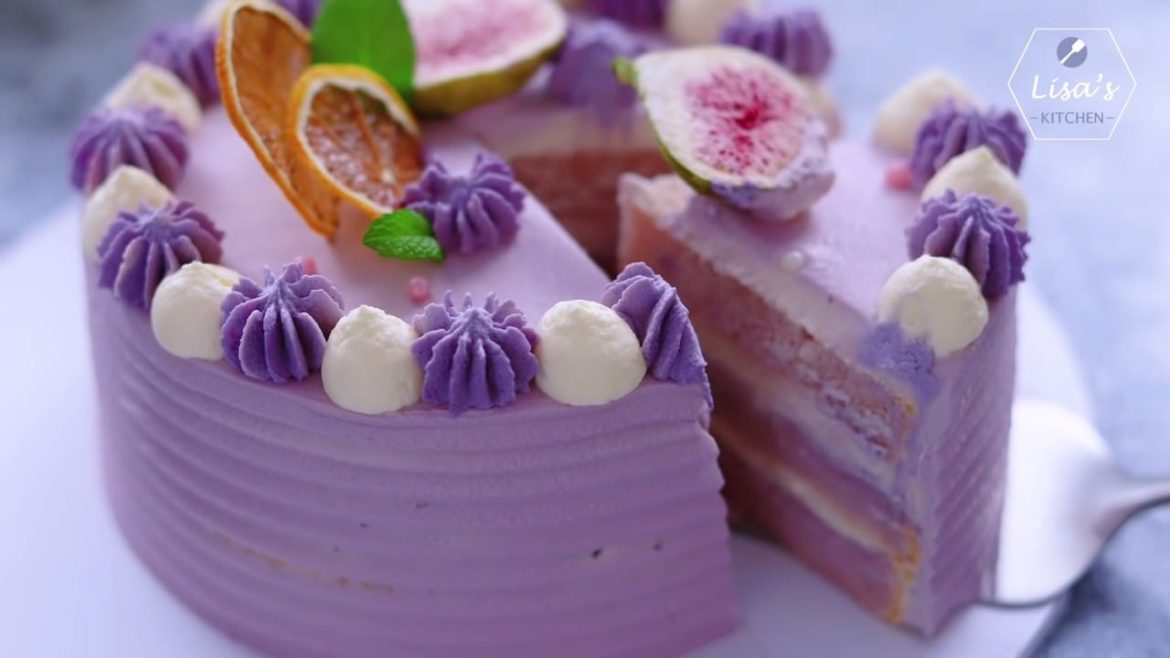 Ingredients
Cake
2 large eggs (65g/each)
Caster sugar 35g
Cake flour 30g
Purple sweet potato powder 5g
Milk 45g
Vegetable oil 28g
A few drops of lemon juice
Taro paste
Taro 200g
Condensed milk 30g
Caster sugar 10g
Purple sweet potato powder 3g
Cream 80g
Taro cream
Take 100g of taro paste
Cream 50g
Mix 1 + 2 in the blender until smooth, and chill in the fridge
Icing sugar 15g
Thickened Cream 200g
Mauve Whipped cream for masking
Thickened Cream 150g
Icing sugar 10g
Food coloring
Piping cream (surface)
Thickened Cream 100g
Icing sugar 7g
Food color(Mauve & Raspberry)
Instructions
Preheat oven to 145C/295F
Bake at145C/295F for 40 mins,turn to 160C/320F for 5 more mins
Cooldown upside down
Did You Make This Recipe?
Today, I am going to make a delicious and beautiful taro cake. The creamy taro paste is paired with taro cream, which tastes mellow. In this blooming season of Jacaranda in Australia, eating this taro cake is an extremely enjoyable taste and visual enjoyment.
---
---
Enjoy