Espresso Granita is on the menu in Book recipe, and we are going to teach you how to make this delicious recipe from scratch!
Follow along with the ???? recipes below????????????????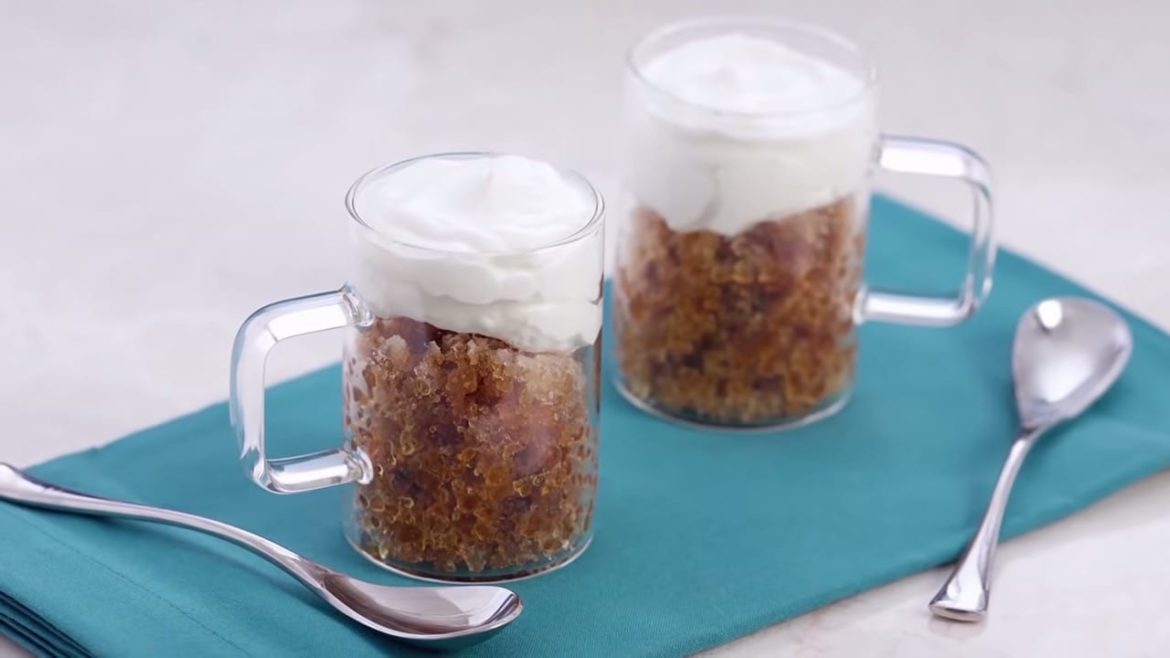 Ingredients
Espresso Granita
500 mL (2 cups) hot espresso coffee
100 g (1/2 cup) granulated sugar
pinch ground cinnamon
125 mL (1/2 cup) cool water
Coconut Cream
1 400 mL tin (13 fl. oz) coconut milk
32 g (1/4 cup) icing sugar, sifted
Instructions
For the granite, stir the coffee, sugar, and cinnamon in a dish that has a tight lid and stir in the water. Cover and freeze until firm, overnight. If you can, give the granita a stir after 3 hours (but it's not critical).
For the coconut cream, chill an unshaken tin of coconut milk overnight, and chill a glass or metal bowl for 30 minutes before whipping the cream. Open the tin without shaking it, and spoon the cream from the top into the chilled bowl. Whisk the cream with the icing sugar by hand or with electric beaters until fluffy (it won't be as airy as conventional whipping cream, but it will still be fluffy). Chill this until ready to serve.
To serve, use a fork to scrape up granules of granita and scoop them into small serving glasses. Top each with a dollop of coconut cream and serve immediately.
Did You Make This Recipe?
Espresso Granita is a wonderful iced coffee treat inspired by Chef Anna Olson's trip to Vietnam. It's the perfect pick me up for a hot summer day!
---
Bon Appétit