Roast chicken is on the menu in Book recipe, and we are going to teach you how to make this delicious recipe from scratch!
Follow along with the ???? recipes below????????????????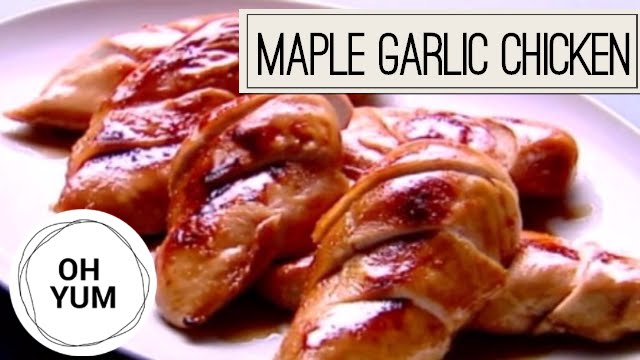 Ingredients
8 boneless, skinless chicken breasts
1 ½ cup B-Grade pure maple syrup
1 heads garlic
1/3 cup + 3 tbsp malt vinegar
salt and pepper
Instructions
Place chicken breasts in a shallow dish. Pour 1 cup maple syrup over chicken. Peel head of garlic and crush cloves under the flat-side of a knife and add all but 2 cloves to chicken. Add 1/3 cup malt vinegar and toss chicken to coat. Let marinate from 1 to 6 hours.
Preheat oven to 375 F and grease a roasting pan (or line a baking tray with parchment paper). Place chicken breasts in roasting pan, shaking off excess syrup, and season. Roast uncovered for about 25 minutes, until an internal temperature of 180 F is reached. Let chicken rest 10 minutes.
To serve, heat remaining 1/2 cup maple syrup, 3 tbsp malt vinegar and 2 cloves of garlic. Simmer for 3 minutes, then remove garlic and keep warm. Slice chicken breasts into 3 pieces, on an angle and plate. Spoon warm syrup over and serve.
Did You Make This Recipe?
---
Enjoy