Lebanese Chicken Fatteh is on the menu in Book recipe, and we are going to teach you how to make this delicious recipe from scratch!
These Chicken Fatteh (Fattah) Rice Bowls are a must-try dish and are perfect for weeknights. The crispy bread is topped with rice, chicken, and a Tahini Yoghurt sauce, that delivers a load of flavor. We'll show you the traditional way to make it, as well as the faster weeknight version.
Follow along with the ???? recipes below????????????????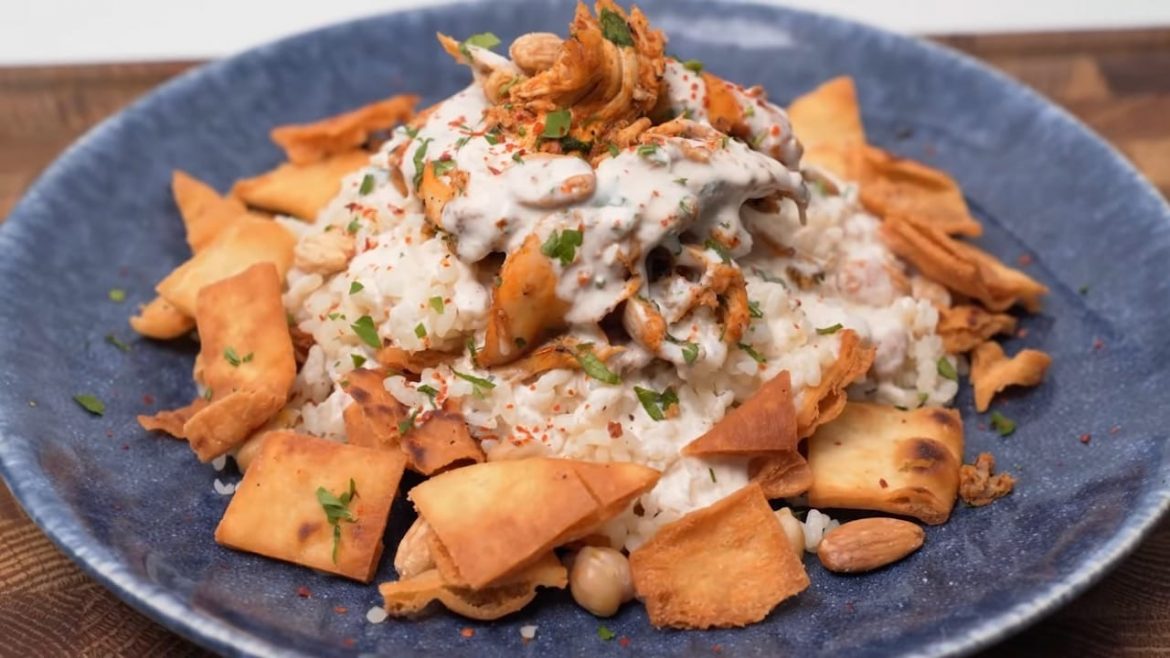 Ingredients
Pitta chips:
4-6 Thin pitta breads
1 Tbsp Olive oil (if baking)
1/4 Tsp Salt
1/8 Tsp Black Pepper
Chicken Stock:
500g Chicken
5 Cardamom Pods
3 Small Bay Leaves
3 cloves of Garlic
2 Small Onions
2 Small Pieces Mastic (Optional)
1 Tbsp Butter
2 Tsp Salt
1/2 Tsp Black peppercorns
Rice:
2 Small Pieces Mastic (Optional)
1 Can of Chickpeas (240g Drained)
3 Cups Medium Grain Rice
3 Tbsp Butter
1 Tsp Salt
Tahini Sauce:
350g Yoghurt
45g Tahini
2 cloves of Garlic
1/2 - 3/4 Cup Chicken Stock or Water
2 Tbsp Lemon Juice
1/2 Tsp Salt
1/2 Tsp Black Pepper
1/4 Tsp Cayenne Pepper
Spiced Chicken:
2 Tbsp Butter
2 Tbsp Chopped parsley
1 Tsp Paprika
1/2 Tsp Salt
1/2 Tsp Black Pepper
1/2 Tsp Aleppo Pepper
1/2 Tsp Bharat or 7 Spice
1/4 Tsp Cardamom
1/4 Tsp Coriander
Instructions
Fried Pitta Chips: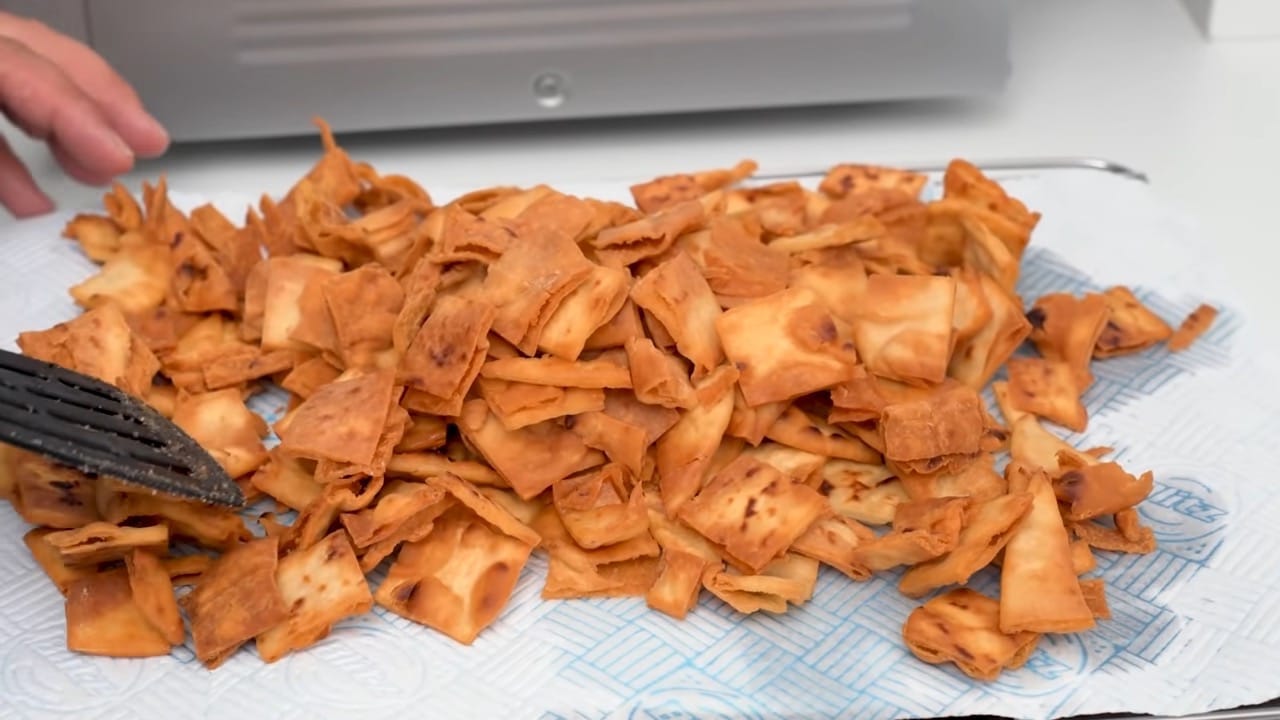 Cut the bread into 1-inch squares, then heat oil over high heat
Add the bread and fry in batches for 30 seconds then drain over some paper towels
Sprinkle with salt and pepper while hot
Baked Pitta Chips: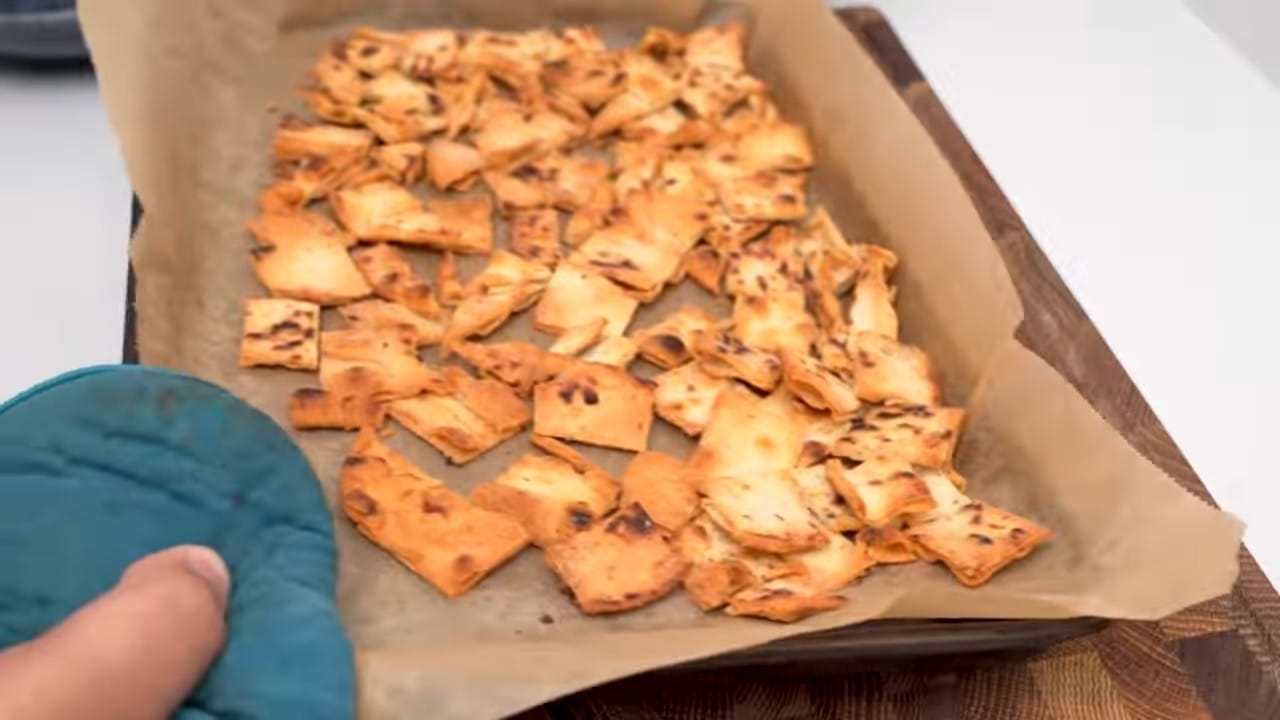 Cut the bread into 1-inch squares, then coat in the salt, pepper, and olive oil
Bake at 180c for 8 minutes, flipping halfway through
To make the stock:
Melt the butter in a pot, and add the mastic to it
Once fully melted add the other spices and toast until their aroma comes out
Quarter the onions and smash the garlic, then add to the pot and saute for a few minutes
Add the chicken and give it a light sear on all sides, then cover with loads of water
Add the salt, then allow this to come to a light boil. Remove the scum, then cook for 25-30 minutes on a medium simmer
Remove the chicken once tender and tear it into large pieces
To make the rice:
Melt the butter in a pot, and add the mastic
Wash the rice, then add it to the pot and fry it in the butter for a few minutes
Pour in enough stock to cover the rice by 1 cm
Drain the chickpeas and add to the rice, with the salt and bring the pot to a boil
Allow boiling covered with a lid, until the water drops below the rice, then turn the heat down to low
Steam for 20 minutes, then fluff up with a fork and turn the heat off
To make the tahini sauce: (can also be made in a blender)
Add the tahini and yogurt to a bowl, and mix together to remove clumps
Add the lemon juice and spices, then incorporate them well
Thin the sauce out with the chicken stock
To assemble:
Place some pitta chips in your bowl and pour over a little stock. Mix together then move the chips to another bowl
Pour over some tahini sauce, then add the rice, then place more tahini sauce, then the chicken
Add more tahini sauce all over the bowl, then garnish with bread, fried almonds, parsley, and pepper flakes
Did You Make This Recipe?
---
Enjoy
Let us know what you think of today's chicken fatteh tips, tricks, and hacks!
---
View also: Fattoush salad