Chocolate Chip Cookies are on the menu in Book recipe, and we are going to teach you how to make this delicious recipe from scratch!
Everybody loves chocolate chip cookies. I was surprised that I haven't actually shared my chocolate chip cookie recipe yet, so here you go! Please enjoy!
Follow along with the ???? recipes below????????????????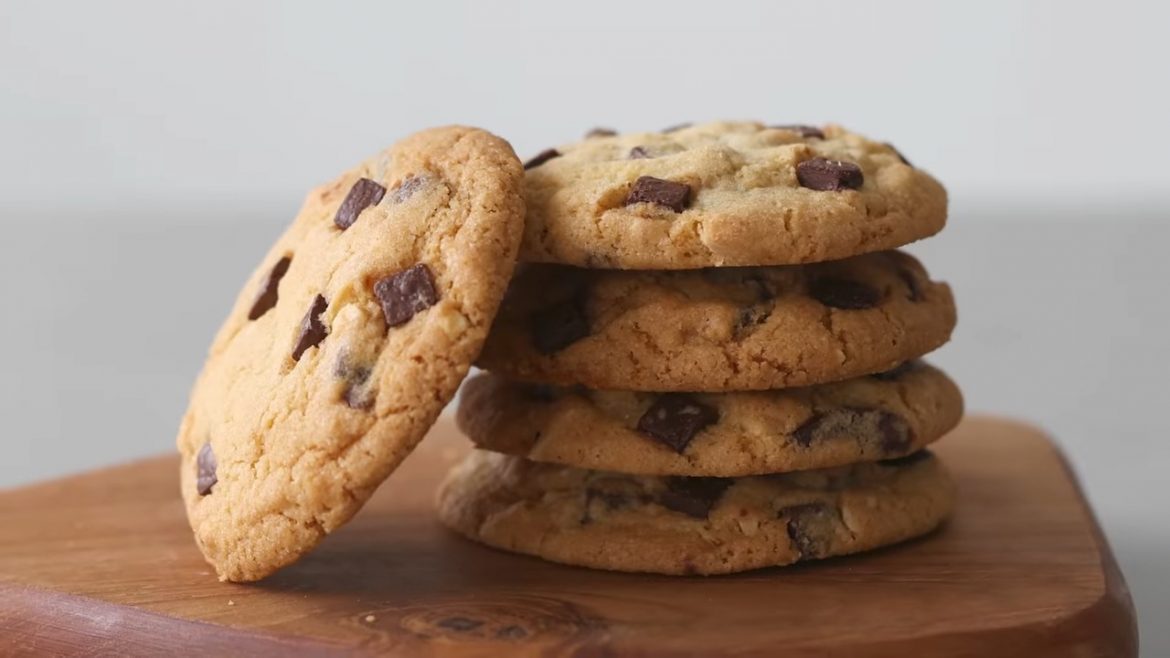 Ingredients
Unsalted Butter 40g
White granulated sugar 22g
Light brown sugar 22g
Whole Eggs 18g
All-purpose flour 50g
Baking soda 0.8g
Salt 0.8g
Couverture chocolate 15g
Crushed hazelnuts/almonds 20g
Chocolate chunks (similar to chocolate chips)
Instructions
Lightly beat room temp (20~22℃) butter.
Add white sugar + light brown sugar and mix well.
Mix in the eggs in 4~5 additions.
Add the dry ingredients and mix.
Halfway through, stop and add in the couverture chocolate and chopped hazelnuts/almonds.
Use a 5cm diameter scoop to scoop .
Bake for 10~12mins at 170℃ (pre-heat oven to 170℃).
Notes
Tips & Tricks
Add in the couverture chocolate/nuts before the dough is fully formed as it's easier to work with
Using an ice cream scoop makes it easier to keep the cookies uniform in size.
How to store:
Store at room temp up to a week in an airtight container.
Did You Make This Recipe?
Recipe video of Chocolate Chip Cookies
---
Enjoy
Let us know what you think of today's chocolate chip cookies tips, tricks, and hacks!