Middle Eastern FEAST is on the menu in Book recipe, and we are going to teach you how to make this delicious recipe from scratch!
Middle Eastern feasts are absolutely spectacular, and even more so during Christmas and Eid. We put together a Middle Eastern Feast that would be perfect for any dinner table, featuring an Iraqi Ouzi lamb shoulder, Egyptian stuffed chicken, and a Cauliflower and Tahini bake
Follow along with the ???? recipes below????????????????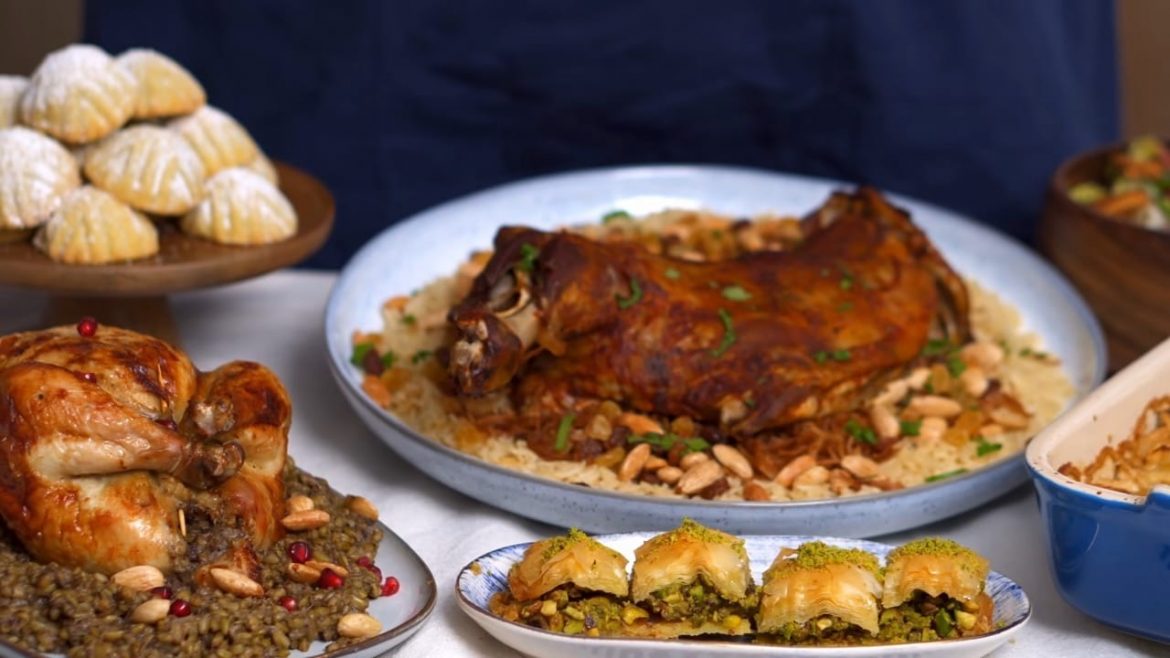 Ingredients
Tahini Cauliflower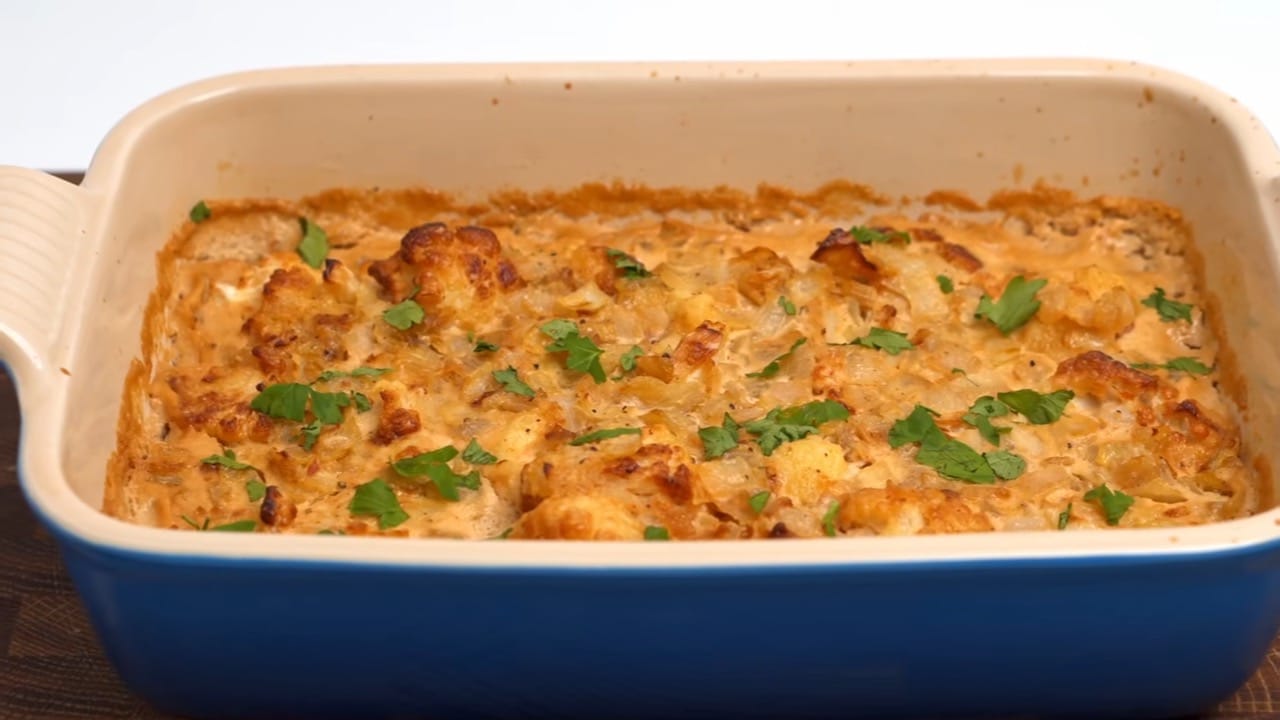 750g Cauliflower
120g Tahini
2-3 Medium Onions
3 garlic cloves
Oil for frying
1 1/2 cup water
1/4 Cup Lemon Juice
2 Tbsp Olive Oil
1/2 Tsp salt
1/2 Tsp pepper
1/2 Tsp cayenne
1/4 Tsp cumin
Ouzi Lamb: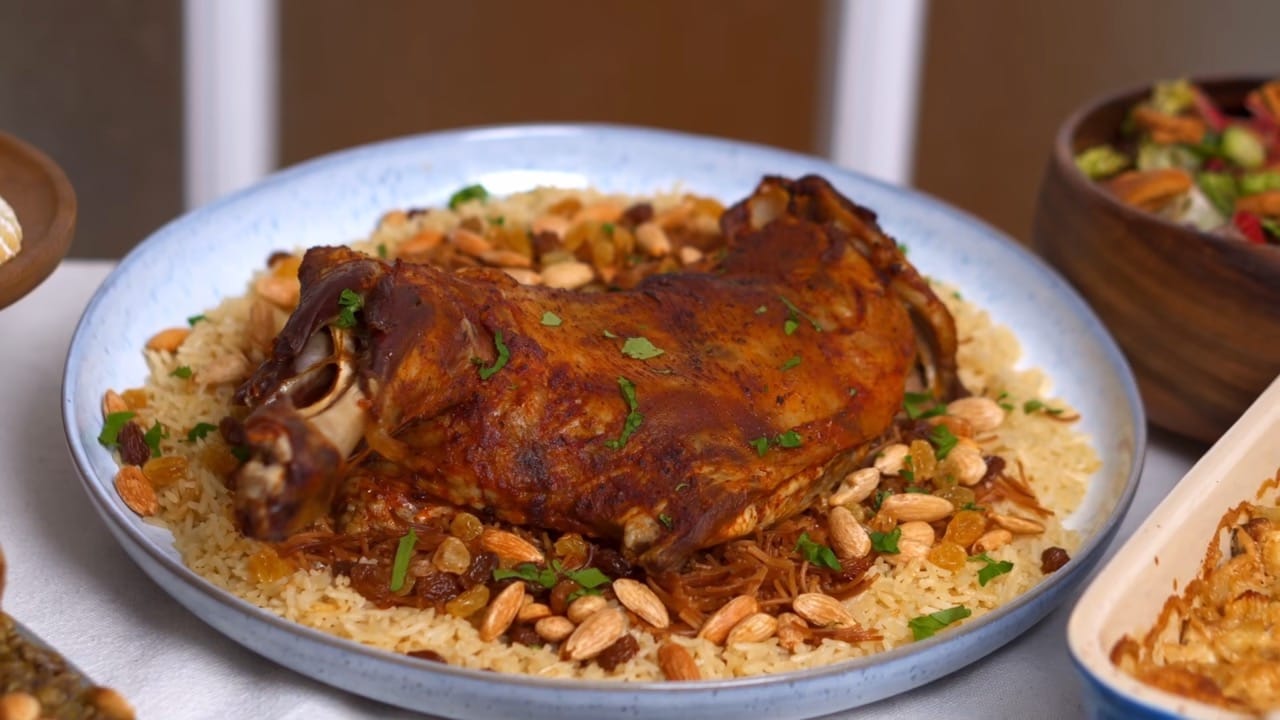 Lamb shoulder (1.5-2kg)
8 Cardamom pods
6 bay leaves
4-5 cloves
2-3 onions
1-2 heads of garlic
30g Tomato Pure
1 Tsp pepper
1 Tsp black peppercorns
1/2 Tsp salt per 500g of meat (1.5-2 Tsp)
1/2 Tsp Paprika
20-30 saffron strands (substitute with 1/2 Tsp turmeric)
Ouzi rice: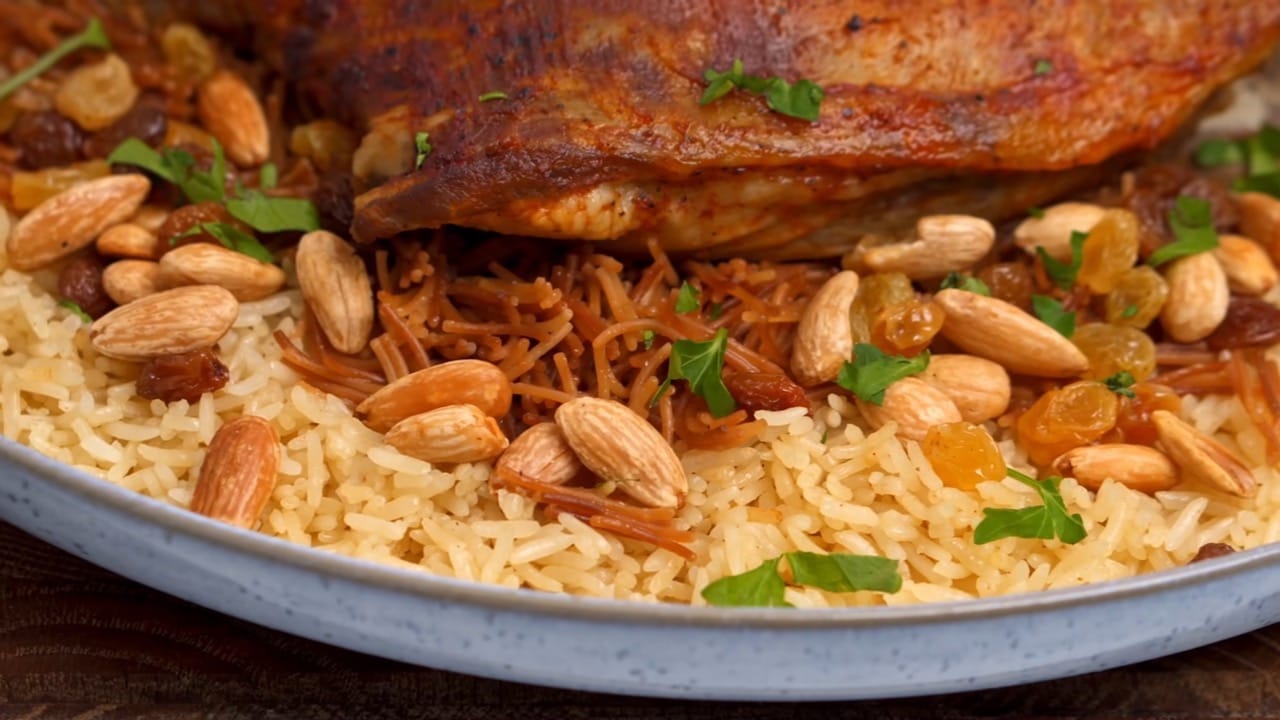 Stock from the Ouzi lamb
3 cups rice
3 Tbsp oil
1 Tsp salt
Almonds or pinenuts for garnish
Sultanas or raisins
Vermicelli: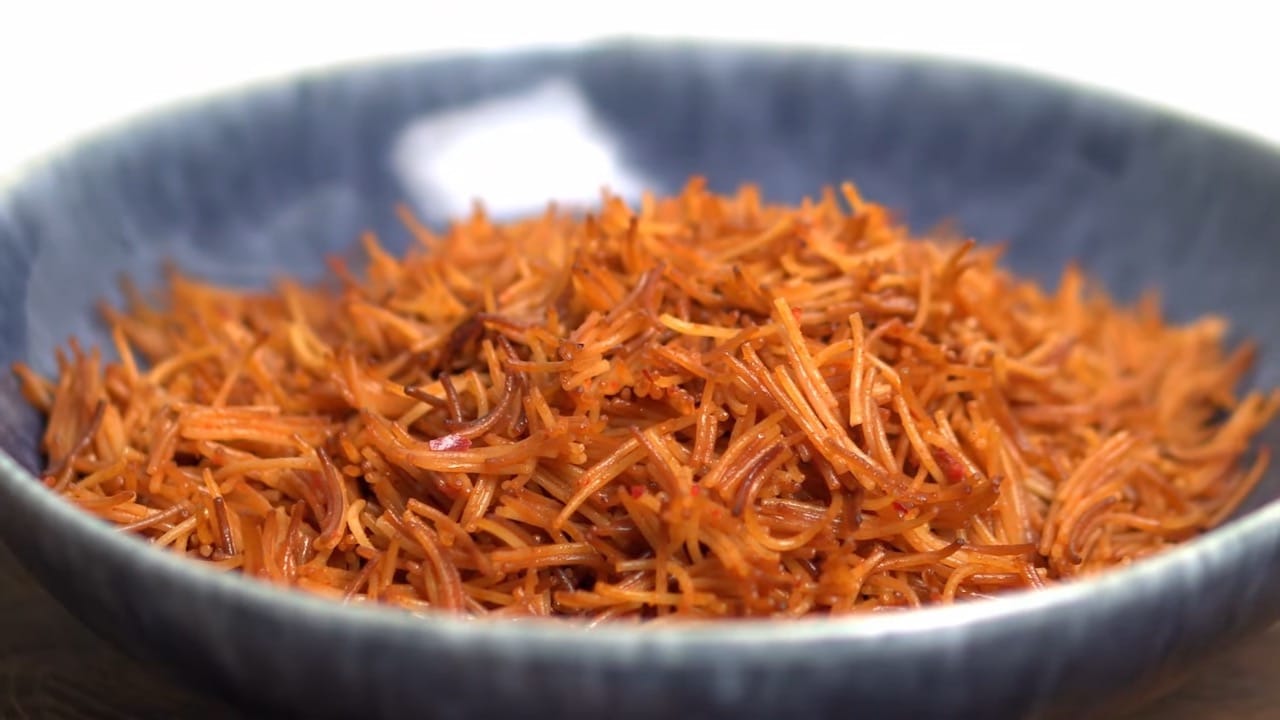 1/4 cup oil
250g vermicelli
1/2 Tsp salt
Stuffed chicken: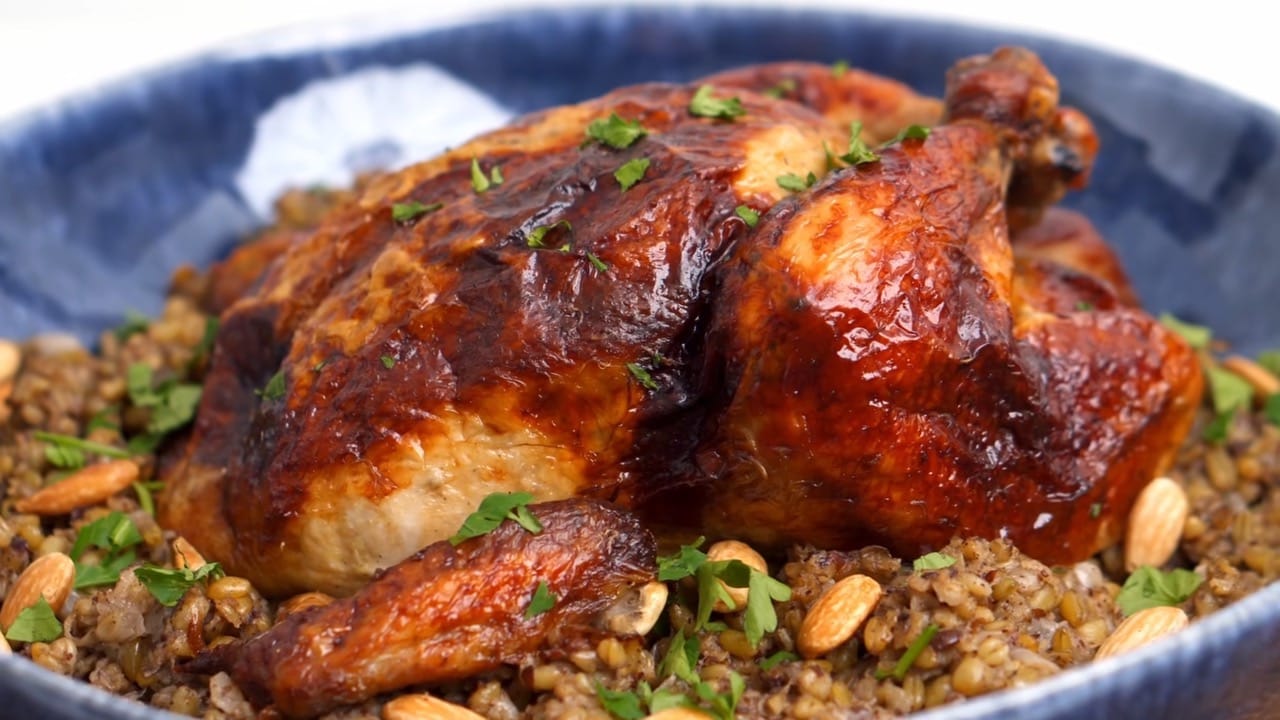 1 kg chicken
2 onions
2 Tsp salt
1/2 Tsp black pepper
1/2 Tsp cardamom
Freekeh (for 1 chicken):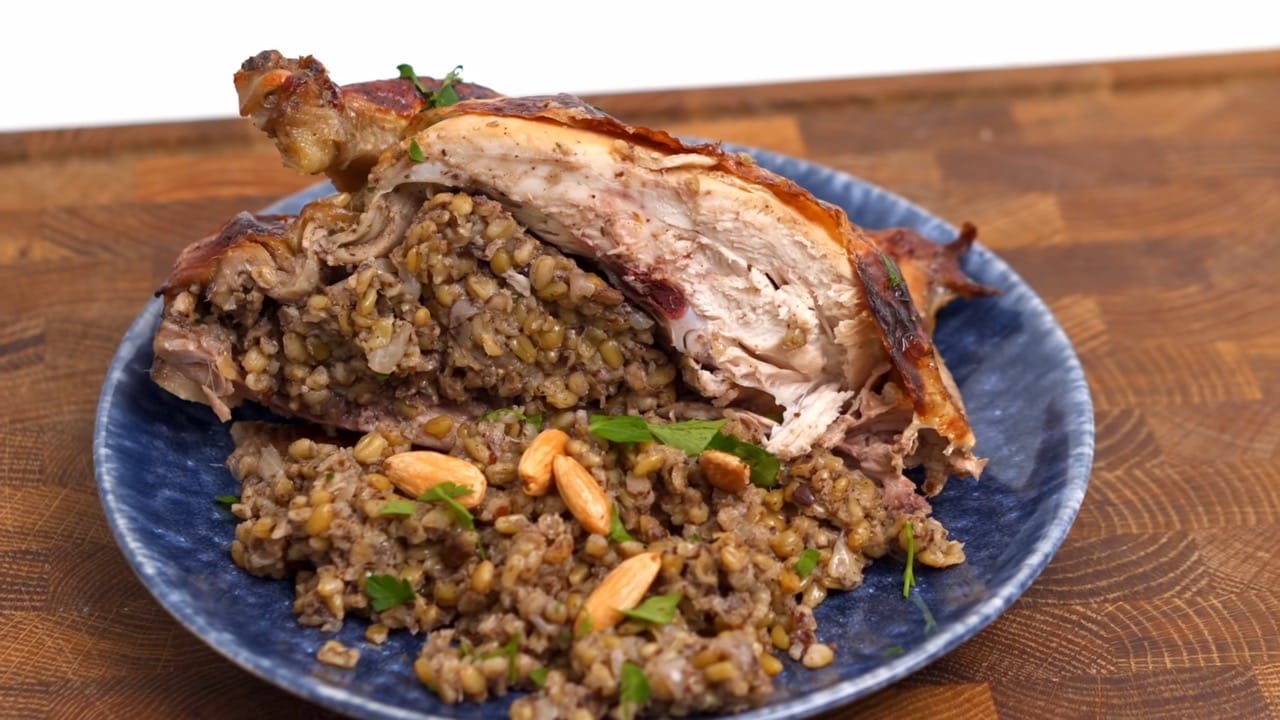 2 onions
1 bay leaf
1 cup Freekeh
2 Tbsp olive oil
3 Tsp sumac
1.5 Tsp salt
1 Tsp black pepper
3/4 Tsp Bharat or 7 spice
1/4 Tsp cardamom
1/4 Tsp cinnamon
Instructions
Ouzi:
Add the saffron to a mortar with a pinch of salt, and crush it into a powder. Add a splash of hot water as well as tomato paste, salt, pepper, and paprika. Mix into a thick paste
Slice the garlic heads in half and the onions into thick strips, then place in a baking dish lined with grease-proof paper. Add the whole spices on top then place the meat on top of the aromatics.
Brush the paste all over the meat ensuring thorough coverage, then add some water and seal in the greaseproof paper
Cover with foil and bake at 150c for 6 hours
20 minutes before the end, remove the paper and foil, and allow the lamb to brown in the oven
Strain off any juices to use for the rice
To make the rice, heat the oil in a pot over medium-high heat. Wash the rice, then add to the pot with the salt. Fry for 2-3 minutes
Pour over the stock to cover the rice by 1 cm. Bring to a boil then cover with a lid. Allow to boil for 3 minutes, then reduce heat to low and keep covered for 20 minutes.
Fluff up with a fork and turn the heat off, then allow to steam for 10 more minutes
To make the vermicelli, add the oil to a pot and heat over medium. Add the vermicelli and fry until dark brown
Add the water and salt, bring to a boil, then allow to cook on medium for about 10 minutes. Fluff with a fork and steam for a few minutes more
Stuffed chicken:
Make the marinade by blending the onions, salt, pepper, and cardamom together into a chunky paste
Prepare the chicken by cleaning the cavity, then separate the skin from the meat
Place the marinade between the skin and the meat, then place the remaining marinade over the skin. Allow the chicken to marinate for 2-6 hours
Add your freekeh to a bowl and wash thoroughly. Allow soaking in clean water for 2 hours
Once soaked, add olive oil to a pot over medium heat with the bay leaf. Infuse for 2 minutes.
Dice the onions into small dice, and saute for 4-5 minutes until soft. Add the salt, pepper, Bharat, cardamom, and cinnamon, then mix.
Add the soaked freekeh, with 1.4 cups of water. Cover with a lid and cook on medium till it comes to a light boil.
Turn the heat down to low, and cook for 45-60 minutes.
Add the sumac, then remove a few spoons to stuff the chicken with, and allow to cool
The remaining freekeh should be cooked for 15m more, then steamed for 20 minutes with the heat off
Remove the marinade from under the skin of the chicken and the cavity, then add the freekeh into the cavity
Seal the cavity with a toothpick, then tie the legs together
Rub with olive oil, then bake at 80c for 1-1:15 hours until the temperature in the cavity and meat reads 74c
Fill a platter with the remaining freekeh, then top with the chicken and serve
Did You Make This Recipe?
---
Enjoy
Let us know what you think of today's Middle Eastern FEAST tips, tricks, and hacks!