Okra Stew is on the menu in Book recipe, and we are going to teach you how to make this delicious recipe from scratch!
Today we're making Bamya, a traditional Middle Eastern okra stew, that is filled with big chunks of Lamb. This stew is packed full of flavor, and unlike most Okra dishes, it doesn't have a weird slimy texture. That's all thanks to a couple of tricks that I'll show you in this video.
Follow along with the ???? recipes below????????????????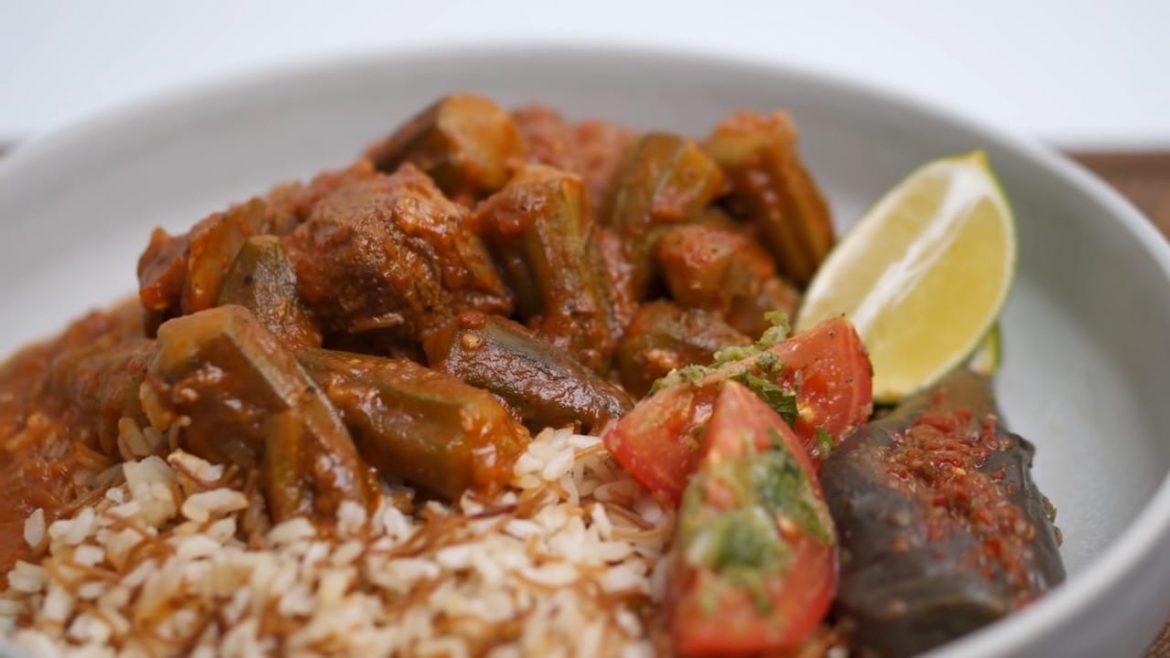 Ingredients
Bamya Stew: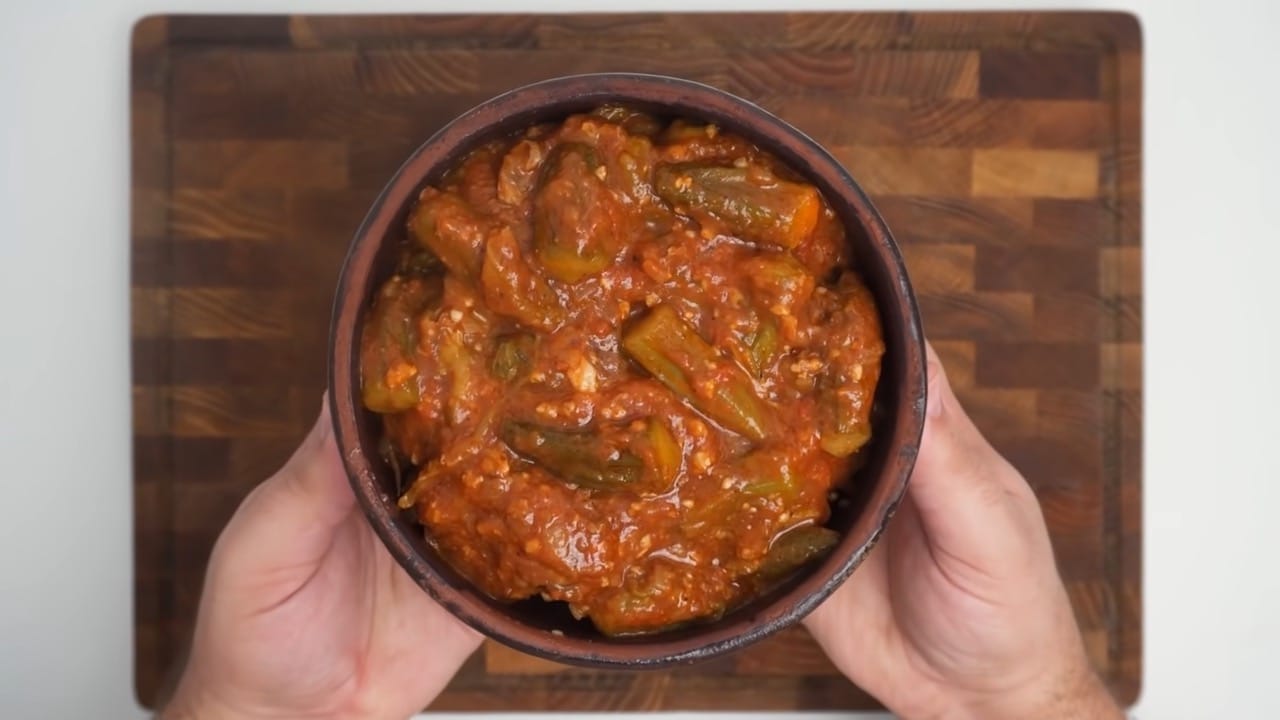 1kg Lamb Leg Pieces - bone-in
800g Canned tomatoes or tomato passata
800g Frozen small Okra
500ml water
10 cloves of Garlic
2 Medium Onions
1 Spicy Green Chilli
3 Tbsp Lime Juice
2 Tbsp Vegetable Oil
1 Tbsp Salt
1 1/2 Tsp Black pepper
Tomato Pickle: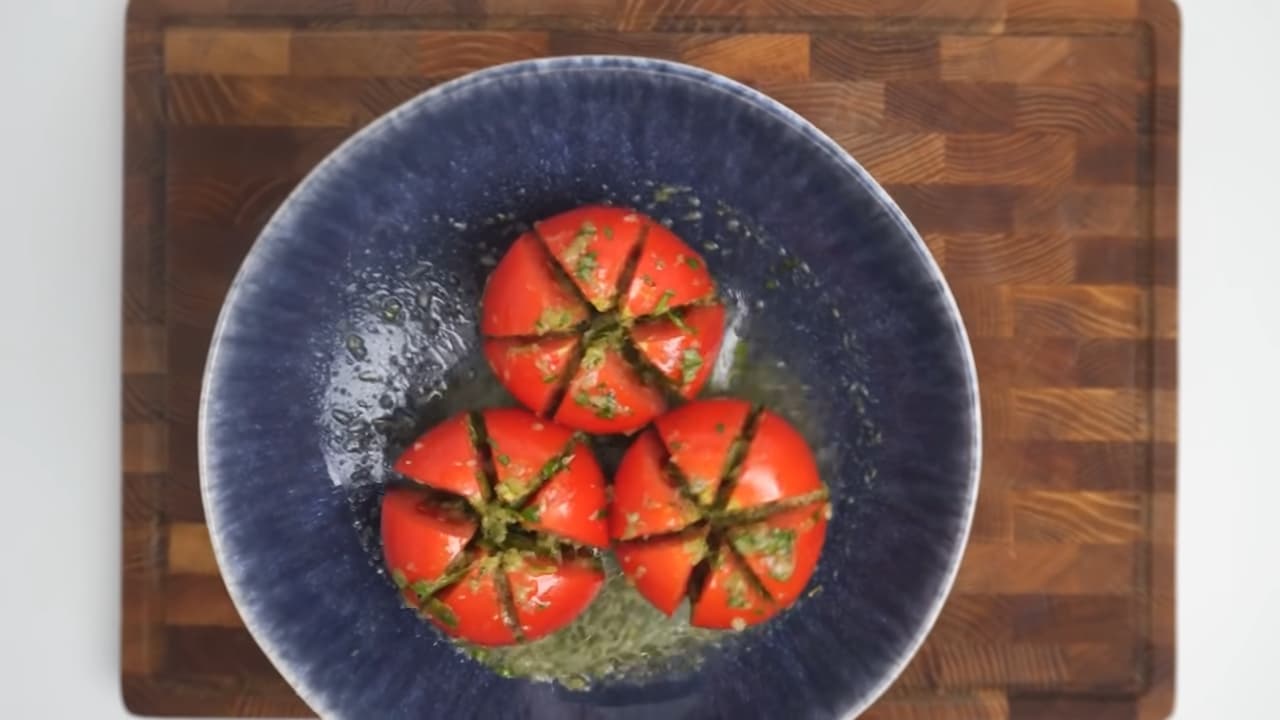 4-5 Cloves of garlic
1 Spicy Green Chilli
350g Vine-ripened tomatoes
2 Tbsp white vinegar
2 Tbsp Lemon Juice
1 Tbsp Olive oil
1 Tbsp Chopped Parsley
1/4 Tsp Salt
1/4 Tsp Black Pepper
1/4 Tsp Cumin
Vermicelli Rice: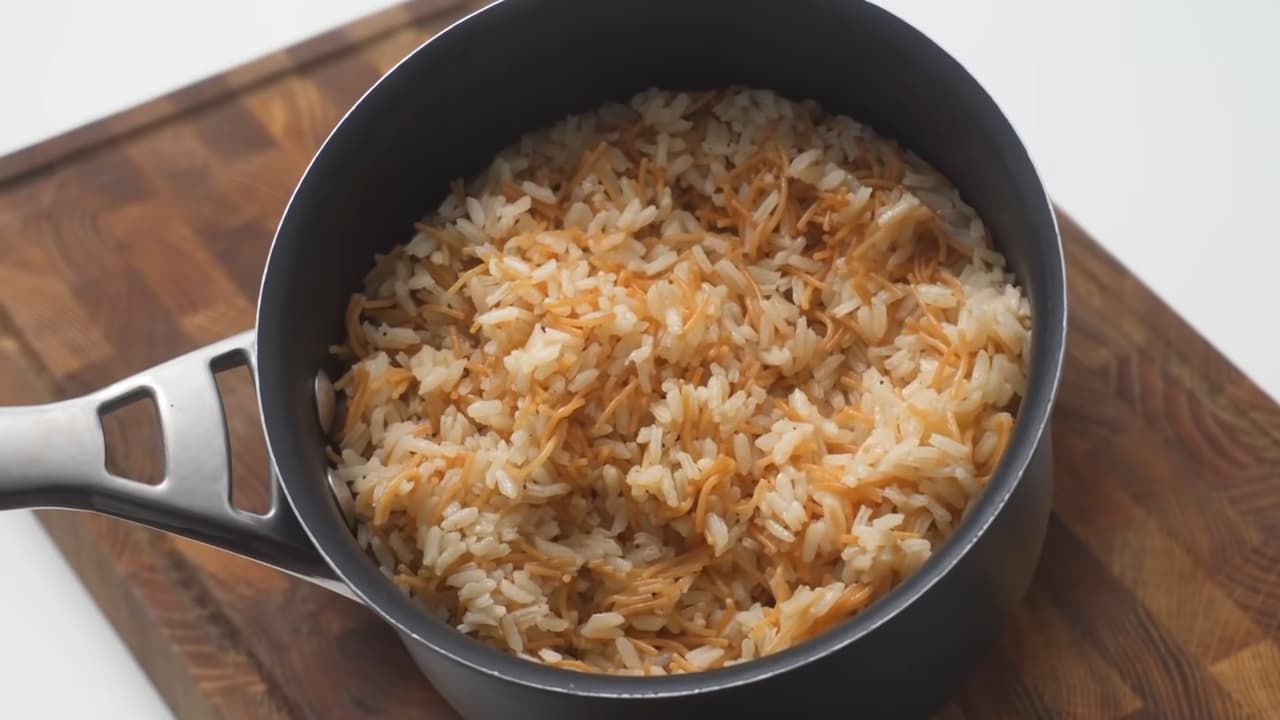 1 1/2 Cup Egyptian/Japanese/Calrose rice
1/2 Cup Wheat Vermicelli
1 Tbsp Butter
1 Tbsp Vegetable Oil
1 Tsp Salt
1/2 Tsp Black Pepper
Limes or lemons for serving with the Bamya
Instructions
To make the stew:
Chop 2 onions to a fine dice, then add 2 tbsp of vegetable oil to a pot over medium heat. Add the onions and saute for 3 minutes until softened.
Add 6 cloves of minced garlic, and saute with the onion for another minute
Push the onions to one side, then add in your lamb pieces. Allow these to brown for a couple of minutes, then flip over and stir the pot
Once all the meat is lightly browned; blend 800g of canned tomatoes, and add to the pot. Add 500 ml of water and bright the pot to a light boil
When it boils, turn the heat down to low, and allow it to simmer with the lid on for 1-1.5 hours, or until the meat is soft and tender
Once the meat has softened, add your frozen okra with 1 cup of water to the pot. Mix well and turn the heat to medium.
Bring the pot to a light boil, then add the salt, and black pepper. Simmer with the lid ajar for 10 minutes
Add 1 hot green chilli, after removing the seeds, then add 4 cloves of minced garlic and the lime juice
Cook for 5 minutes, and the bamya will be ready
To make the tomatoes:
In a pestle and mortar (or a food processor/blender) grind together the garlic with the salt
Once finely ground, add the chilli and pulverize this as well
Add the remaining ingredients, then chop the parsley and add that too
Make 3 slices into your tomatoes, going about 75% of the way to the bottom, and cutting it into 6 even pieces
Fill the gaps with the marinade, and allow to sit for 30-90 minutes
To make the vermicelli rice:
Add the butter and oil to a pot over medium-high heat
Add the vermicelli, and fry this until golden brown, stirring the pot constantly
Wash the rice thoroughly until the water runs clear, then add to the fried vermicelli
Fry for another 2 minutes, then pour in water or stock to cover the rice by 1 cm
Cover the pot with a lid and turn the heat to high. Bring the pot to a boil
Allow boiling until the water drops below the rice
Now turn the heat down to low, and set a timer for 20 minutes
When the time is up, the rice will be perfectly cooked. You can fluff this with a fork or serve immediately
Did You Make This Recipe?
---
Enjoy
Let us know what you think of today's Okra Stew tips, tricks, and hacks!