Fatayer are on the menu in Book recipe, and we are going to teach you how to make this delicious recipe from scratch!
Fatayer are savoury pies, which are filled with all sorts of delicious fillings. They are a great make-ahead and freeze food, perfect for snacking on or serving at a party. Today I'll show you the perfect dough, and we'll be making the 4 classic flavours, Spinach, Cheese, Meat and Za'atar.
Follow along with the ???? recipes below????????????????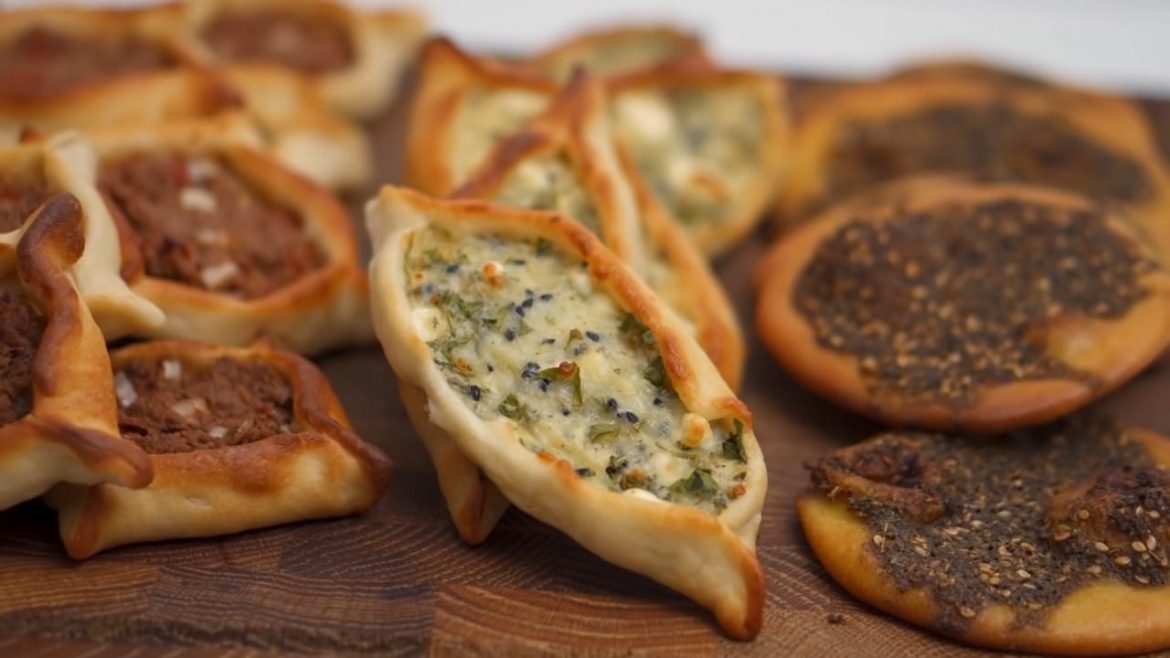 Ingredients
Cheese Filling: (makes 24)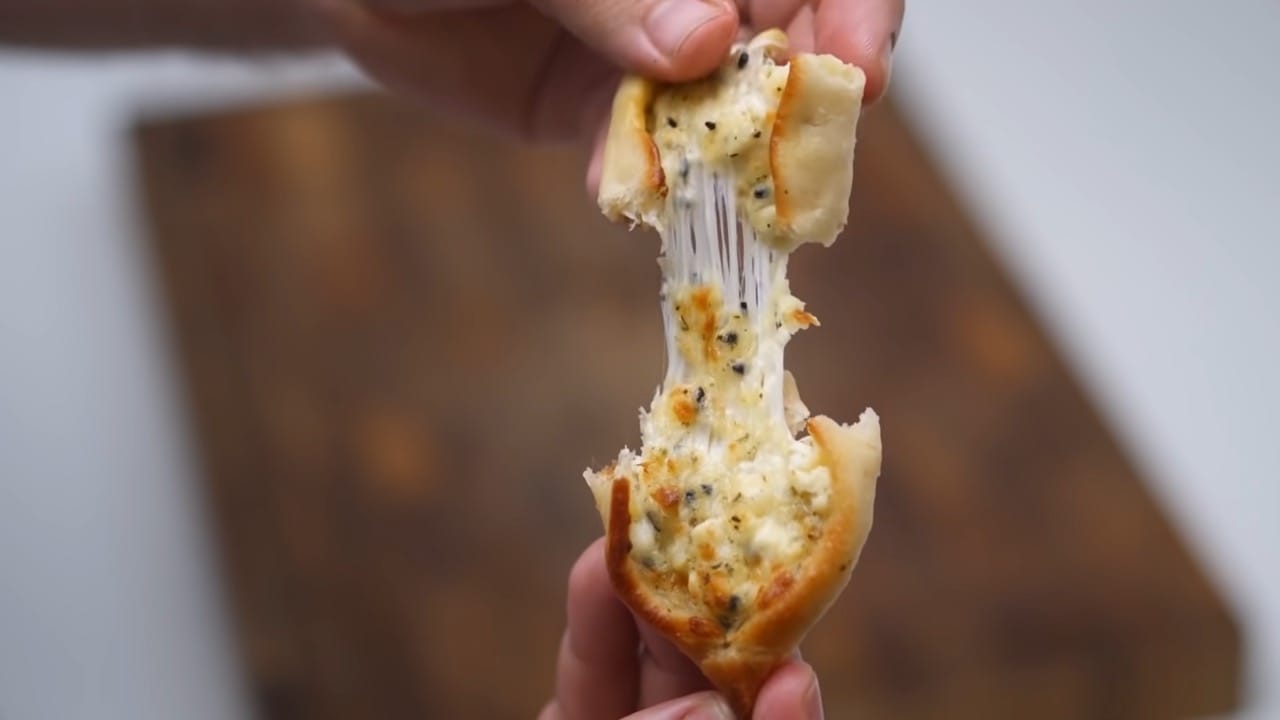 250g Mozzarella, Akkawi, or Nabulsi cheese
200g Feta Cheese
20g Parsley
2 Eggs
1 Tbsp Nigella Seeds
1 Tsp Dried Mint
Spinach Filling: (makes 24)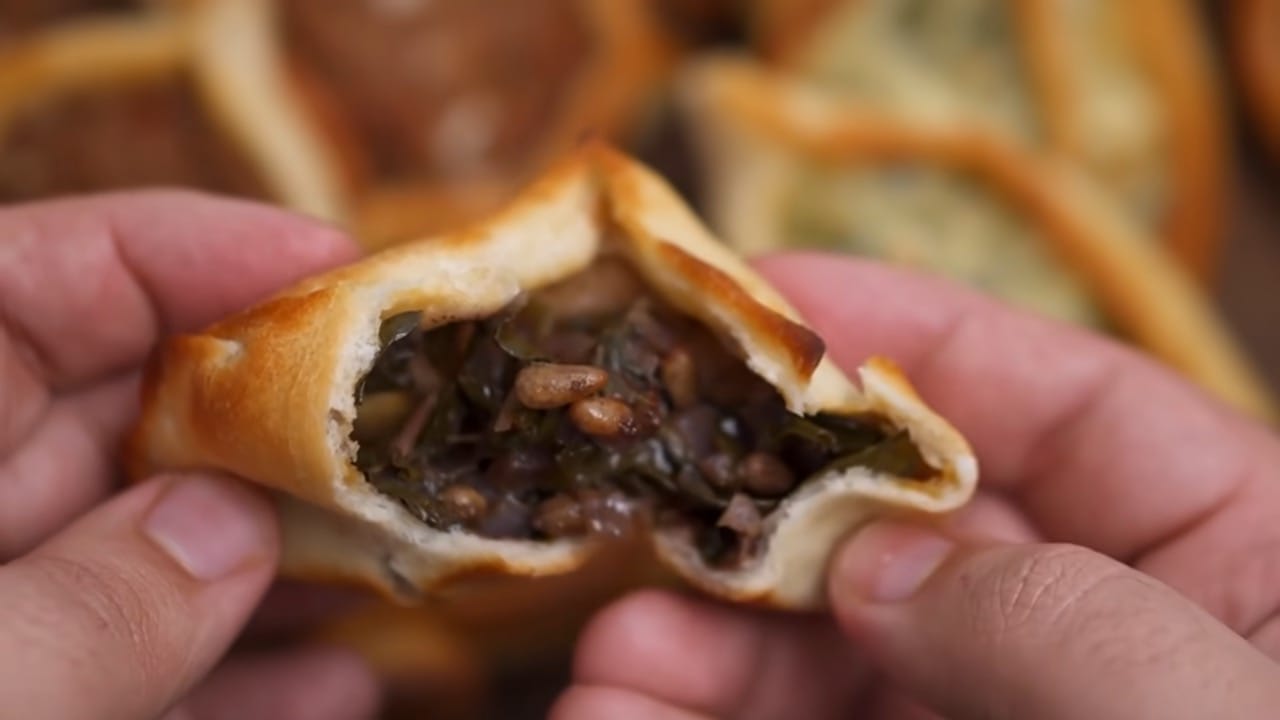 250g Spinach
250g Onion
30g Pine nuts
2 Cloves Garlic
4 Tbsp Olive oil
2 Tbsp Lemon juice
1 Tbsp Sumac
1 Tbsp Pomegranate Molasses
1 Tsp salt
1/4 Tsp Pepper
1/4 Tsp Cayenne pepper
1/4 Tsp Paprika
Meat filling: (makes 24)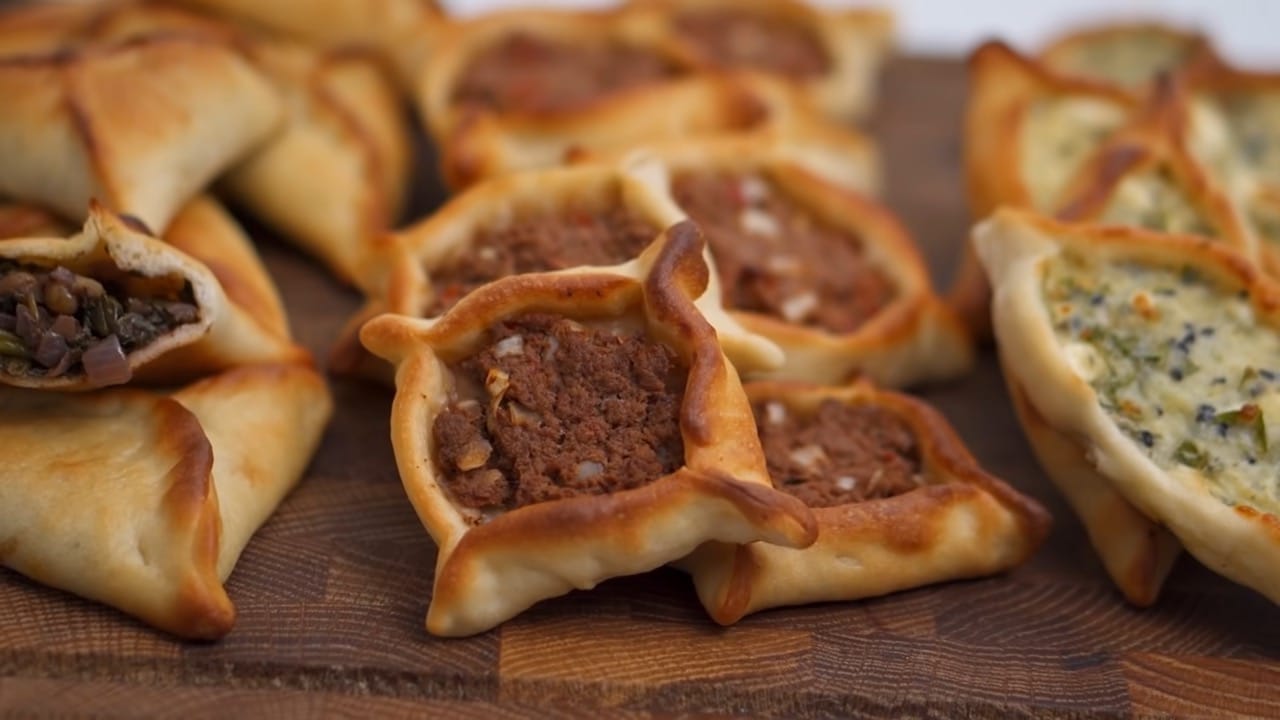 250g Lamb mince or high-fat beef
175g Tomatoes
125g Onion
1.5 Tbsp Tomato Paste
1 Tsp Salt
1 Tsp Paprika
1/2 Tsp Sumac
1/4 Tsp Pepper
1/4 Tsp Cayenne
Zaatar: (makes 8)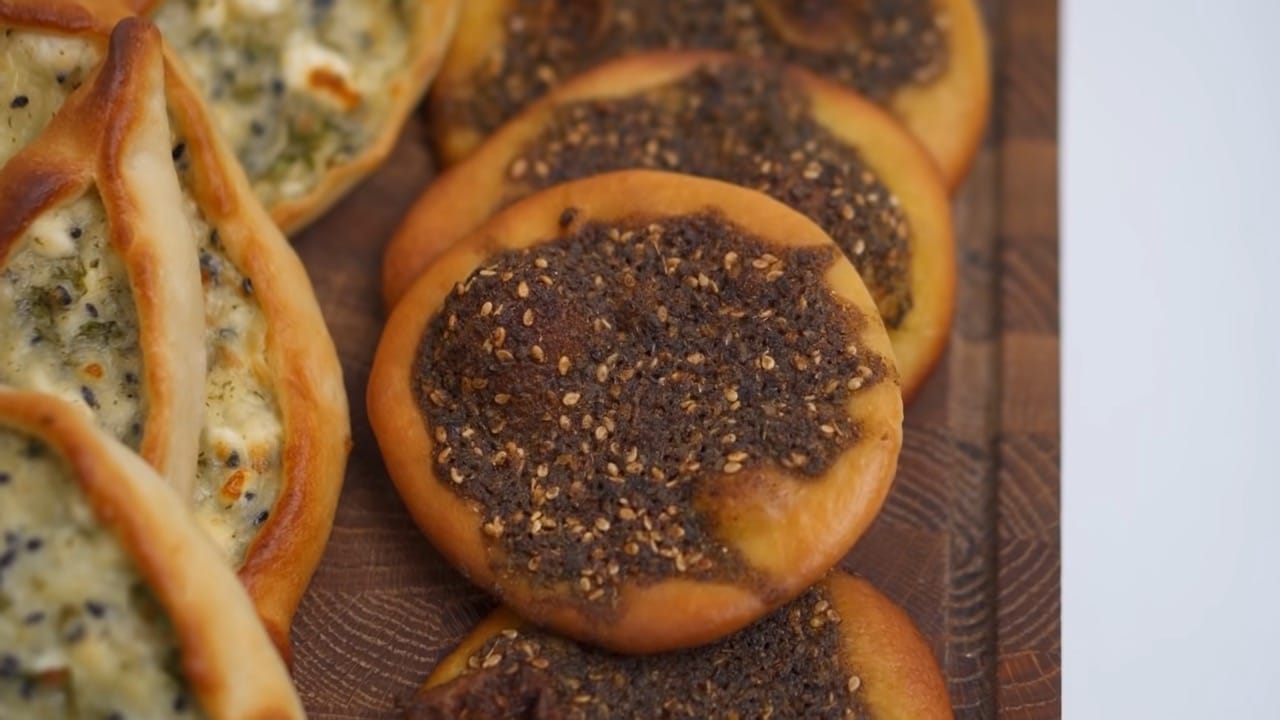 2 Tbsp Zaatar
2 Tbsp Olive Oil
Dough: (makes ~68)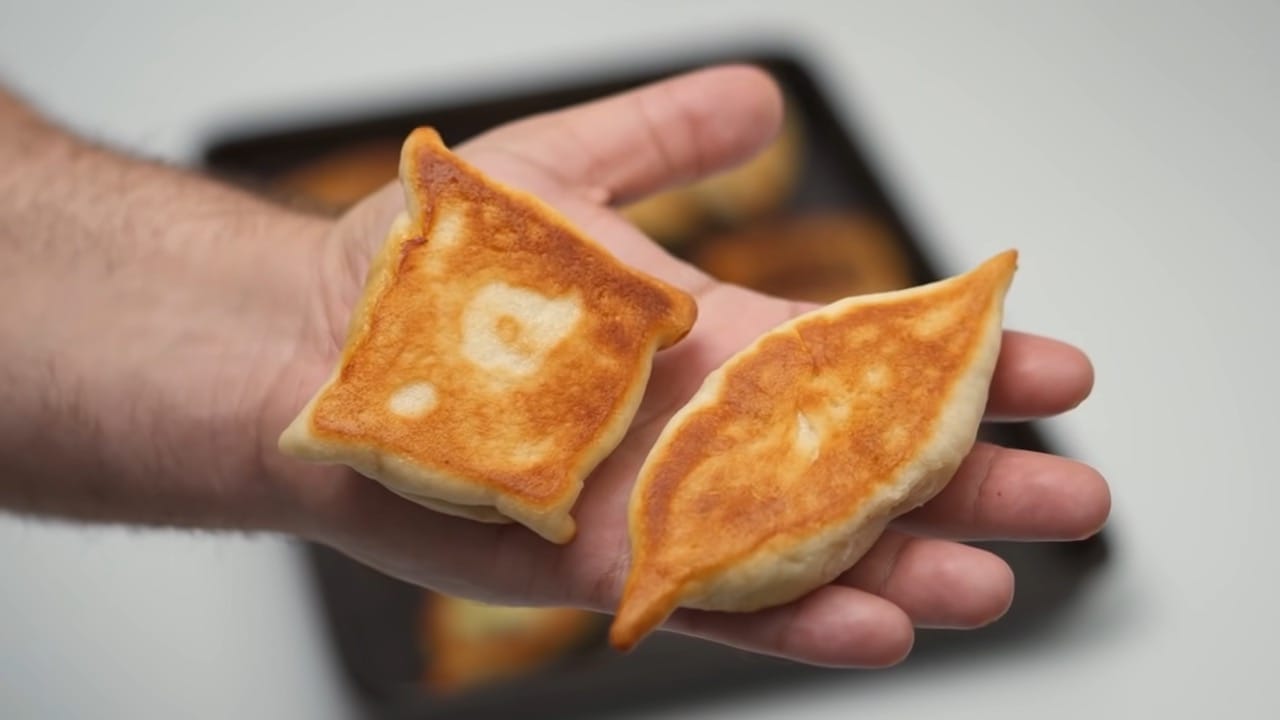 1kg All-Purpose Flour
540g Whole Milk or water
240g Vegetable Oil
4 Tsp Sugar
4 Tsp Dry Active Yeast
2 Tsp Salt
Instructions
Cheese filling:
Shred the cheeses, then roughly chop the parsley. Whisk the eggs, and then add to the cheese with the remaining ingredients. Mix well to combine
Zaatar:
Mix to combine
Spinach filling:
Roughly chop the filling then add 1/2 Tsp salt and massage in. Allow to sit for 15-30 mins, then squeeze out all the water
Add half the oil to a pan, and toast the pinenuts until golden
Add the other half of the oil to a pan, and add the onions, chopped to a small dice. Saute until soft and just turning golden
Once cooled add the onion, pinenuts, and remaining ingredients to the spinach and mix together
Meat filling:
Dice your tomatoes and onions small, then place the tomatoes in a sieve to drain. Once drained add to a bowl with the meat and other ingredients
Knead together until well incorporated and the mixture can form a smooth log
Dough:
Heat your milk to a warm temp (28c) and then add the sugar and yeast. Mix together and let rest somewhere warm until frothy (15-30m)
In your stand mixer, add the flour and salt. Mix together briefly
Pour in the oil and mix to combine with the flour, until it is sandy and clumpy
Add the milk and combine, then knead for about 3 minutes until soft and it leaves no trace on your hands
Oil a bowl, and add the dough, then allow to rest for 30 minutes
After resting portion out into 25g pieces then shape and top them
To cook:
Run a timed test batch at your highest oven temperature. You want them to be turning golden on top, with a golden underside. Don't forget to oil the tray after every batch to ensure you get a lightly fried bottom

Did You Make This Recipe?
---
Enjoy
Let us know what you think of today's Savoury Pies tips, tricks, and hacks!