IKEA ALMOND CAKE is on the menu in Book recipe, and we are going to teach you how to make this delicious recipe from scratch!
Follow along with the ???? recipes below????????????????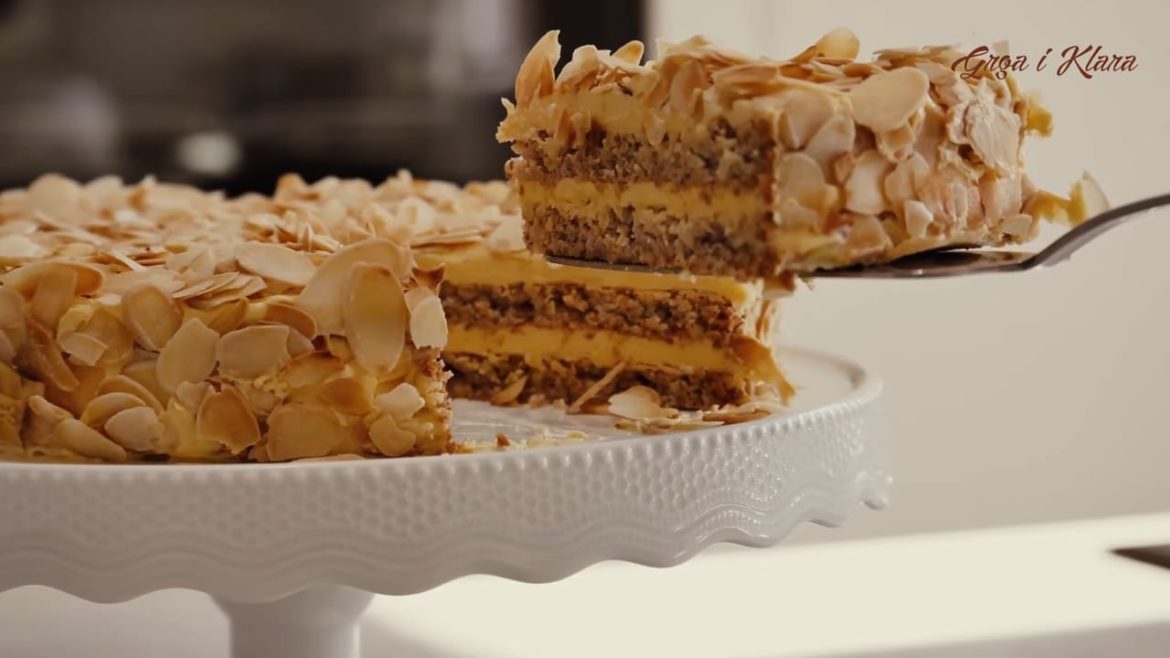 Ingredients
For the cake layers:
200 g (7 oz) almonds
2 tbsp powdered sugar
5 egg whites
pinch of salt
100 g (3,5 oz) granulated sugar
For the frosting:
5 egg yolks
1 tbsp vanilla extract
100 g (3,5 oz) granulated sugar
200 ml heavy cream
150 g (5 oz )unsalted butter
For the decoration:
100 g (3,5 oz) almond petals
Instructions
Prepare two 24 cm diameter molds with baking paper. Preheat oven to 350°F (175°C).
Grind almonds with powdered sugar. Powdered sugar helps to ground almonds into dry flour.
Whip the egg whites and pinch of salt until stiff peaks form. Add the sugar and continue whipping until the sugar is completely dissolved. Gently fold the almond flour into the egg whites, mix gently. Divide the batter in half and pour into prepared two molds. Bake for 25 minutes at 350°F (175°C).
For the frosting, in a saucepan mix heavy cream, vanilla extract, and granulated sugar. Warm the mixture until sugar dissolved. Beat the egg yolks and pour them into the warm mixture. Continue to heat while stirring constantly for about 7-8 minutes. Don't let it boil, it should steam, but not a bubble. Cover the cream with plastic wrap and leave to cool to room temperature. Butter (room temperature) beat until smooth. Add the chilled cream and mix well.
For the decoration, fry the almonds petals on a dry pan. To assemble, put the first layer of cake on a serving plate, then spread half of the frosting. Put the second layer of cake on top and the remaining frosting. Sprinkle the almond's petals. Set the cake into the refrigerator for several hours or overnight.
Did You Make This Recipe?
---
Enjoy