Black Forest Cake is on the menu in Book recipe, and we are going to teach you how to make this delicious recipe from scratch!
Black Forest is a classic cake that combines chocolate with cherries. I've applied the theme of Black Forest to a Korean-style shortcake – hence a Black Forest cake with a lighter texture.
Follow along with the 📝 recipes below👇🏾👇🏾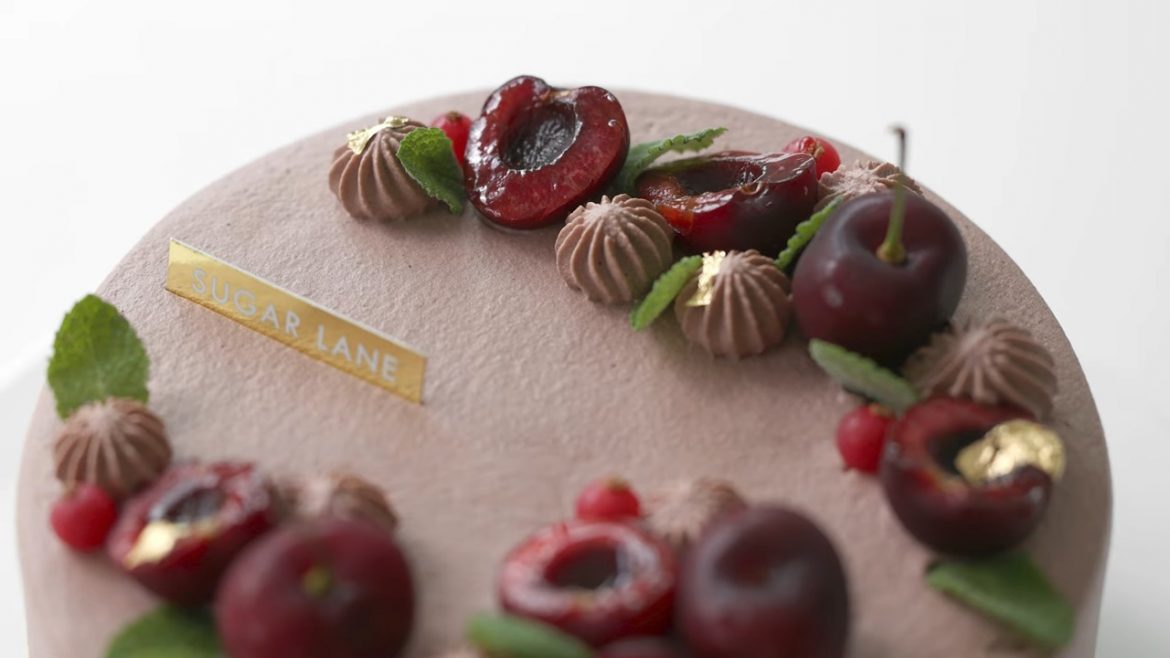 Ingredients
Chocolate Genoise:
Insert Cream (Chocolate Whipped Ganache):
Heavy Cream 170g (this is the total. Split them into two as in the video)
Dark Couverture Chocolate 70g
Cocoa powder 5g
Kirsche 3g
Icing Cream (Chocolate Whipped Cream):
Heavy Cream 180g
Sugar 18g
Cocoa powder 16g
Syrup:
Water 40g
Canned Amarena Cherry Syrup 20g
Instructions
Insert Cream:
Heat the heavy cream and melt the dark couverture chocolate to 50C.
Add everything and blend well.
Store in the fridge for at least 8 hours and whip to desired consistency.
Icing Cream:
Add everything into a bowl and whip to desired consistency.
Syrup:
Mix everything and use.
Assembly:
Please refer to the video for the assembly. Yes, you do need canned Amarena cherries!!
Notes
How to store:
It's best-served 3~4hrs after the assembly (all the flavors come together). Can store in the fridge for up to 2 days.
Size of Cake:
Did You Make This Recipe?
---
Bon Appétit
Let us know what you think of today's black forest cake tips, tricks, and hacks!