Lemon Cake is on the menu in Book recipe, and we are going to teach you how to make this delicious recipe from scratch!
It's summer in Korea and I was looking for something bright and tangy to fight the heat! Voila – here's my take on a lemon cake. The texture is lighter than a regular pound cake, but heavier than madeleines.
Follow along with the ???? recipes below????????????????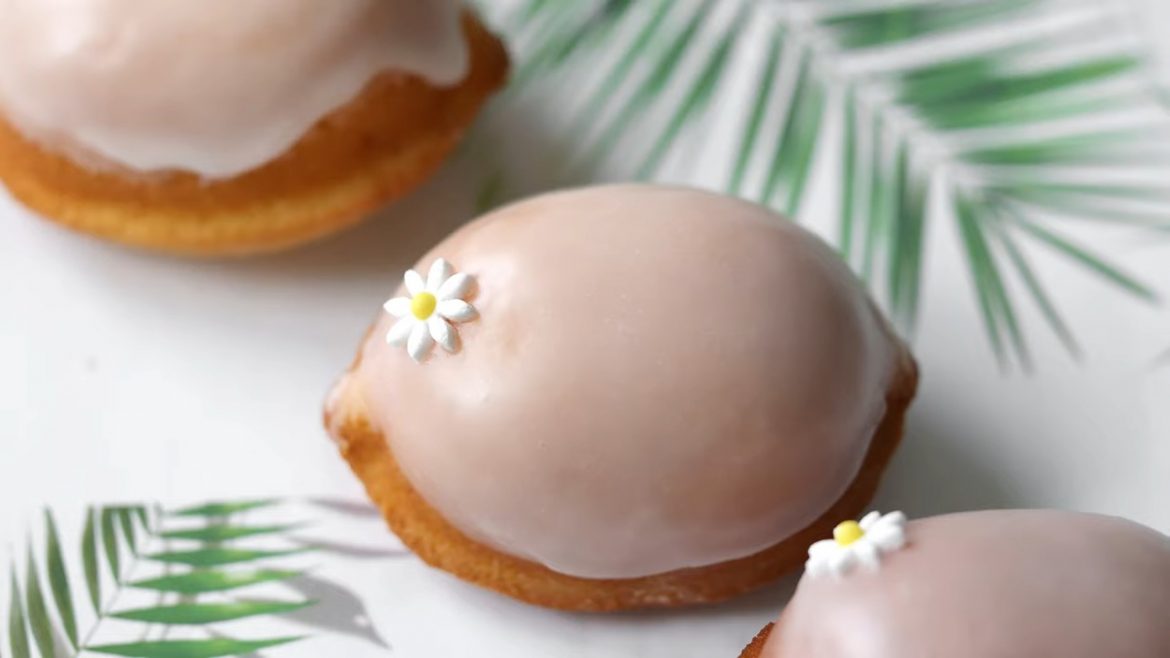 Ingredients
Butter 76g
White Sugar 55g
Honey 12g
Whole Eggs 76g
Almond Powder 17g
Cake Flour 68g
Baking Powder 0.8g
Lemon Zest 3g
Lemon juice 14g
Instructions
Lightly beat room temp(20℃) butter.
Add white sugar + honey and mix well.
Add part of the dry ingredients (almond powder/cake flour) and mix in.
Mix in the eggs in 4~5 additions.
Add the rest of the dry ingredients (almond powder/cake flour/baking powder) and mix followed by lemon zest/lemon juice.
Pipe 50g for each cavity and bake for 13~14mins at 165℃ (pre-heat oven to 165℃).
Once they are baked, leave them in the pan for a few minutes and then take them out (they might fall apart as they are brittle when they are straight out of the oven).
Add/dip lemon icing and decorate.
Lemon Icing
Mix powdered sugar and lemon juice at a ratio of 5:1 (5x more sugar than lemon juice)
Notes
How to store:
Store at room temp up to 3~4days in an airtight container.

Did You Make This Recipe?
---
Enjoy
Let us know what you think of today's Lemon Cake tips, tricks, and hacks!