Rainbow Meringue Kisses are on the menu in Book recipe, and we are going to teach you how to make this delicious recipe from scratch!
Meringues look simple – essentially you only need egg whites and sugar. But meringue itself is science and does require you to follow guidelines. Here, I'll be showing you how to make amazing meringue kisses using Swiss meringue.
Follow along with the ???? recipes below????????????????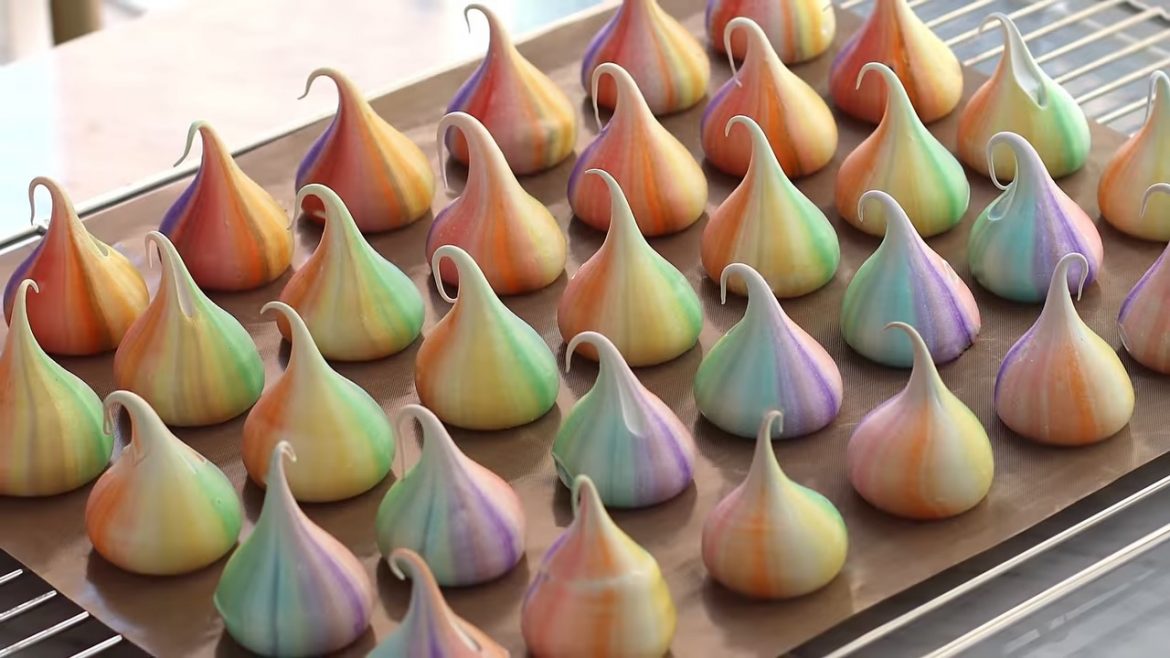 Ingredients
Aged Egg Whites (see below for explanation) 150g
Sugar 300g
food coloring (purple, yellow, Orange, Red, Blue)
Instructions
Key Point
I didn't cover this in the video but what I mean by aged egg whites is to:
Crack the eggs
Separate yolks and whites
Store the egg whites in the fridge for 3days+
Fresh egg whites will most likely cause your meringue kisses to crack.
Watch the video for steps. Bake at 90~95C (pre-heat 90~95C) for 90~120mins. I used 2cm round nozzle to pipe it!
Notes
Quantity:
Roughly 70 meringues kisses when piped at 3.6cm diameter size
How to store:
Can store in the fridge for up to 2~3days. The cake dries out so cover it up with a cake cover.

Did You Make This Recipe?
---
Bon Appétit
Let us know what you think of today's Rainbow Meringue Kisses tips, tricks, and hacks!