Levain Cookieever is on the menu in Book recipe, and we are going to teach you how to make this delicious recipe from scratch!
Levain cookie is a type of cookie that became popular at the Levain Bakery in New York. It is characterized by its massive size + soft interior. The original Levain is around 200g each but it felt a bit too large for me so I've reduced the size to around 150~160g.
Follow along with the ???? recipes below????????????????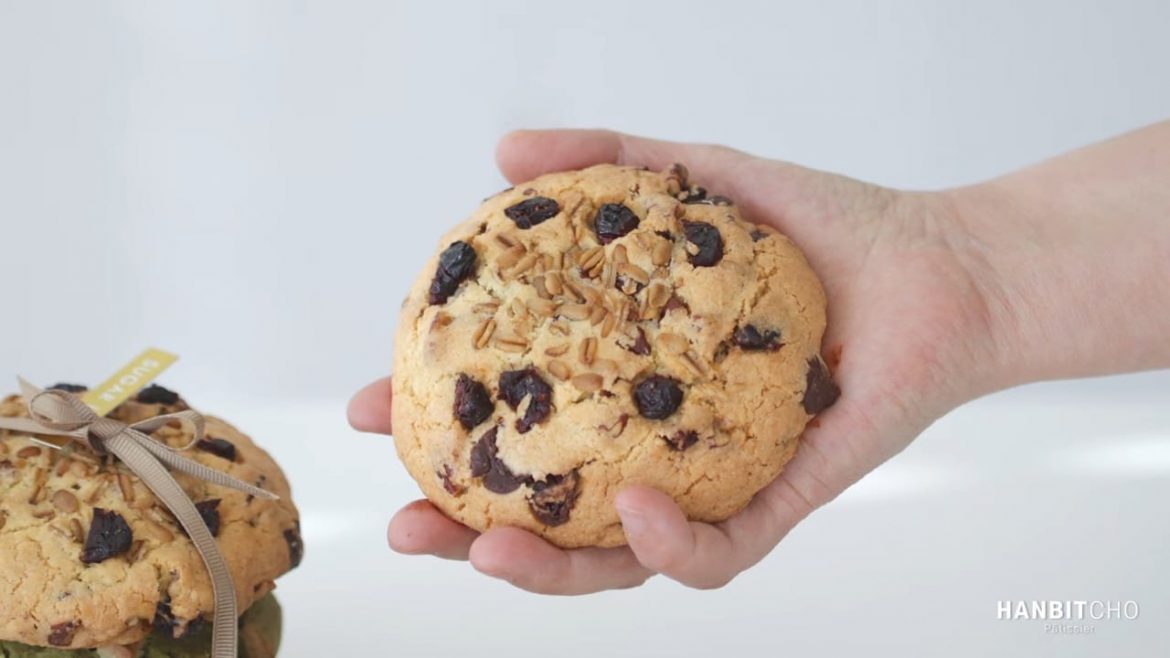 Ingredients
Butter 25g
White Sugar 8g
Brown Sugar 11g
Cake Flour 14g
All-purpose flour 29g
Salt 0.3g
Baking Soda 0.2g
Baking Powder 0.4g
Eggs 14g
Vanilla Extract a few drops
Chopped Walnuts 23g
Dark Chocolate (Couverture) 27g
Cranberries 14g
Instructions
Lightly beat room temp butter.
Add white/brown sugar and mix.
Add room temp eggs gradually. (You can add vanilla extract at any point but let's add it here)
Add the dry ingredients (cake flour/all-purpose flour/salt/baking soda/baking powder) and mix.
Just before the dry ingredients are mixed in fully, add in the chopped walnuts, dark chocolate, and cranberries. Mix well.
Pull everything together into a single dough and weigh out approx. 150g each.
Bake for 15mins at 180℃ (pre-heat oven to 180℃). Play around with the baking time (shorter/longer) to achieve the perfect texture – crisp outside, soft inside.
Notes
Storage:
Best served the same day. Can store in an air-tight container at room temp for 3~4 days (but it will lose the crispness outside)

Did You Make This Recipe?
---