Mini Lunchbox Cakes are on the menu in Book recipe, and we are going to teach you how to make this delicious recipe from scratch!
These are the cutest mini cakes I've ever seen, and the best part is, you get to have the whole cake to yourself. It's a dream come true!
Follow along with the ???? recipes below????????????????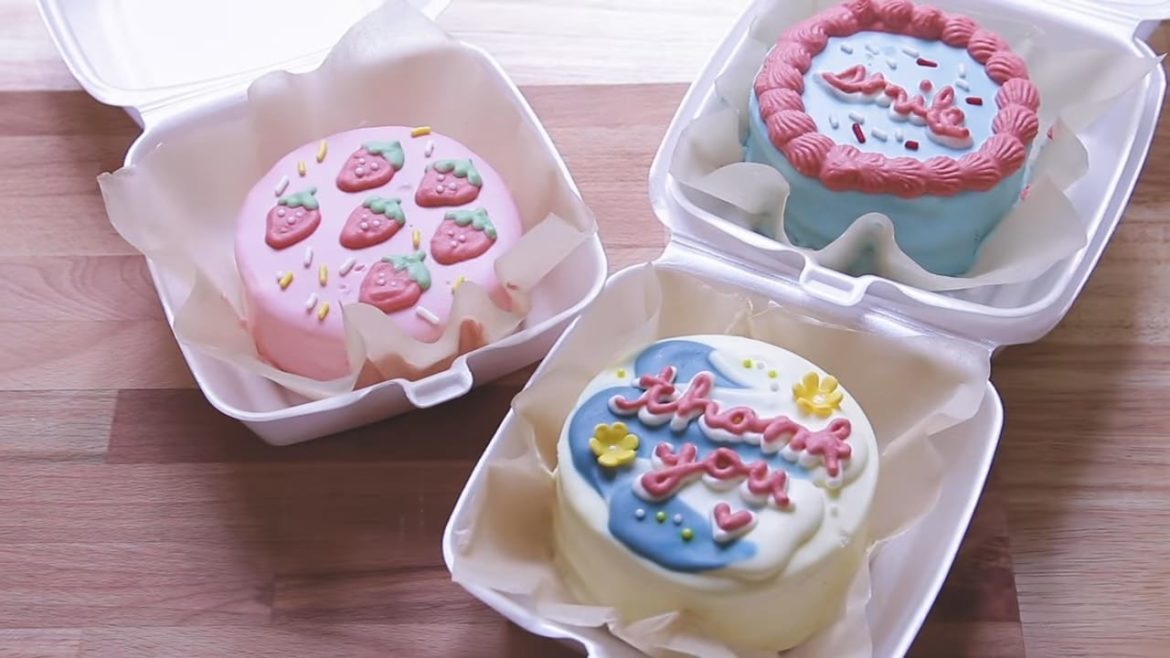 Ingredients
Cake:
2 eggs
1 egg yolk
Dark muscovado sugar 60g
Maple syrup 15g (1.5 tbsp)
1/2 tsp salt
All-purpose flour 50g
Dark cocoa powder 10g (1.5 tbsp)
Unsalted butter 10g (1 tbsp)
Earl grey milk 15g (1 tbsp)
Cream cheese icing:
Cream cheese 150g (room temperature)
Sugar 40g
1 tsp vanilla extract
Heavy cream 150g
Instructions
Cake:
Combine eggs, maple syrup, and sugar in a bowl.
Whisk over a double boiler until the mixture is slightly warm.
Remove from heat and continue whisking until pale in color and fluffy.
Fold in sifted flour and cocoa powder.
Once combined, add in melted butter and warm milk.
Bake at 350F for 12 - 15 min.
Let cool completely and cut out the desired shape. I used 3.5-inch cookie cutters.
Cream cheese icing:
Whip cream cheese until soft and fluffy.
Add vanilla and sugar, beat until completely incorporated.
Fold in whipped heavy cream until combined.
Did You Make This Recipe?
The recipe I ended up using is adapted from Sunday Baking's! Just tweaked a few things here and there to make it even more to my liking. Here's how to make the earl grey chocolate cake in the video:
---
Enjoy
I can't wait to see all of you make your own creations!!