Basbousa is on the menu in Book recipe, and we are going to teach you how to make this delicious recipe from scratch!
We're making Basbousa, a decadent and easy semolina cake found all over the Middle East. It has such a pleasing texture, and when combined with clotted cream, it is FANTASTIC. This is one of the Most Popular desserts in Ramadan, and you'll love it.
Follow along with the ???? recipes below????????????????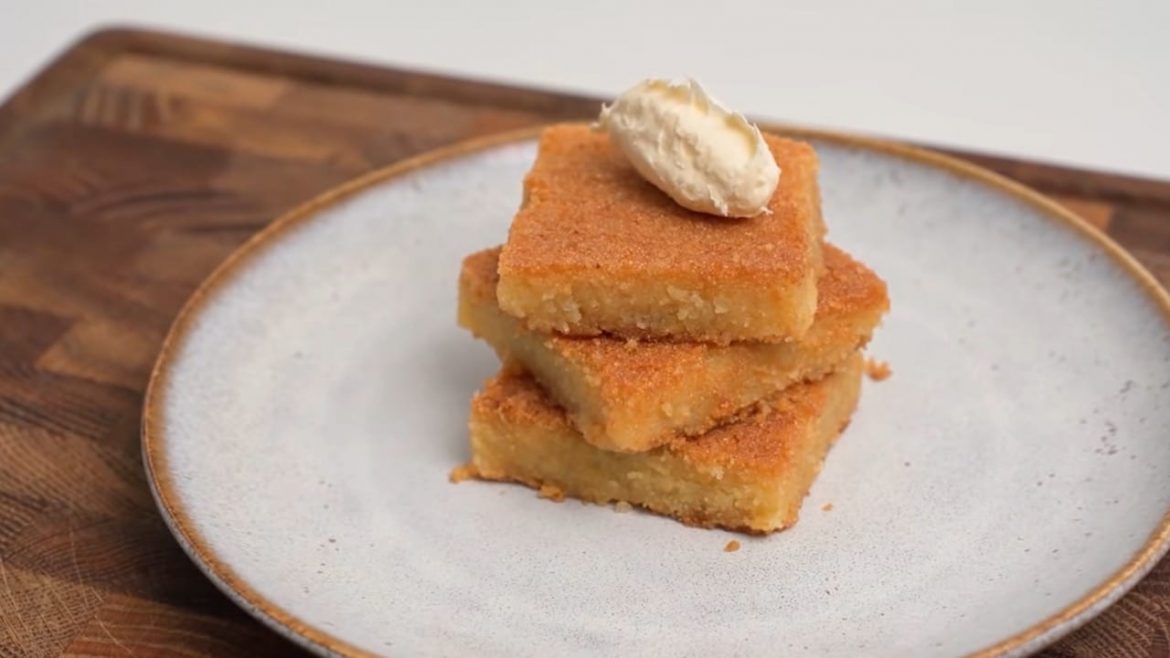 Ingredients
350g Medium Grain Semolina (not fine, not coarse)
130g Sugar
105g Samna/Ghee
75g Milk
60g Glucose Syrup
40g Yoghurt
15g Desiccated Coconut
Pinch Salt
Syrup:
250g Water
135g Syrup
Squeeze of lemon
Instructions
Melt your Samna/Ghee and allow it to cool until it is room temperature
Add the Glucose, Sugar, Milk, and Yoghurt to a jug and mix well. Heat until the sugar has dissolved
Grind the Desiccated coconut until it's about the same size as the semolina
Prepare your baking dish by brushing with melted Samna or butter
Add the salt to your semolina, then pour into the room temp melted ghee. Mix well then add the coconut
Mix until well distributed then add the liquids and fold into the flour
Carefully fold this until there are no more dry spots then pour into the prepared tray
Shake the tray and bang it to distribute the mixture, then bang repeatedly on the worktop to release trapped air
Add your nuts to the top in straight lines, then press into the batter slightly
Place the tray in the fridge to cool for 20 minutes
Preheat your oven to 200c with the fan on, and when hot add the tray of basbousa
Bake for 25-30 minutes until the entire top surface is a deep brown color
While baking makes the syrup by combining the ingredients in a small pot and bringing to a boil, then turning off the heat. Allow the syrup to cool
Pour the syrup over the Basbousa as soon as it comes out of the oven
Allow to rest for as long as possible 3-6 hours will be optimal
Did You Make This Recipe?
---
Enjoy
Let us know what you think of today's Ramadan Dessert tips, tricks, and hacks!