HELVA is on the menu in Book recipe, and we are going to teach you how to make this delicious recipe from scratch!
In Turkey, we have so many different kinds of helvas such as flour, tahini, and irmik (semolina). As for this week, we'll be making Süt Helvası which is a milk helva but with some magic Refika touch! The silky milk helva with a browned top and a delicious bottom with dates, bananas, and walnuts will steal your heart!
Follow along with the ???? recipes below????????????????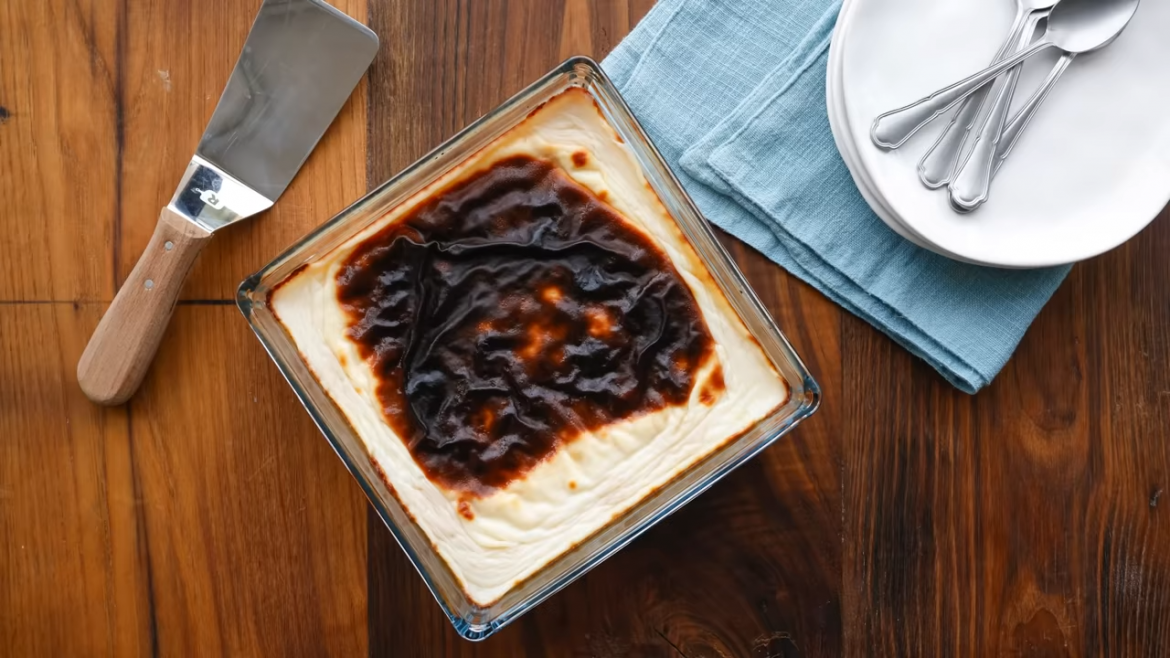 Ingredients
1,5 tablespoons butter (you can use coconut oil for the vegan version)
2 tablespoons flour
1L, milk (4 cups) (you can use almond or coconut milk for the vegan version)
2 tablespoons corn or wheat starch
200 g sugar
2,5 bananas, halved and diced
5 dates, small chunks
1 handful walnut, chopped
Instructions
Preheat your oven to 220C (430F) on the grill mode.
Melt the butter in a saucepan. Stir in the flour and cook, stirring constantly, until the roux turns golden brown for about 4-5 minutes.
Turn off the heat and add the milk and starch while the milk is still cold.
Add the sugar and whisk well until there are no lumps.
Turn on the heat and allow to simmer gently, stirring regularly, until the helva is smooth and thick.
To bake it in the oven, use a baking dish (around 20x20 cm or 8x8 in) or any kind of tray that is ovenproof.
Place the bananas, dates, and walnuts at the bottom of the dish and pour the helva on it. You can use ovenproof cups as well.
Place the dish on the top shelf of the preheated oven and bake until the top turns brown. Be careful and watch the oven because it goes too fast from brown to burnt.
Let it cool down to room temperature, then refrigerate for at least 2 hours, ideally overnight. Your silky and insanely delicious milk helva is ready to dig in.
Did You Make This Recipe?
---
Enjoy
Let us know what you think of today's HELVA tips, tricks, and hacks!