Middle Eastern Snacks is on the menu in Book recipe, and we are going to teach you how to make this delicious recipe from scratch!
Winters get really cold in the Middle East, so of course we eat lods of Snacks to help us keep warm. In this video, I'll show you 5 standout snacks, most of which you can find all over the Middle East.
Follow along with the ???? recipes below????????????????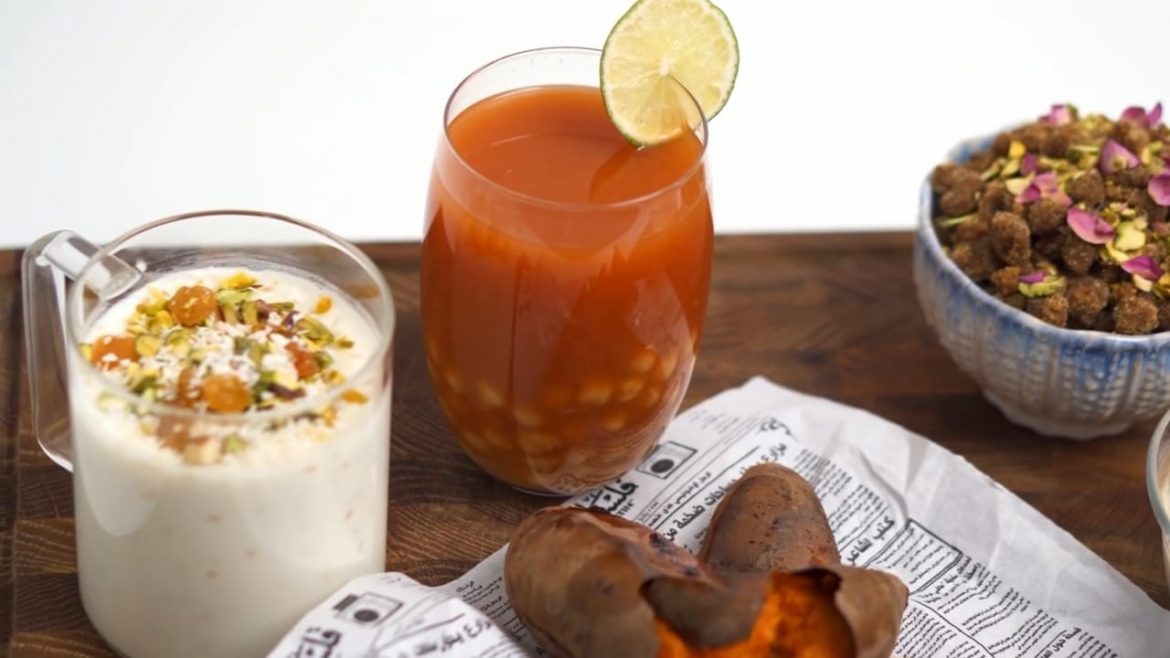 Ingredients
Sahlab: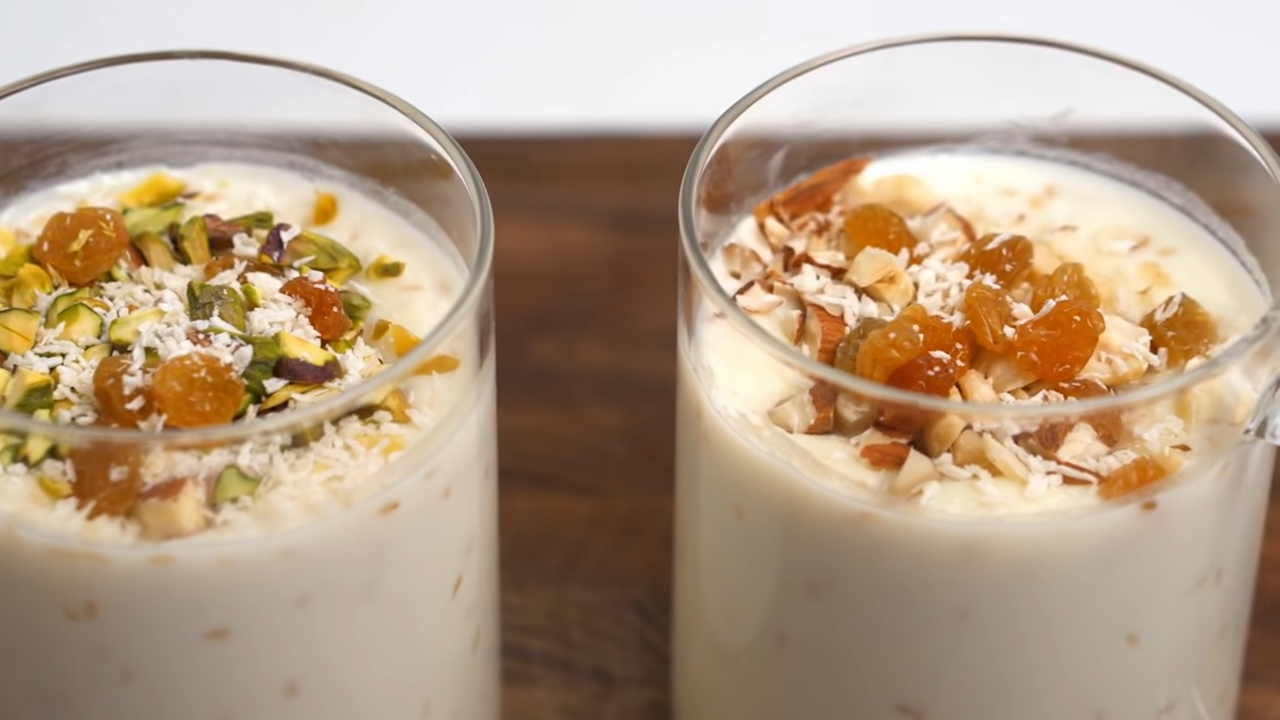 1 cup Sahlab Powder
4 cups Whole Milk
Hummus El Sham: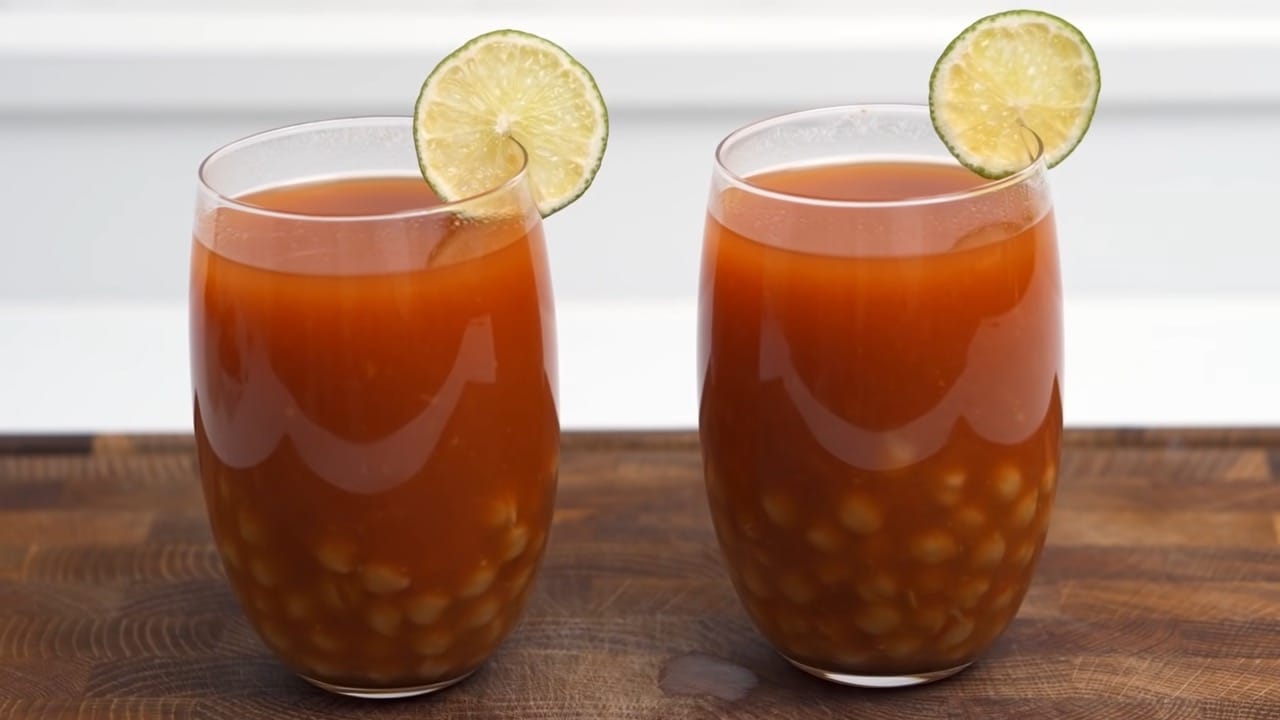 125g Dried Chickpeas (or 1 can of chickpeas)
120g Chopped Tomatoes
150ml Lemon Juice
2 Medium Onions
4 Cloves Garlic
2 3/4 Tsp Ground Cumin
1 1/2 Tsp Cayenne Pepper
1 Tsp Salt
Sweet Potatoes: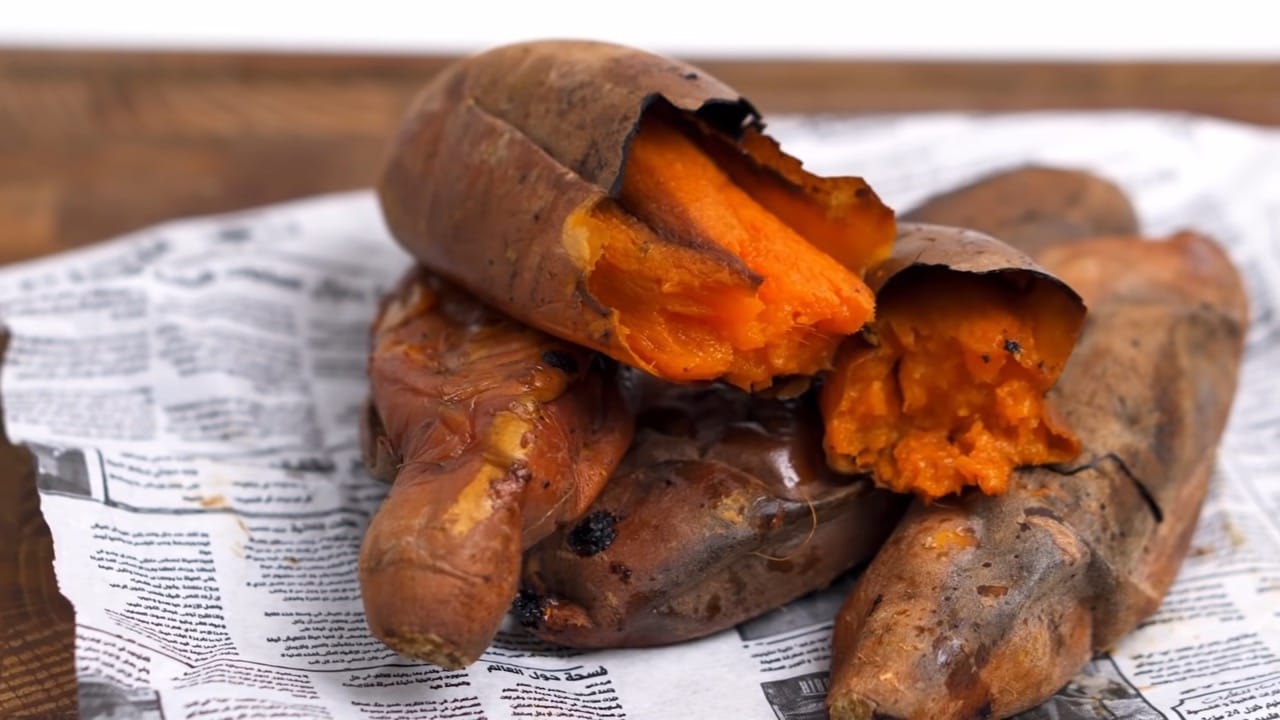 4-5 Long thin sweet potatoes
Khabees:

30-40 Strands Saffron
300g Water
200g Flour ( Any ratio of all-purpose and wholewheat flour)
110g Sugar
100g Butter
1/4 Cup Rose Water
1/2 Tsp Cardamom
1/8 Tsp Salt
Sweet Vermicelli: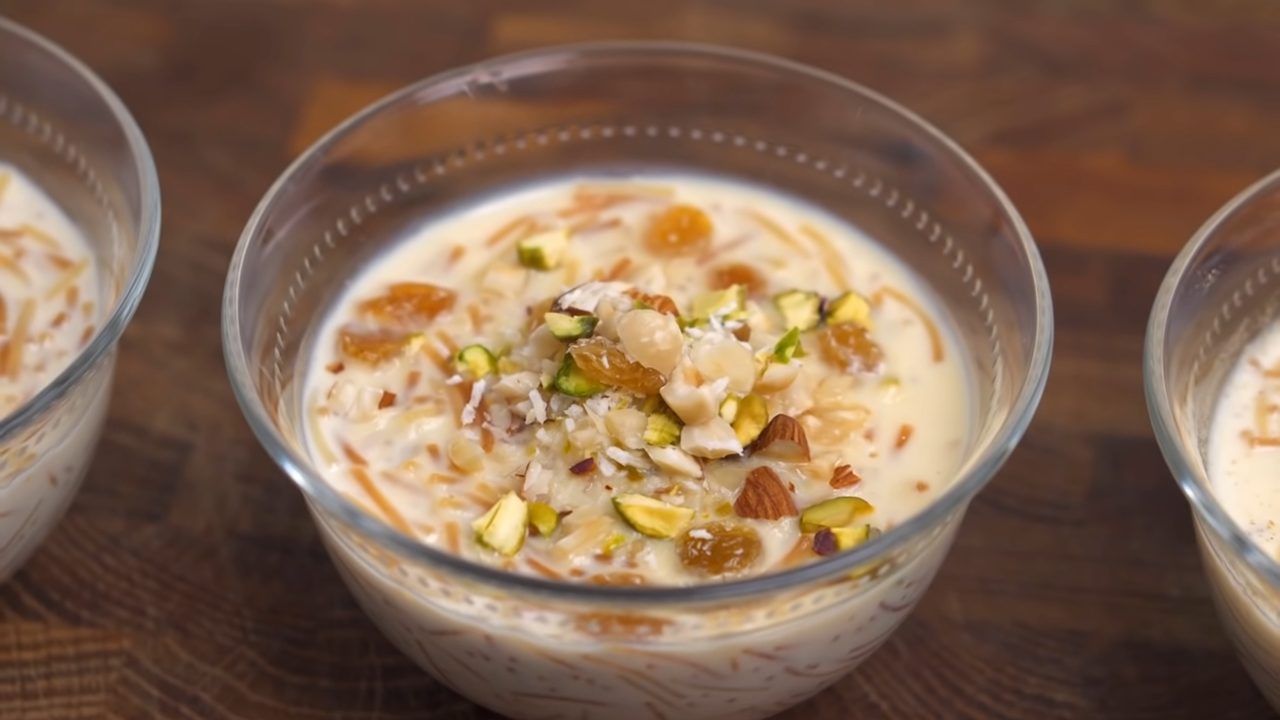 250g Heavy Cream
1 Litre Whole Milk
1 Cup Wheat Vermicelli
1/4 Cup Sugar
2 Tbsp Butter
1 Tsp Vanilla Powder/Essence
Instructions
To make the sahlab:
Mix together the Sahlab powder and milk
Heat over medium heat until it comes to a boil, stirring the entire time
Once boiled pour out into glasses, and allow to cool before topping with desired nuts or fruit
To make the Hummus Elsham:
Soak your chickpeas overnight, then drain and rinse
Add the chickpeas to a pot with the onion, chopped tomatoes, garlic, salt, 3/4 Tsp Cumin, and 1/2 Tsp Cayenne pepper
Bring the pot to a boil, then simmer with the lid ajar for 45 minutes
Once the chickpeas have softened to a chewable consistency, remove the onions and tomato
Add in the juice of a lemon, and top up with more water if there isn't much left
Now take 100ml of stock and mix with the remaining cayenne pepper to make the spicy sauce. And take 50ml of stock and mix with the lemon juice and 2 Tsp ground cumin
Fill a glass with the chickpeas and stock, then add sauces to season
To make the sweet potatoes:
Wash your sweet potatoes thoroughly and place them on an oven tray
Bake at 180c for 45-75 minutes, until the desired doneness is achieved
To make the Khabees:
Add the sugar, saffron, rose water, and 1/2 the cardamom to a pot with the water
Bring to a light boil, then boil for about 3-4 mins
Add your flour to a pan over high heat, and toast the flour to a golden color by mixing constantly
Once toasted, add in the butter and stir to incorporate it into the flour
Cook this for about 3 minutes, then add the salt and cardamom
Pour in the syrup, then mix well until it achieves a playdough texture. Keep folding the mixture into the pan for 3 minutes
Finally, turn off the heat, cover with a lid and let it steam for 10 minutes
Break the khabees up into large chunks, then top with pistachio and rose and serve immediately
To make the sweet vermicelli:
Add the butter to a pot and melt over medium heat
Once melted, add the vermicelli and begin toasting this until browned
Pour in the milk and sugar, then your desired flavoring or vanilla powder
Mix the pot and turn the heat to medium-low, then cover with a lid. Cook for 20 minutes stirring the pot occasionally
Once the vermicelli has doubled and softened, stir the cream into the pot
Serve hot and top with nuts or other toppings
Did You Make This Recipe?
---
Enjoy
Let us know what you think of today's Middle Eastern Snacks tips, tricks, and hacks!