Turkish Flatbread and Dip are on the menu in Book recipe, and we are going to teach you how to make this delicious recipe from scratch!
This recipe for pistachio cheese (Meze) dip and spread and warm flatbread (Bazlama) is inspired by yet another delicious meal I enjoyed in Istanbul! Just about every meal in Turkey starts with Meze – shared small plates of savory spreads along with cheeses, olives, pickles, and fresh bread. And I wanted to enjoy it again, at home!
Follow along with the 📝 recipes below👇🏾👇🏾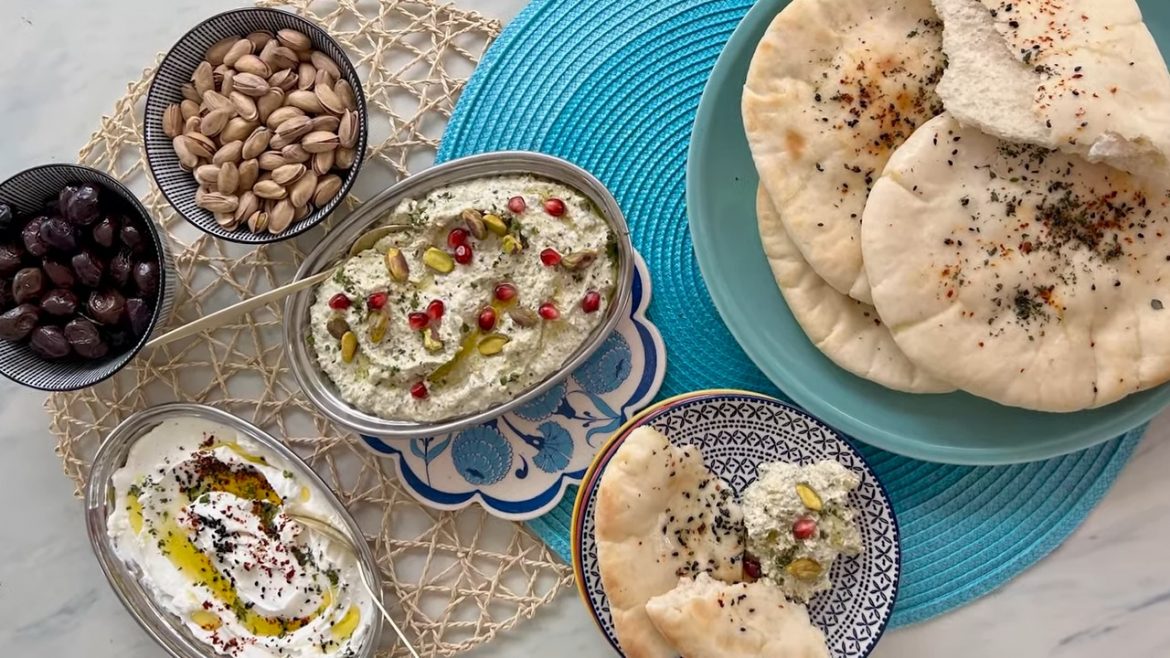 Ingredients
Pistachio Cheese Meze Dip:
1 cup (130 g) shelled pistachios, plus extra for sprinkling
6 oz (1800 g) fresh goat cheese
2 oz (60 g) feta cheese
¼ - ½ cup (60-125 mL) water
2 tsp dried mint
Olive oil, and pomegranate seeds, for serving
Bazlama (Turkish Flatbread):
2 cups (300 g) all-purpose flour
2 tsp fine salt
1 ½ tsp granulated sugar or honey
1 ¼ tsp instant dry yeast
2/3 cup (160 mL) lukewarm water
6 Tbsp (90 mL) thick plain yogurt
1 Tbsp olive oil, plus extra for brushing
Chopped parsley & thyme, Aleppo pepper for sprinkling
Instructions
Pistachio Cheese Meze Dip:
Purée all the ingredients except the olive oil and pomegranate in a mini chopper, or using a mortar and pestle, until smooth (start with 3 Tbsp of water before adding more). Chill until ready to serve topped with a drizzle olive oil and a sprinkling of chopped pistachios and pomegranate seeds.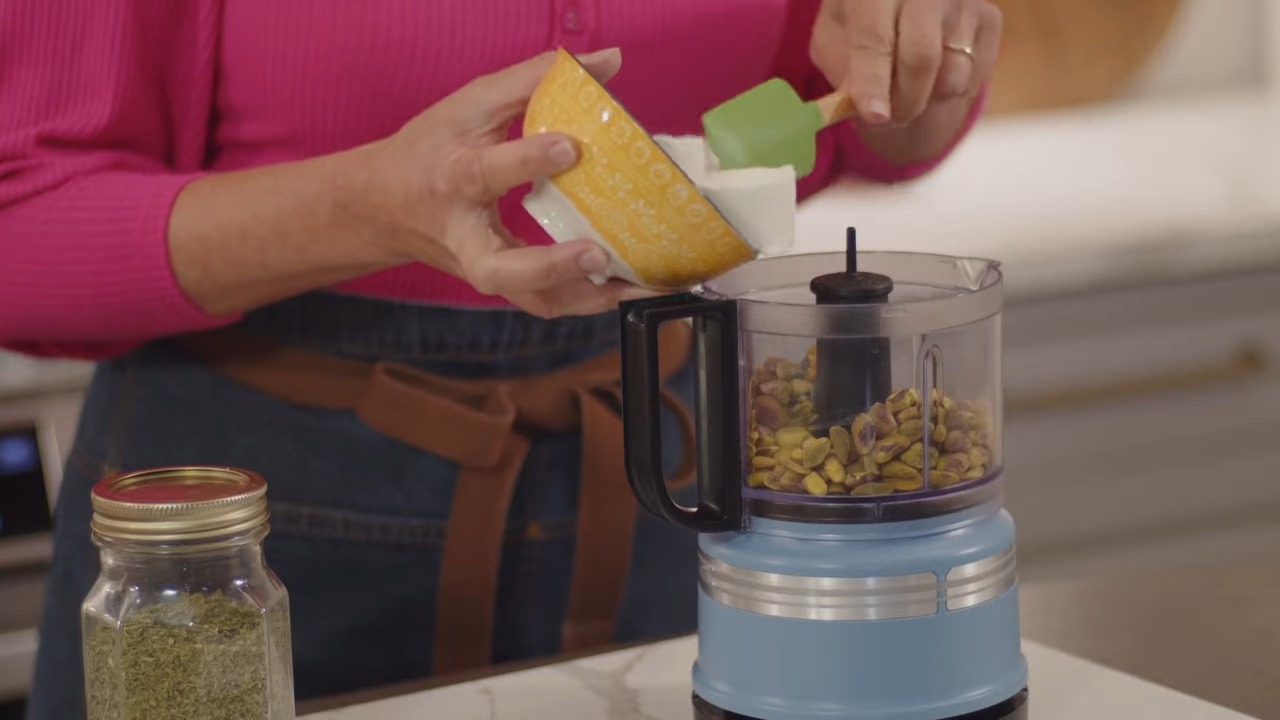 Bazlama (Turkish Flatbread):
Measure the flour, salt, sugar (if using), and yeast into a large mixing bowl. Add the water, honey (if used in place of sugar), yogurt, and 1 Tbsp olive oil and stir with a wooden spoon until too difficult to do so. Turn the dough out onto a worktable and knead for about 5 minutes, until elastic. Return to the bowl and cover the bowl, letting the dough rise on the counter for 40 minutes.

Preheat the oven to 400°F (200°C). Divide the dough into 4 pieces and shape each into a ball. Use a rolling pin on a lightly floured work surface to roll each piece of dough into a flat circle about 8-inches (20 cm) across. Place these onto a parchment-lined baking tray (or 2, if needed).

Bake the Bazlama for 12-14 minutes until golden brown – they will likely puff up like pita bread. Pierce each with a skewer to allow it to deflate, brush with olive oil, and sprinkle with chopped parsley, thyme, and Aleppo pepper.

Did You Make This Recipe?
---
Bon Appétit
Let us know what you think of today's Flatbread and Dip tips, tricks, and hacks! Which one was your favorite recipe?