Classic Madeleine is on the menu in Book recipe, and we are going to teach you how to make this delicious recipe from scratch!
Madeleines are classic. We all love them! I'm sharing my recipe for a perfect classic madeleine with a note of vanilla – if you don't have the vanilla powder you can leave it out!
Follow along with the ???? recipes below????????????????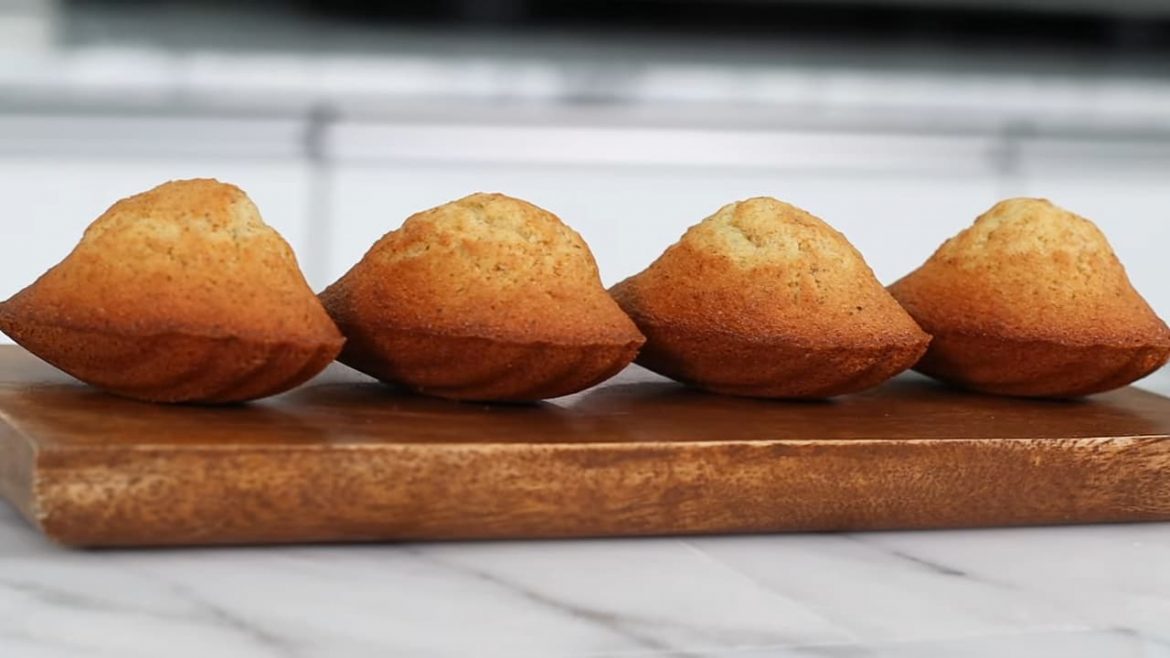 Ingredients
Eggs 42g
Milk 6g
Salt 0.4g
Vanilla Powder 1g
Sugar 40g
Honey 5g
Cake Flour 45g
Baking Powder 1.5g
Melted Butter 53g
Instructions
Vanilla powder:
You can make vanilla powder by drying out used vanilla beans and grinding them into powder. I will upload another video separately that covers this. If you don't have vanilla powder, you can scrape vanilla seeds and use them (if using vanilla seeds, then reduce the quantity to half)
Add the eggs, milk, salt, vanilla powder, sugar, and honey into a bowl and whisk.
Sift in the cake flour & baking powder and mix3. Add in the melted butter (40~50°C) and mix until you get a homogenous batter.
Pipe it into the madeleine pan.
Bake at 180°C for 9~10mins (Pre-heat to 200°C)
Notes
All ingredients need to be at room temp (20°C) apart from the melted butter.
How to store:
Store in air-tight container and store at room temp up to 4~5 days.

Did You Make This Recipe?
---