Fudgy Brownie Cookie is on the menu in Book recipe, and we are going to teach you how to make this delicious recipe from scratch!
We all love brownies, and we all love cookies – so how about brownie cookies?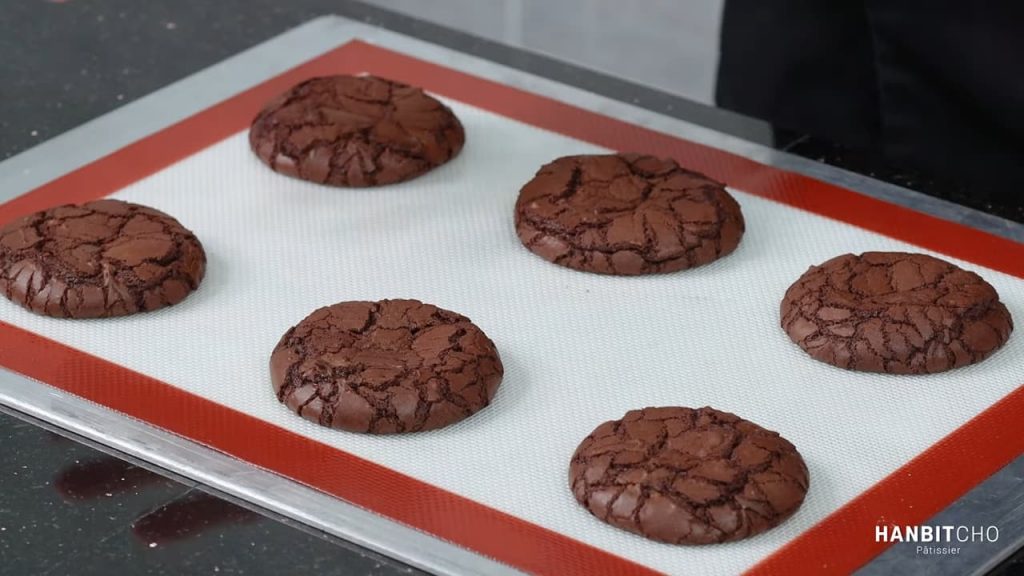 Follow along with the ???? recipes below????????????????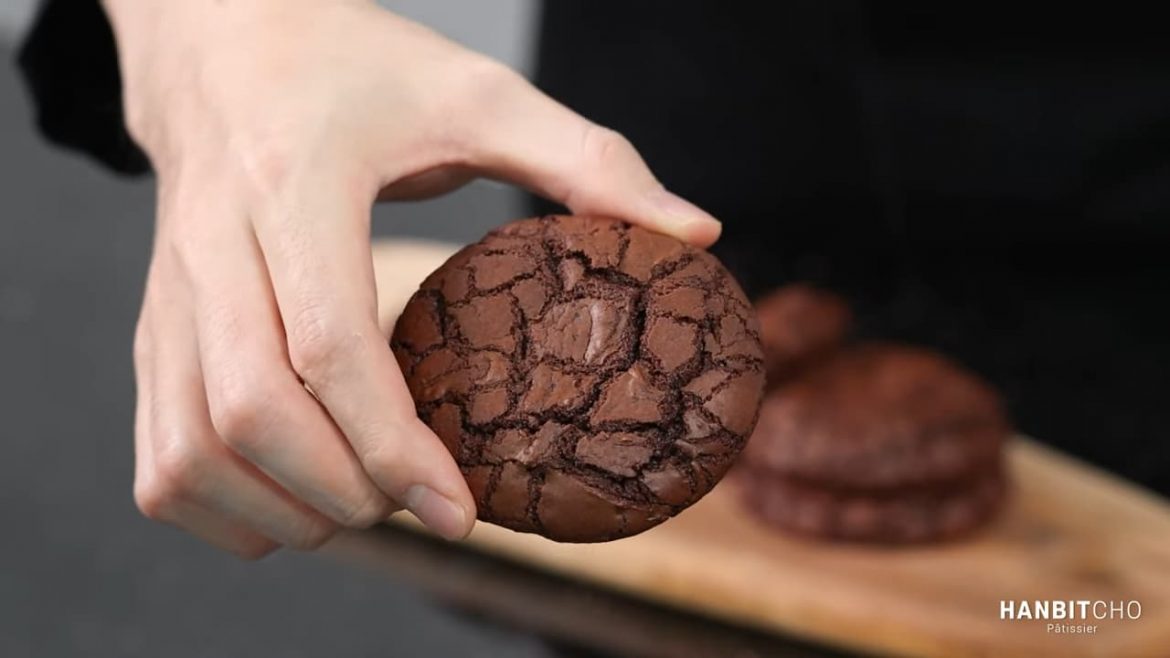 Ingredients
All purpose flour 50g
Baking Soda 1g
Cocoa powder 5g
Light brown sugar 65g
Whole eggs 55g
Salt a pinch
Butter 35g
Couverture chocolate 105g (I used callebaut 811)
Instructions
Melt the butter & couverture chocolate to 40℃.
Mix light brown sugar, whole eggs, salt, and whip until you get a slightly lighter color.
Add the melted butter & couverture chocolate.
Add the dry ingredients and mix.
Scoop it out when the batter is around 22~25℃. (I used a 5cm diameter ice cream scoop) and place it on parchment paper/silicone mat.
Bake at 180℃ (pre-heat to 180℃)for 10~12mins. Do adjust the baking time as getting the right fudginess is key for this product. (size of the cookie is also a big factor that affects baking time. The larger the cookies, the longer the baking time)
Cookie flattening issues:
There are several reasons for this:
Measurement issues: are you sure you weighed out the baking soda correctly using an accurate scale? If you are not using a scale that goes down to 0.1g then it's likely that your baking soda measurement will be off!
Too much whipping (too much air) might cause it to puff up and then flatten out.
Make sure your battery is not runny. Bring the batter temperature down to 22℃ to make sure it's thick enough.
When you scoop it onto the pan make sure it's not too flat. (you want a nice dome shape)
Make sure you pre-heat your oven.
How to store/Shelf life:
Notes
Store in an air-tight container at room temp up to 3~4days.

Yield: 7~8 cookies using 5cm diameter scoop

Did You Make This Recipe?
---