Classic Scones are on the menu in Book recipe, and we are going to teach you how to make this delicious recipe from scratch!
In this lesson, I'm going to show you how to make classic scones, and it's my version of classic scones. So to be honest they're not classic anymore because they're upgraded so I should probably call it an upgraded version of the classic scone.
Well thinking about scones who doesn't like scones?
I haven't seen anyone who doesn't, let's say it's sometime in the afternoon scones with strawberry jam and clotted cream with a cup of tea it can't get better than that so next time you make scones try my version of scones I'm sure you'll love it.
I'm going to make my scones in the shape of a triangle rather than the regular circle it makes it look so much more interesting.
I'm going to make what i call a layer scone, a layered scone is where you split the dough and pile it up on top of each other so that you get layers when you bake it again this makes the classic scones much more interesting, the actual steps of making a scone is not difficult at all and plus in terms of the ingredients you only use ingredients that you can find in a regular home kitchen.
Follow along with the ???? recipes below????????????????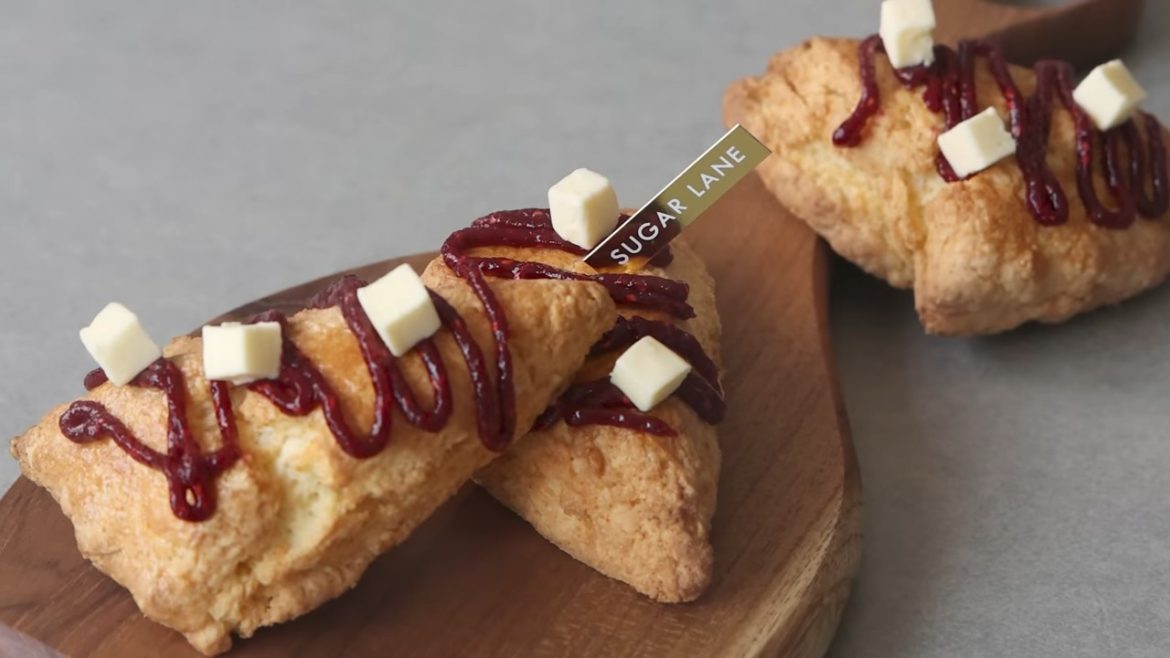 Ingredients
Unsalted Butter 65g (2cm cubes when using a food processor, 1cm cubes when doing it by hand)
Cake Flour 162g
Baking Powder 6.3g
Salt 1g
Sugar 41g
Whole Eggs 40g
Heavy Cream 55g
Instructions
Mix & sift the dry ingredients into a bowl (cake flour, baking powder, salt, sugar).
Add the butter (must be chilled) and blend (use the pulse function of the food processor. If doing it by hand, cut in the dry ingredients into the butter using scrapers)
Add the liquid (whole eggs + heavy cream) and mix. Do not overmix.
Transfer the dough onto a mat and bring everything together (knead briefly). Use dusting flour when needed.
Roll the dough into a rectangular shape, cut it in half and stack it.
Repeat the previous step twice.
Cut the dough into 4 triangles (they should be roughly 90g)
Apply egg wash (equal amount of whole eggs and heavy cream mixed well together).
Bake at 190°C for 13~15mins (Pre-heat to 190°C)
Notes
All ingredients need to be chilled

Did You Make This Recipe?
---
Bon Appétit
Let us know what you think of today's Classic Scones tips, tricks, and hacks!