Booza is on the menu in Book recipe, and we are going to teach you how to make this delicious recipe from scratch!
Making stretchy ice cream with a centuries-old recipe – How to make booza at home Making stretchy ice cream couldn't be easier. I'll show you how to make booza at home, without any special tools. This ice cream stretches and bounces like no other and is a great alternative to regular ice cream. I'm Obi from Middle Eats and I'm on a mission to show you how to cook delicious food from across the Middle East. Leave a comment with any recipe requests you'd like to see me cook.
To make the Konafa cones, directions are here:
Follow along with the ???? recipes below????????????????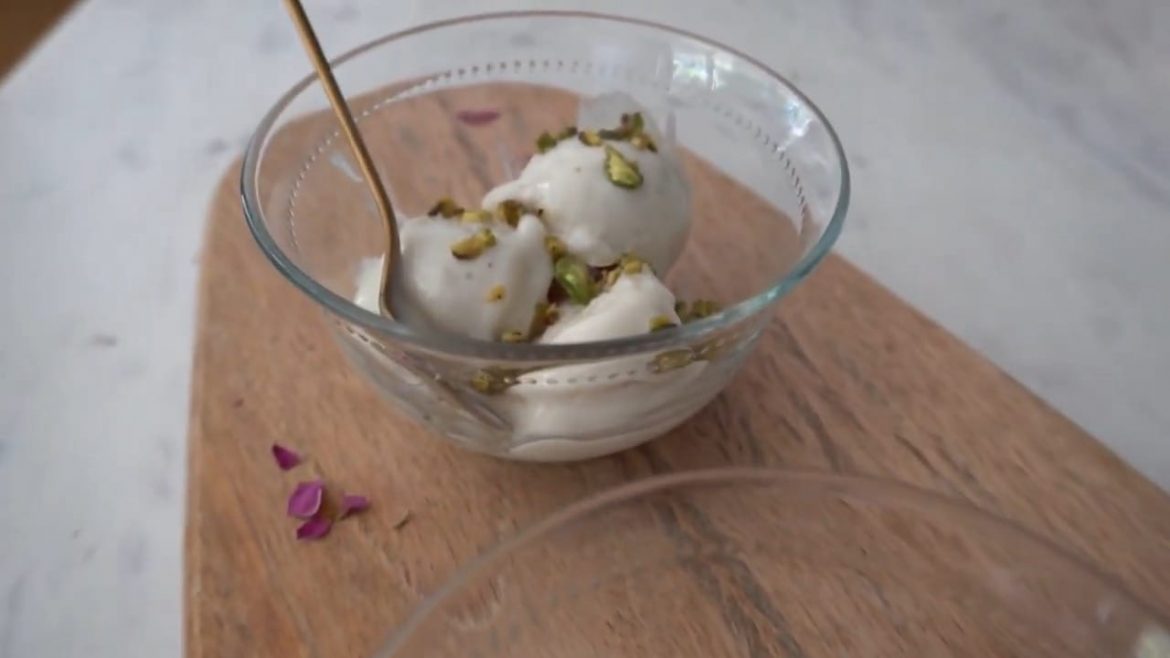 Ingredients
For about 500ml or 17 fl oz of ice cream:
1L (4 cups) whole milk (if using UHT milk, substitute 1 cup of milk with 1 cup of cream)
200g Sugar (1 Cup)
1 Tablespoon Salep powder
3-4 Pieces of mastic
Instructions
Crush mastic to a fine powder using a mortar and pestle
Combine mastic, sugar, and salep powder in a bowl
Place a heavy-bottomed pot on medium heat and add your milk, allow to heat until gently steaming
Once the milk is steaming but not boiling, add the sugar and spices to the pot
Stir immediately to combine, then continue to stir for 30-40 minutes
Once the mixture resembles condensed milk and has thickened, remove it from the heat
Pour the mixture out into a large bowl that will fit in your freezer
Whisk the mixture in the bowl for 3-5 minutes before placing it in the freezer for 30-40 minutes
Remove from the freezer and whisk the mixture once more for 3-5 minutes, making sure to scrape down the sides. Using your whisk stretch the mixture upwards
Repeat this freezing and whisking process 4-6 times until the mixture has thickened and is stretchy
Serve into a bowl of ice cream cones, and top with some chopped pistachios
Did You Make This Recipe?
---
Enjoy
Let us know what you think of today's booza tips, tricks, and hacks!