The Iced Chocolate is on the menu in Book recipe, and we are going to teach you how to make this delicious recipe from scratch!
I love this iced chocolate – it not only tastes great, but it also looks beautiful. Try it!
---
Follow along with the ???? recipes below????????????????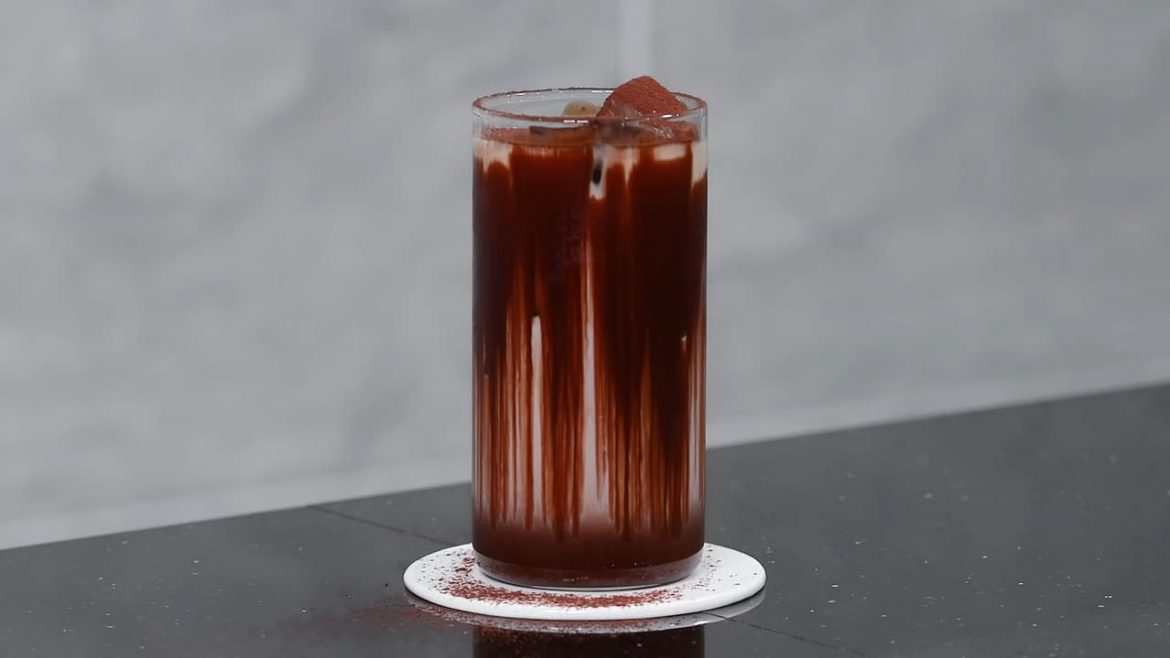 Ingredients
Iced Chocolate
Quantity: 1 glass
Chocolate base: (60ml)
Milk: 180ml
Chocolate Sauce (Ghirardelli) 31g
cocoa powder (Valhrona) 5g
condensed milk 16g, water 16g
Instructions
Iced Chocolate
Pour ice and milk into the glass.
Pour the chocolate base along the inner wall of the glass.
Chocolate base:
Mix all the ingredients and strain them. Store in a squeeze bottle.
Did You Make This Recipe?
---
FAQ
Q: Can you make a larger batch and store the chocolate base?
A: Yes, you can it store it in the fridge for 3~4days.