Lebanese Tabbouleh is on the menu in Book recipe, and we are going to teach you how to make this delicious recipe from scratch!
Today we're making Tabbouleh, a salad that is packed with herbs and lemon juice, giving it a unique tangy and herby flavour. This is a classic of Lebanese cuisine, and one of the most important mezze dishes
Follow along with the ???? recipes below????????????????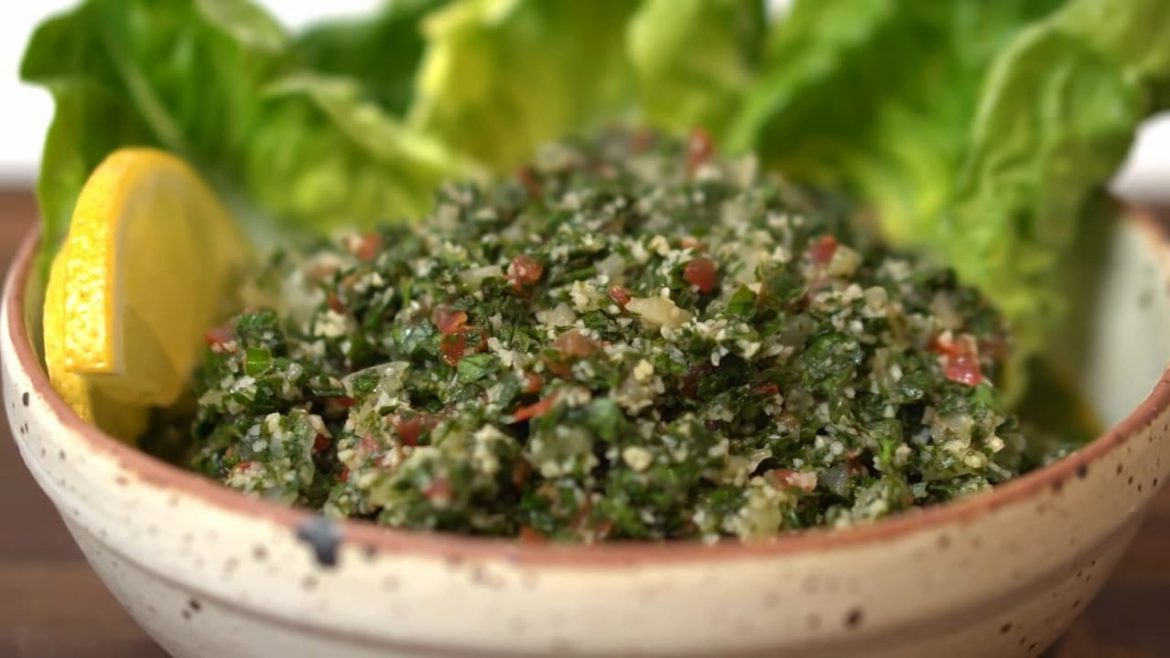 Ingredients
400g (14 oz) Flat Leaf Parsley
3 large plum Tomatoes
100g (1/2 of a medium Onion) Onion or spring onion
50g (1.75 oz, 1/4 cup) Fine Bulgur
8-10 Sprigs of mint (1/4 cup minced)
160 ml - 9 Tbsp (1/2 cup + 1 Tbsp) Lemon Juice
60 ml (1/4 cup) olive oil
1/2 Tsp pepper
3/4 Tsp salt
Instructions
Place the bulgur in a bowl, and add 4 Tbsp of the lemon juice. Let soak for half an hour
Dice the onion into a fine dice, then add the salt and pepper. Mix well and let sit for half an hour
Slice your tomatoes in half, and remove all seeds and the wet core. Dice into a small dice
Pluck all the parsley leaves off of their stems. Then mince the parsley until finely chopped
Remove the mint from the stalks, then cut it into ribbons
In a bowl combine the parsley, tomato, onion, soaked bulgur, and olive oil
Add the mint and remaining lemon gradually until you find a good balance
Notes
Let sit for at least half an hour before eating

Did You Make This Recipe?
---
Enjoy
Let us know what you think of today's Lebanese Tabbouleh tips, tricks, and hacks!