Cheesecake is on the menu in Book recipe, and we are going to teach you how to make this delicious recipe from scratch!
This rich and creamy cheesecake is so good my nephew said, "I didn't know cheesecake could taste this good!" He has put in his order for their upcoming baby shower ;)
Follow along with the ???? recipes below????????????????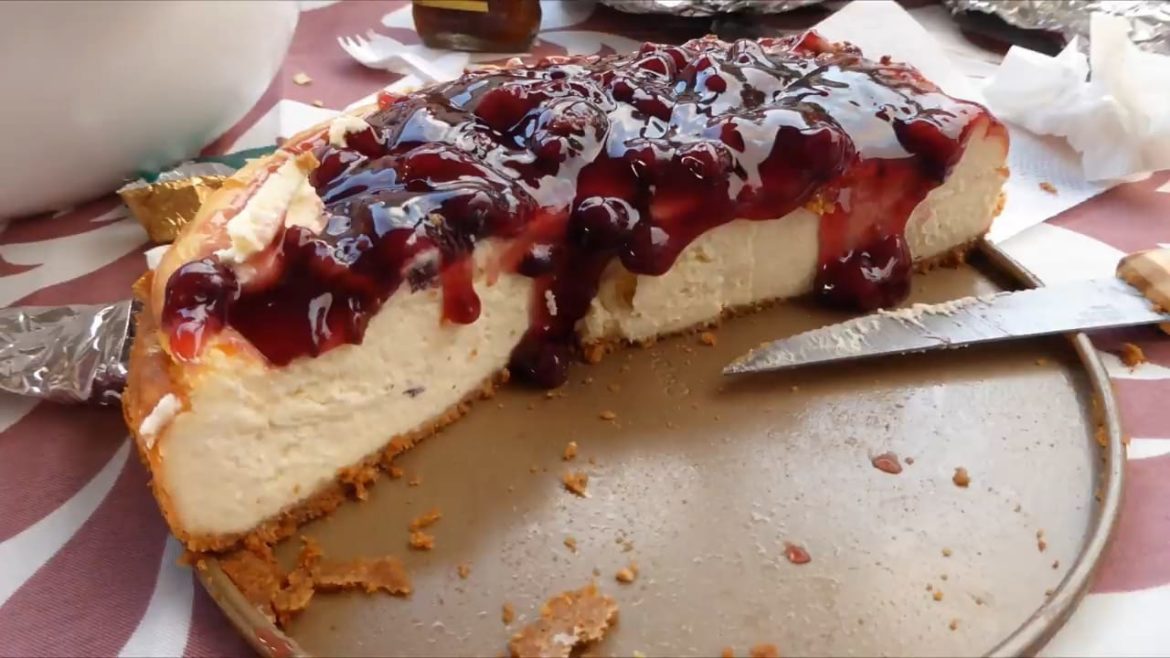 Ingredients
Crust
3/4 cup graham cracker crumbs
3 tablespoons Challenge butter, melted
Filling
1 cup C&H sugar
2 tablespoons cornstarch
5 (8 ounce) packages Challenge cream cheese
2 large eggs
1 tablespoon vanilla
1/2 cup heavy whipping cream
Instructions
Heat oven to 350 degrees.

Coat bottom and sides of 8-inch springform pan with nonstick spray; set aside.

Crust: Mix graham cracker crumbs and butter together; press firmly over the bottom of the pan.

Filling: Mix sugar and cornstarch in a large bowl.

Add cream cheese and beat with a mixer on medium speed until smooth.

Beat in eggs and vanilla just until mixed, scraping down the sides of the bowl as needed.

On low speed, add cream; beat just to blend.

Pour into a prepared pan.

Bake 55 to 60 minutes until the cake has risen, edges are very lightly browned and the center still jiggles when the pan is moved.

Cool in pan on a wire rack for about 1 1/2 hours (cake will set completely). Run a knife around the edge of the pan; cover loosely and refrigerate for at least 4 hours.
Did You Make This Recipe?
---
Enjoy