Classic New York Cheesecake is on the menu in Book recipe, and we are going to teach you how to make this delicious recipe from scratch!
We all love New York Cheesecake. This dense cheesecake is heavenly, and I absolutely love it. My recipe contains sour cream which adds acidity and I think it achieves a nice overall balance.
Follow along with the ???? recipes below????????????????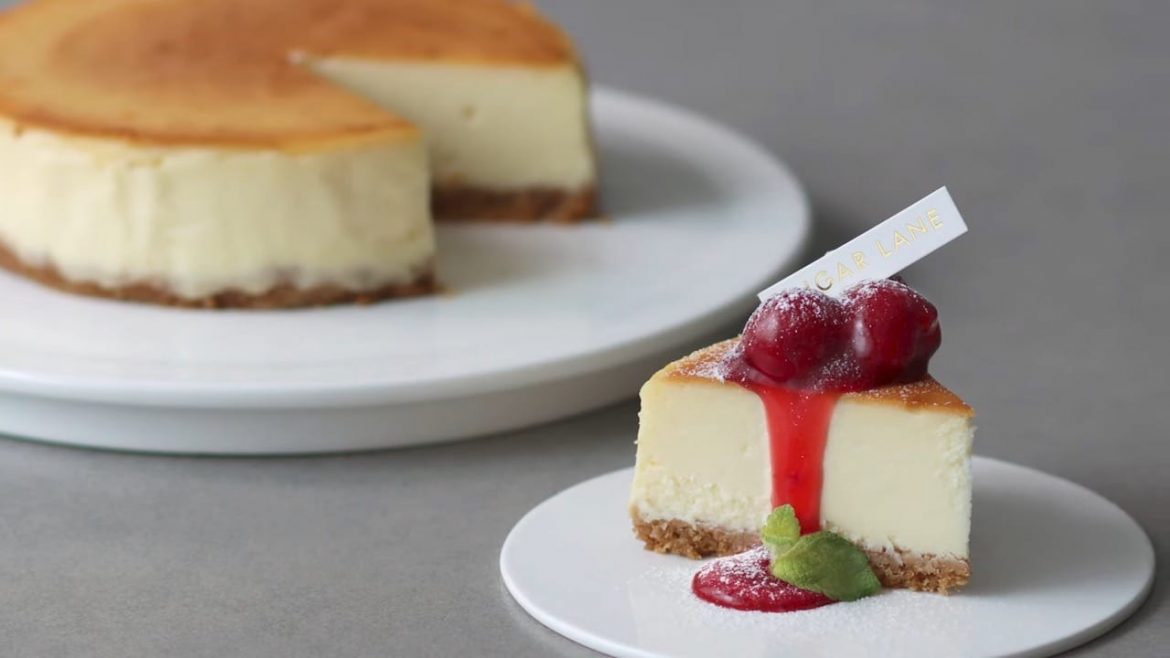 Ingredients
Biscuit Base:
Digestive biscuits 80g
Melted butter 35g
Cheesecake filling:
Cream Cheese 300g
Vanilla bean is just a bit
Sugar 90g
Eggs 60g
Cake flour 10g
Heavy Cream60g
Sour cream 80g
Instructions
Biscuit Base:
Crush the biscuits, mix them with melted butter and push it down inside the pan. Bake at 175℃ for 12~15mins.
Lightly beat the cream cheese.
Add sugar + vanilla seeds and continue beating.
Gradually add the eggs.
Add the heavy cream.
Sift in the cake flour and mix.
Finally, add in the sour cream and mix well.
Bake at 170°C for 40~50mins (Pre-heat to 170°C)
Notes
Quantity:
For one cheesecake of 15cm diameter
All ingredients need to be at room temp (approx. 20°C).
How to store:
Store in the fridge up to 3 days, freezer up to 2 weeks.

Did You Make This Recipe?
---