Coconut Pound cake is on the menu in Book recipe, and we are going to teach you how to make this delicious recipe from scratch!
This is a legitimate coconut pound cake. I thought a lot about how to add more coconut and the solution was to simply fully cover it with coconut powder! Voila!
Follow along with the ???? recipes below????????????????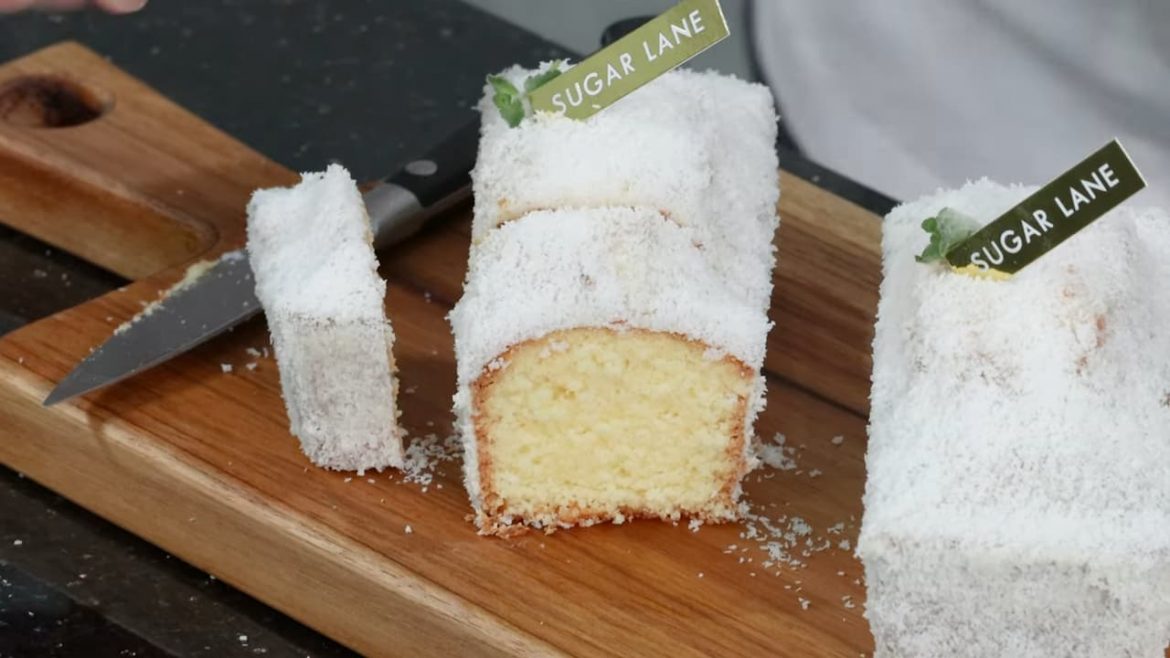 Ingredients
Coconut Poundcake:
Butter 80g
Powdered Sugar 75g
Coconut Powder 41g
Almond Powder 16g
Eggs 94g
Cake Flour 65g
Baking Powder 1.6g
Coconut Rum Syrup:
Water 30g
Sugar 15g
Malibu(or other rum) 5g
Instructions
Coconut Poundcake:
Lightly beat the butter.
Sift in the powdered sugar/coconut powder/almond powder and mix.
Sift in 1/3 of the cake flour/baking powder.
Gradually add the eggs.
Sift in the rest of the cake flour/baking powder.
Pipe it into the cake pan.
Bake it at 165℃ for 20mins. If using a larger pan, raise the temp slightly and increase the time.
When it's out of the oven, apply the rum syrup while it's hot.
Let it cool down completely on a cooling rack.
Coconut Rum Syrup:
Melt the sugar in water (microwave) and then add in the malibu.
Finishing off:
Once the pound cake has completely cooled down, apply white chocolate (coating or couverture chocolate) with a brush and cover it with coconut powder.
Notes
Quantity:
Two mini pounds cakes (pan size: 4.5 x 4.5 x 12.5cm)
All ingredients need to be at room temp (approx. 20°C).
How to store:
Store in an air-tight container at room temp for up to 3~4 days.

Did You Make This Recipe?
---