Matcha Lava Cake is on the menu in Book recipe, and we are going to teach you how to make this delicious recipe from scratch!
This is a lovely variation of the classic Chocolate Lava Cake! Try it out!
Here is the link to the chocolate version:
Follow along with the ???? recipes below????????????????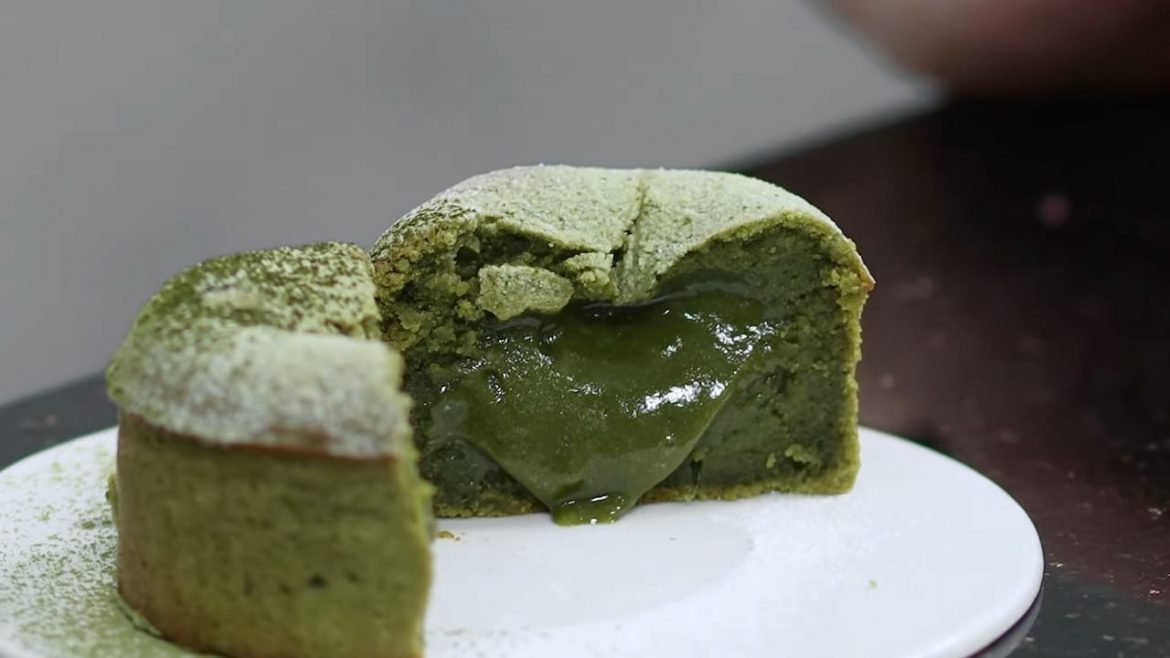 Ingredients
Matcha Lava Cake:
White Couverture (W2 Callebaut) 48g
Butter 40g
Eggs 64g
Sugar 32g
Cake Flour 24g
Matcha Powder 5.5g
Salt a pinch
Instructions
Matcha Lava Cake:
Melt the white chocolate & butter.
Meanwhile, sift in the cake flour + Matcha powder + sugar + salt into a bowl and gradually pour the egg while whisking it.
Add steps 1 and step 2. Mix until you get a homogenous batter.
Pipe into the mold.
Bake at 180℃ for 9~11mins. This is rough guidance. Different quantities and molds will result in varied outcomes so pls adjust the baking time accordingly.
Notes
Quantity:
2 lava cakes using the silicone mold (Silikomart SF119)
How to store:
You can store the batter for up to 2 days in the fridge and pipe + bake it whenever you wish. The whole point of a lava cake is to be served as soon as it's made (so it's molten inside) so don't bake it ahead of time!

Did You Make This Recipe?
---