Gooey Basque cheesecake is on the menu in Book recipe, and we are going to teach you how to make this delicious recipe from scratch!
You will love this recipe. I love Basque cheesecake – it's also called burnt cheesecake because you burn the top due to the high temperatures. It gives a smokey caramelized aroma which is absolutely delicious.

Follow along with the ???? recipes below????????????????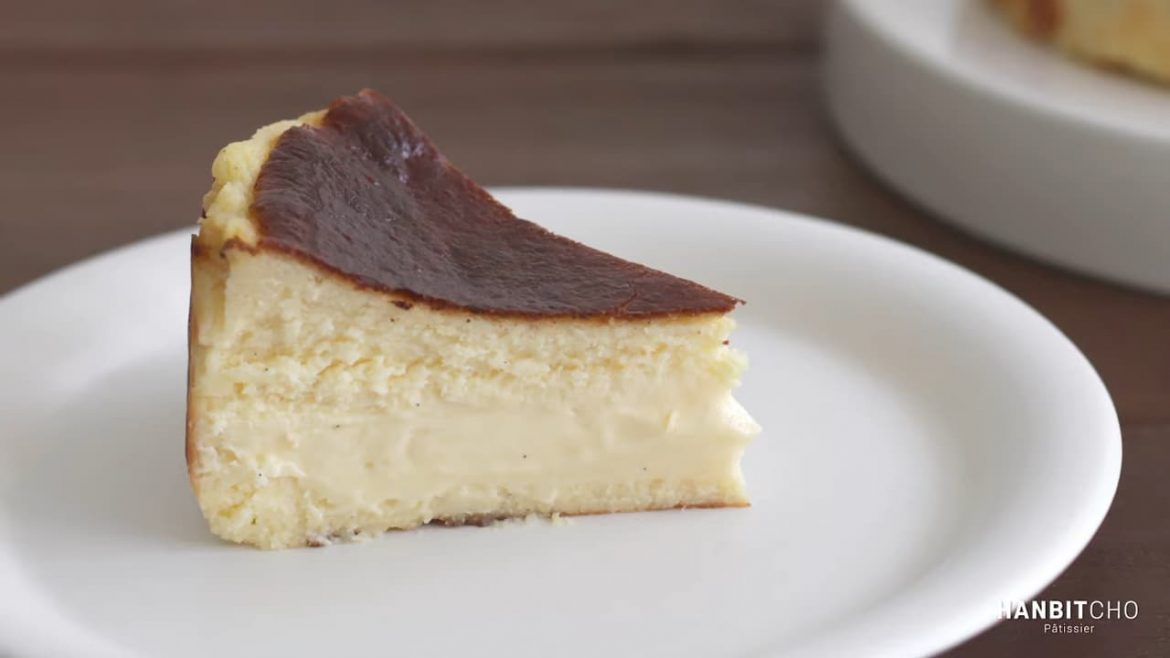 Ingredients
Cream Cheese 320g
Sugar 85g
Eggs 110g
Heavy Cream 190g
Cake Flour (or cornstarch) 10g
Vanilla Extract a few drops
Vanilla Bean is just a bit
Instructions
Prepare the pan by placing parchment paper.
Lightly beat the cream cheese.
Add sugar and mix.
Gradually add the eggs.
Pre-mix the heavy cream with cake flour and then mix this with step 4.
Pass it through a sieve then pour it into the pan.
Adjusting the oven is crucial for a good Basque cheesecake. Typically for a 15cm pan, I would bake 18~22mins at 220℃ (pre-heat oven to 220℃).
When you are adjusting your oven, keep the temp at 220℃ as you need high temperatures for a Basque cheesecake to get a burnt top. Simply play around with the time.
Notes
Quantity:
One Basque cheesecake in a 15cm diameter pan

All the ingredients need to be at room temp (approx. 20℃)

Once the Basque is out from the oven, leave it to cool completely at room temp and then put it in the fridge. It needs to set in the fridge completely which would take at least 12hrs.
Glaze used:
Absolu Cristal (Valhrona)
How to store:
Store in the fridge for up to 3 days.

Did You Make This Recipe?
---