Spaghetti carbonara is on the menu in Book recipe, and we are going to teach you how to make this delicious recipe from scratch!
Italian cuisine is always with simple and delicious ingredients. Today I've made Spaghetti Carbonara, a very easy and fast recipe to do, it's so delicious if you are doing it right. And please … remember, No Cream in Carbonara.
Follow along with the ???? recipes below????????????????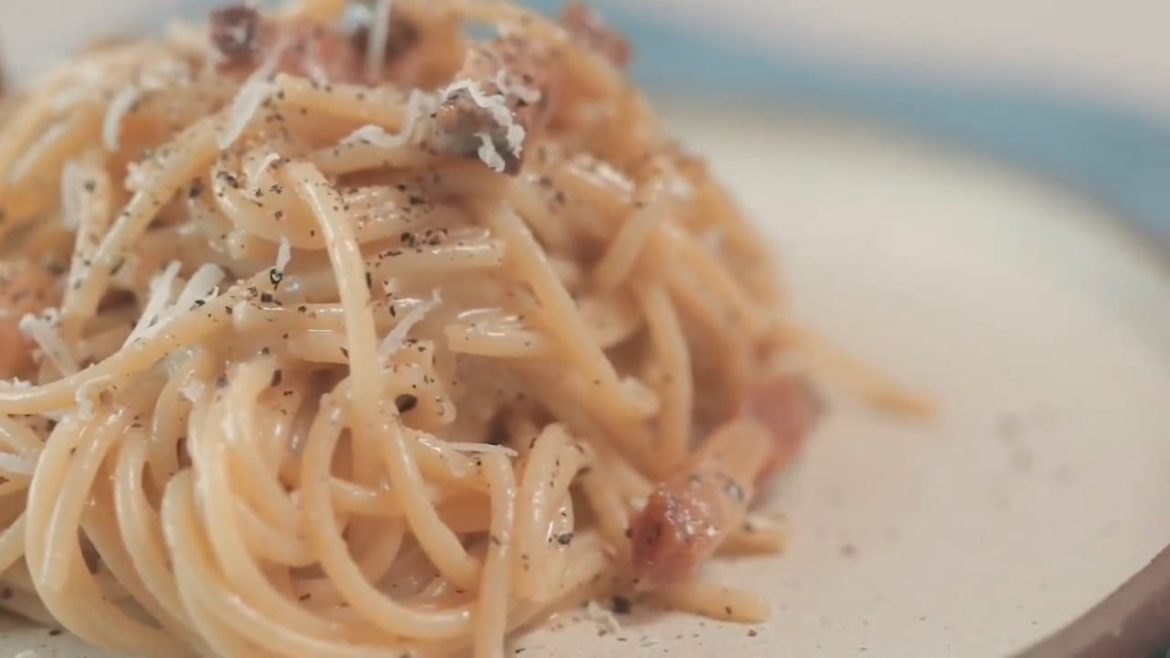 Ingredients
9oz or 250g spaghetti
7oz or 200g guanciale ( or pancetta )
4oz or 110g Pecorino Romano ( you can add more to taste )
2 eggs
1 tbs black pepper
1 tbsp salt
Instructions
First cut the guanciale into strips and cook it on to medium-low heat until all the flavors are released with the fat and become crispy. Around 10 minutes
Cook the pasta into boiling water with a tablespoon of salt. You will find the cooking time on to the package.
Meanwhile beat 2 eggs with grated Pecorino Romano and a teaspoon of fresh black pepper.
When the pasta is cooked, add it into the pan with the guanciale and 1 cup of the water that you boiled in the pasta. We need the gluten from the pasta to make a creamy sauce.
Remove it from the heat and add the egg mix in. The remaining heat from the pan is enough to cook the eggs and form a creamy and delicious sauce.
Did You Make This Recipe?
---
Bon Appétit