The easiest rhubarb crumble is on the menu in Book recipe, and we are going to teach you how to make this delicious recipe from scratch!
Follow along with the ???? recipes below????????????????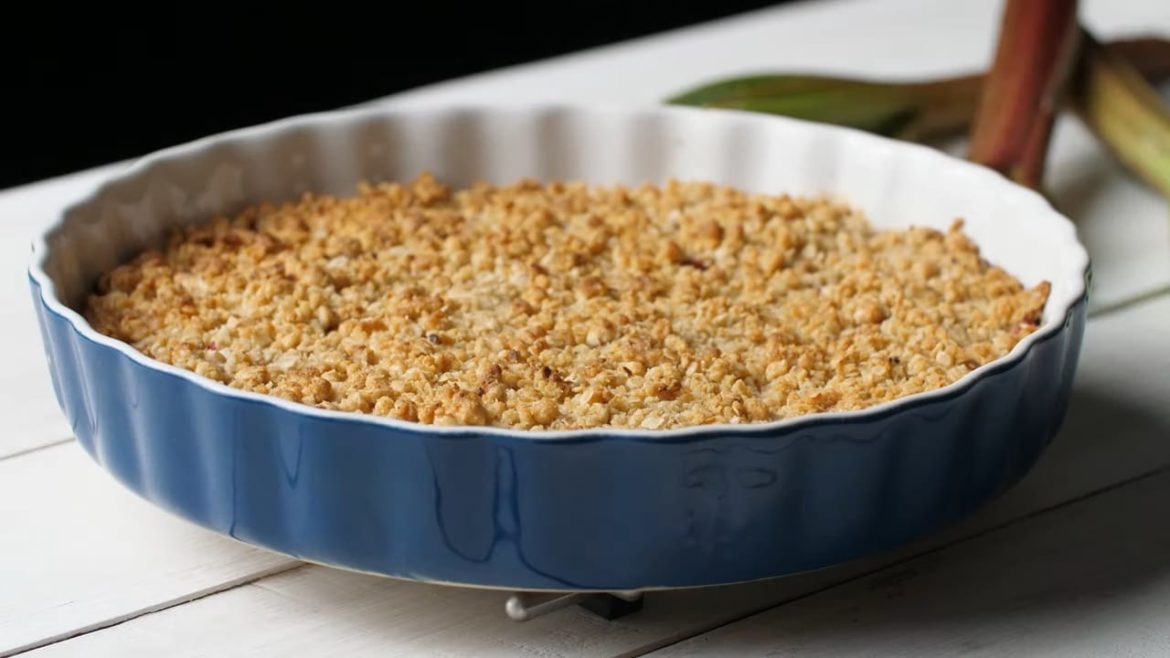 Ingredients
1,1 lb | 500 g (about 4 sticks) rhubarb
1/4 cup | 50 g brown sugar
zest from 1/2 lemon
7/8 cup | 100 g plain flour
1/2 cup | 100 g brown sugar
1 cup | 100 g oat flakes
1/2 cup | 100 g unsalted butter
1 tbsp lemon juice
Instructions
Preheat the oven to 200ºC/400ºF.
Chop the rhubarb into 1-inch | 2-3 cm pieces. Place it in an ovenproof dish (e.g. ceramic pie pan 10 inches | 26 cm), add brown sugar, lemon zest and toss gently. Make sure that sugar covers the rhubarb completely.
To make the crumble, cube the cold butter. Place all ingredients for crumble in a bowl and use your fingertips to rub the butter into dry ingredients until the mixture resembles breadcrumbs with a few larger pieces of butter.
Tip the crumble mixture over the rhubarb without pressing down.
Bake for 20-30 minutes, or until golden and bubbling. Let it cool for a while before serving.
Serve hot or cold. Adding vanilla ice cream is highly recommended 
Did You Make This Recipe?
---
Bon Appétit