Menemen is on the menu in Book recipe, and we are going to teach you how to make this delicious recipe from scratch!
If you haven't yet tasted Menemen then you have every chance to love that tastiest Turkish dish perfect for a breakfast or quick snack. Some say this dish is similar to Shakshuka but believe us that's just at first seem of those who haven't tasted yet Menemen.
Follow along with the ???? recipes below????????????????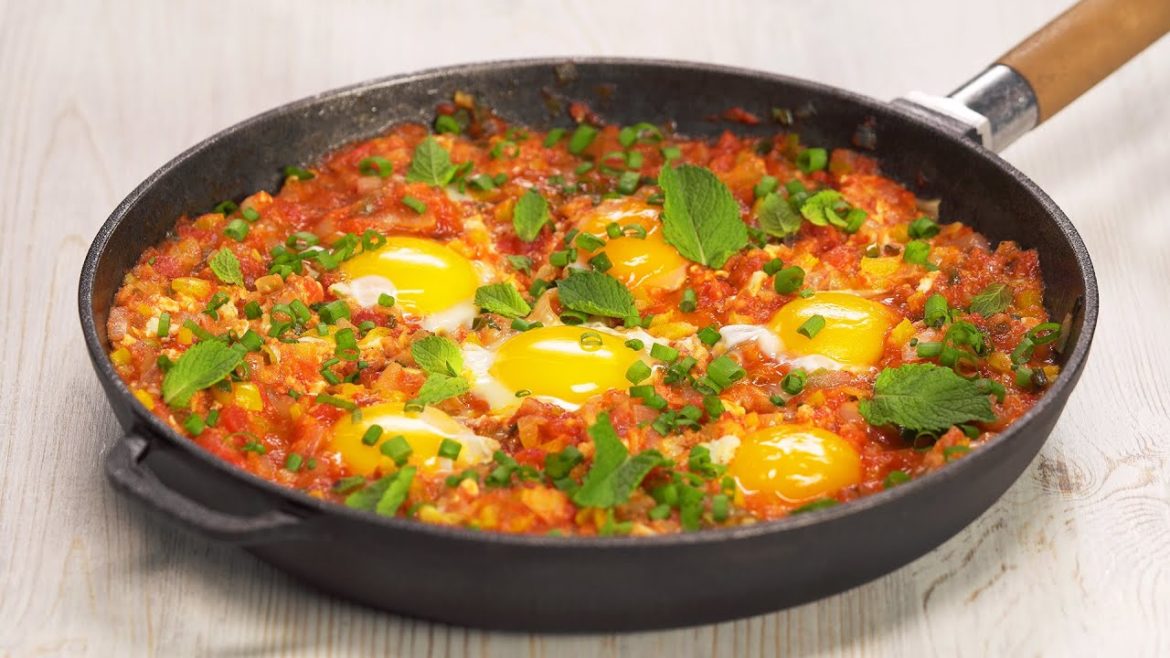 Ingredients
bell pepper – 10 oz /300 g
6 eggs
chopped tomatoes – 2 cup /500 ml
bulb onion – 4 oz /130 g
garlic – 4 cloves
scallion – 4 stalks
vegetable oil – 3 tbsp
salt – ½ tsp
ground black pepper – ¼ tsp
sugar – 1 tsp
fresh mint – leaves of 1 stem
You will need:
pan, better cast iron one
carving board
Instructions
Chop the bulb onion, scallion, bell pepper and tomatoes, mince the garlic.
Heat a cast-iron pan, add the vegetable oil, bulb onion and bell pepper, fry until readiness stirring over medium heat for 6 minutes.
Add the tomatoes, garlic, salt, pepper, sugar and scallion and simmer over low heat for 10 minutes stirring constantly.
Make holes with a spoon not far from each other, baring bottom, and add the eggs into these holes.
Simmer over low heat for 5-6 minutes combining neatly the whites with the vegetable sauce and not breaking the yolks.
Sprinkle the omelet with the chopped up scallion and mint leaves.
Serve your menemen, Turkish-style eggs, hot with fresh white bread.
Did You Make This Recipe?
---