Roasted Chicken is on the menu in Book recipe, and we are going to teach you how to make this delicious recipe from scratch!
Roasted chicken with mushrooms is such a comfort food for me. Cooking it in a clay pot makes for a fantastic flavor and moist, tender chicken.
Follow along with the ???? recipes below????????????????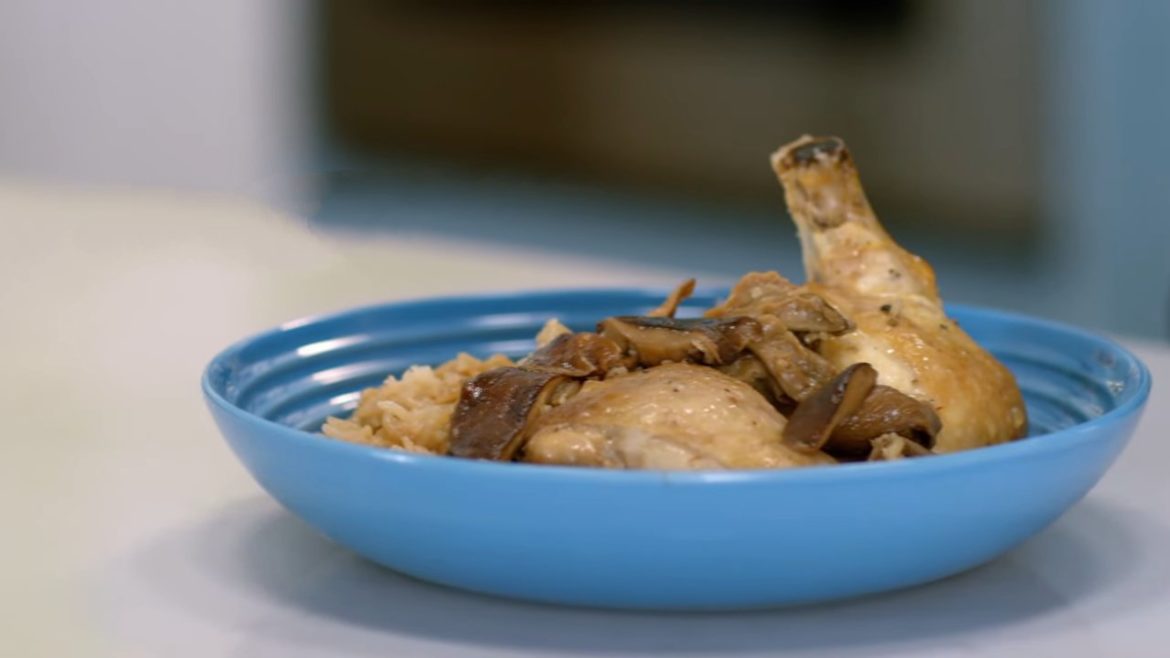 Ingredients
Rice
225 g (1 cup) long-grain rice, such as jasmine or basmati
250 mL (1 cup) chicken stock
10 g (1 ½ Tbsp) peeled and finely julienned fresh ginger
2 green onions sliced
1 kg (2.2 lbs) fresh chicken, cut into large pieces (bone-in)
45 mL (3 Tbsp) soy sauce
15 g (1 Tbsp) granulated sugar
15 mL (1 Tbsp) oyster sauce
10 mL (2 tsp) sesame oil
2 cloves garlic, minced
Black pepper
15 g (1 Tbsp) butter
225 g (1/2 lb) gourmet fresh mushrooms, sliced
Instructions
Preheat the oven to 190 °C (375 °F). If using a clay pot, soak it in water for an hour before using.
Stir the rice, stock, ginger, and green onion in the clay pot. Top this with the chicken pieces in an even layer.
Whisk the soy sauce, sugar, oyster sauce, sesame oil, garlic, and black pepper together and set aside. Heat a sauté pan over medium-high heat and add the butter.
Add the mushrooms and sauté until they are tender for 5 to 7 minutes. Add the soy sauce mixture and immediately remove the pan from the heat.
Spoon the mushrooms and the liquid over the chicken. Cover the clay pot and bake for 60-75 minutes, until the chicken is cooked through. Serve immediately.
Did You Make This Recipe?
Chef Anna Olson demonstrates how to roast chicken in the oven using a clay pot!
---
Enjoy