Moroccan Breakfast is on the menu in Book recipe, and we are going to teach you how to make this delicious recipe from scratch!
On this episode of Breakfast for Dinner, we're taking a look at a traditional Moroccan breakfast by making 5 dishes, including 2 different breads. We'll also make Balboula which is a Moroccan barley porridge and some khlea eggs.
Follow along with the ???? recipes below????????????????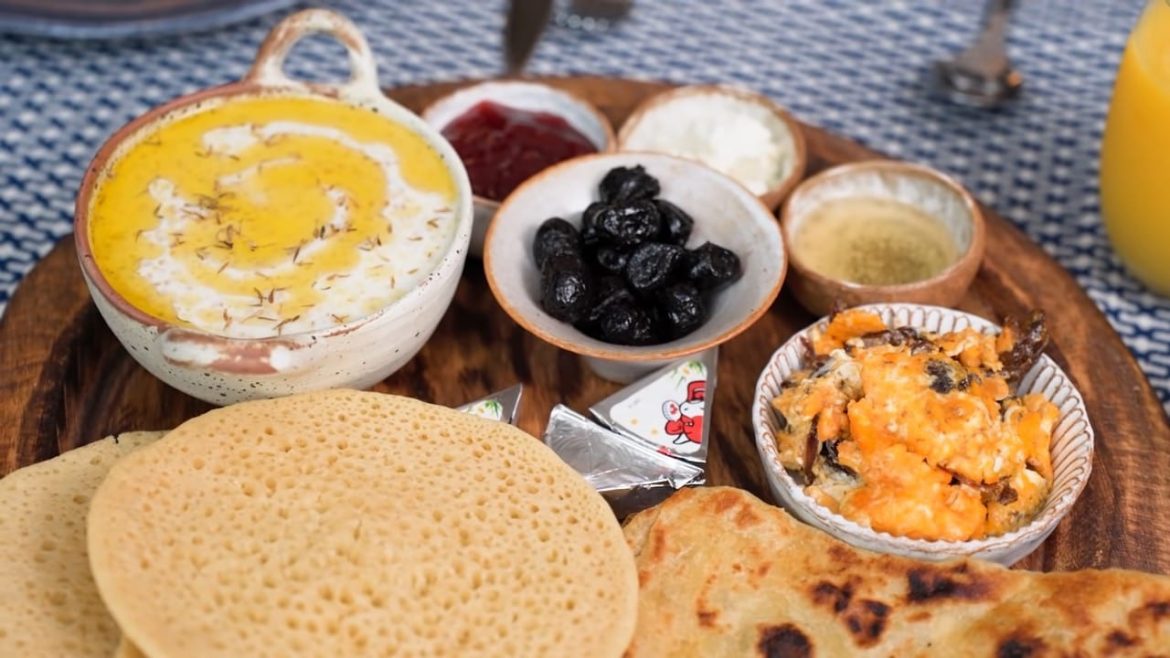 Ingredients
Balboula: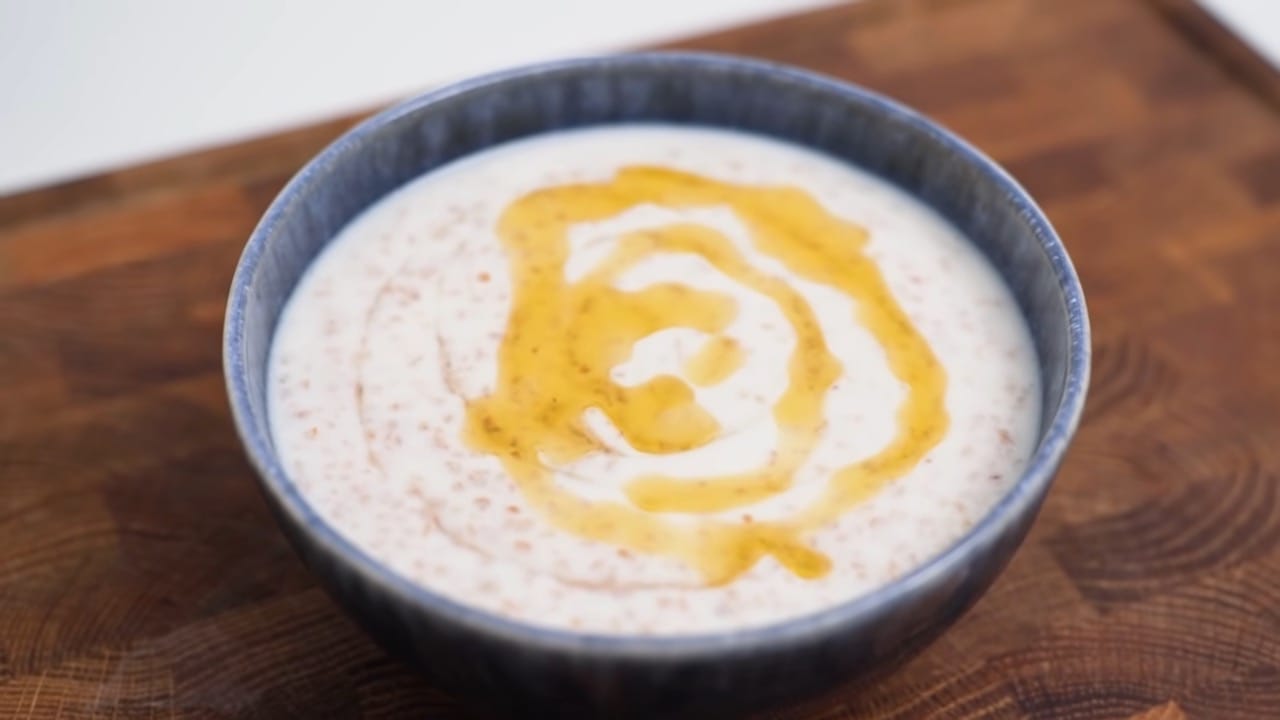 200g (1 cup) Barley Semolina/Barley Couscous/Tchicha
750ml Milk
500ml Water
1 Tbsp Olive Oil
1/4 Tsp salt
Honey or Thyme for topping
Baghrir: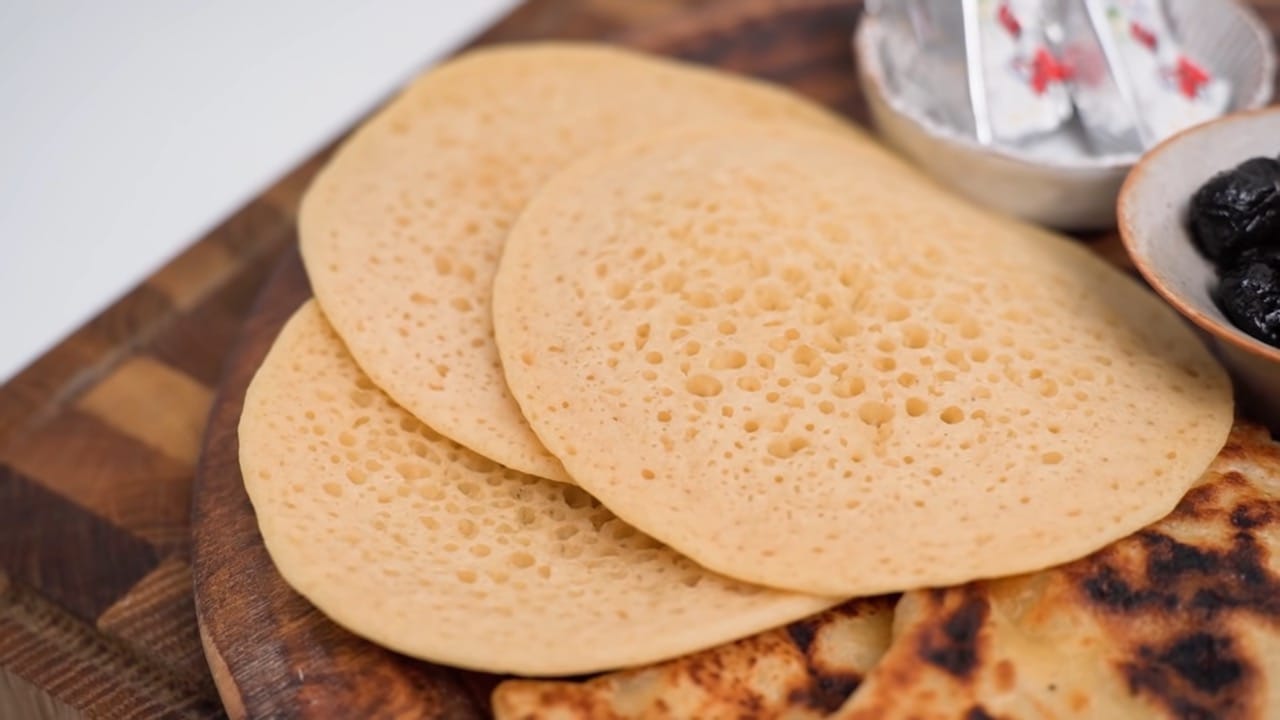 200g Fine Semolina
50g All-Purpose Flour
1/2 Tbsp Instant Yeast
1 Tsp Sugar
1 Tsp Baking Powder
1/2 Tsp Salt
Platter: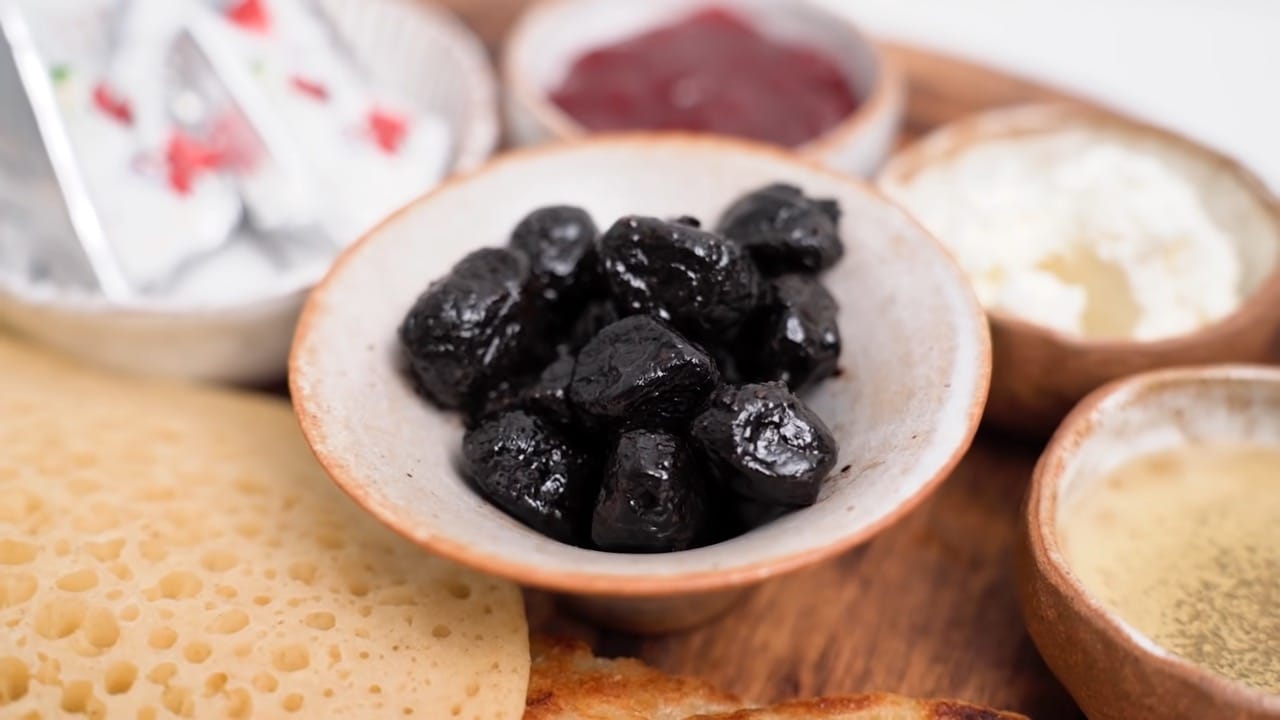 Salty Black Olives
Laughing cow cheese
Goats cheese
Honey
Strawberry or seasonal jam
Msemen: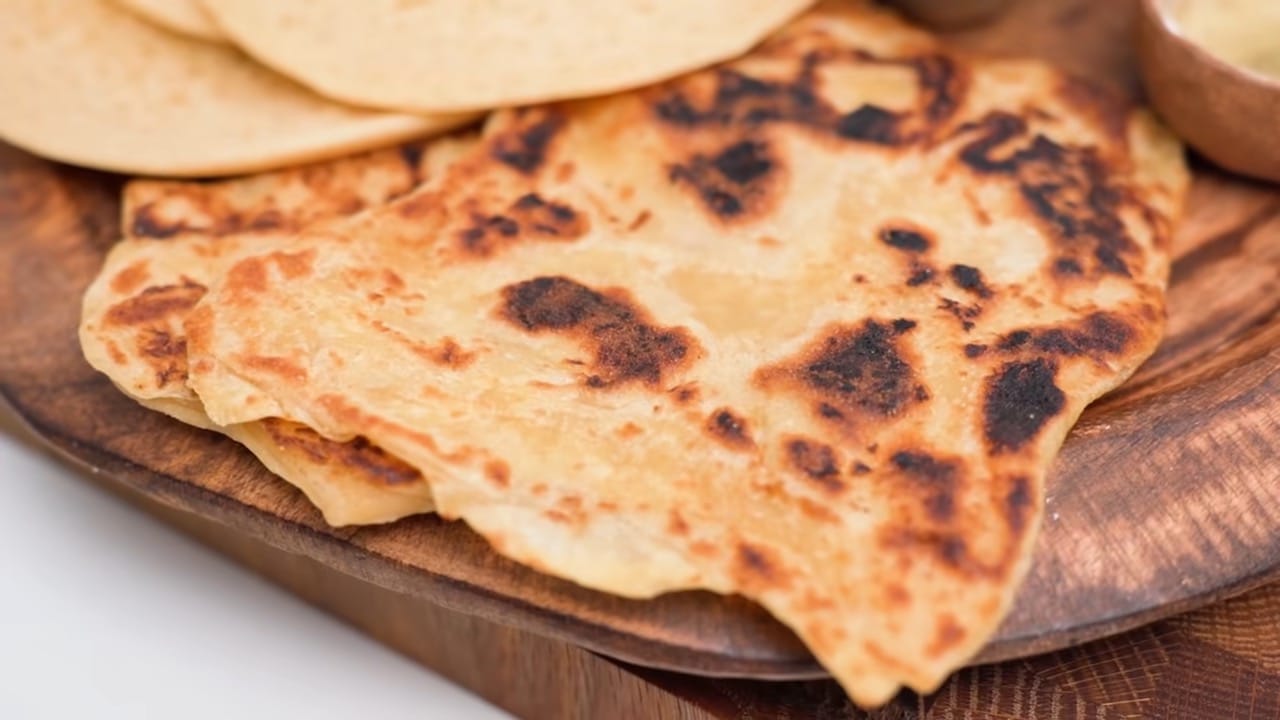 150g Fine Semolina
150g All-Purpose Flour
75g Butter
170ml Water
1/2 Tsp salt
Vegetable oil
Khlea Eggs: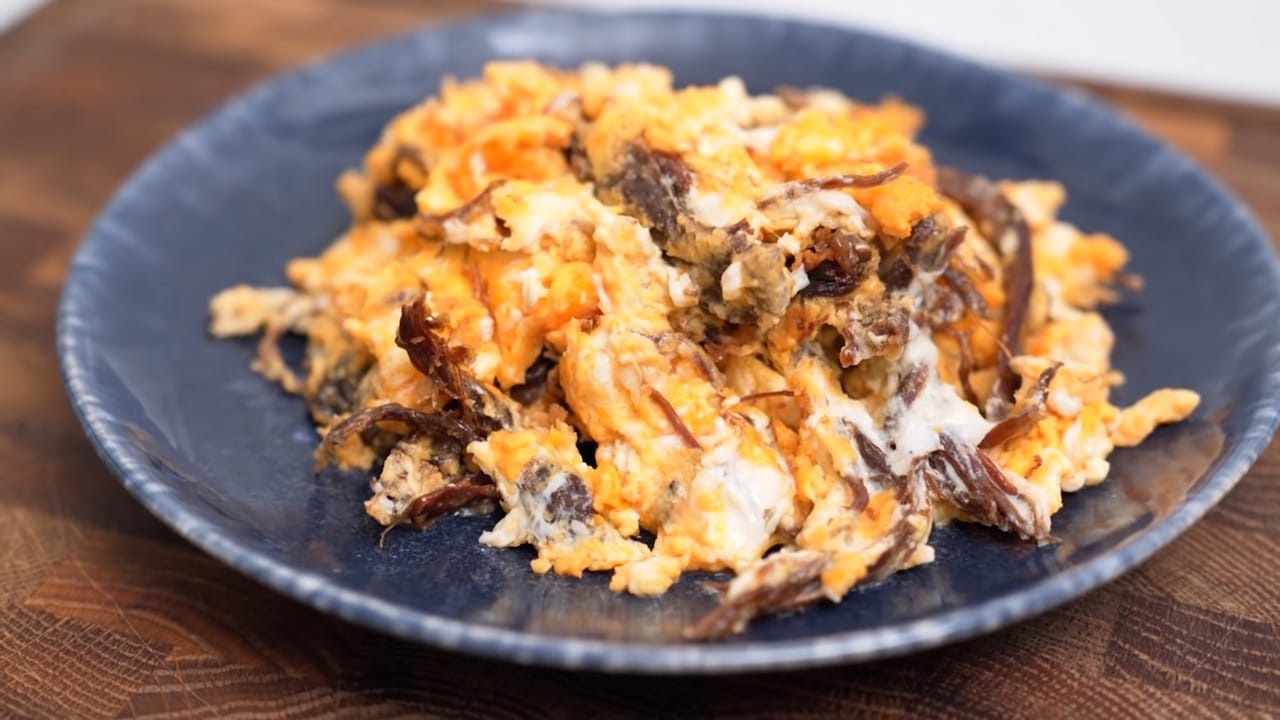 Instructions
To make the Balboula:
Add your barley couscous to a bowl and top with loads of water, then wash thoroughly three times until the water remains mostly clear
Drain the couscous and add to a pot with the water. Bring to a boil, then add the olive oil, and turn the heat to medium
Cover with a lid and cook for 5-20 minutes. Once the liquid is absorbed, add in the milk, and cook for 10-15 minutes stirring frequently to prevent burning
Add the salt, then serve. Fill a bowl with the balboula, then top with olive oil, followed by honey or thyme
To make the Baghrir:
Add all the ingredients except the baking powder to a food processor or blender
Mix together well, scraping down the sides of the bowl, then mix for a minute until the mixture is frothy and bubbly
Add the baking powder then set the mixture aside for 30 minutes to rest
To cook, heat a pan on medium-high heat, then pour in a few tablespoons of water
Swirl this around, then toss out, and pour in a ladle of the batter
Cook this without flipping over, until the top surface completely dries out
Stack, and allow to rest until softened
To make the Msemen:
Add the Semolina, Flour, and salt together then mix briefly, before adding the water and mixing into a rough dough ball
Once a rough ball forms, knead by hand for 5 minutes, or in a stand mixer for 3 minutes, until the dough ball becomes smooth and not sticky to the touch
Oil a bowl, and add the dough, then set this aside to rest for as long as possible. The longer the rest the easier this is to stretch
Once rested, cut the dough into 6 equal pieces, and shape it into a square about 15X25cm or 2-3mm thick
Use your hands to stretch the dough outwards and double it in size
Sprinkle the entire top surface with melted butter and then semolina
Fold 1/3rd of the dough towards the center, then apply butter and semolina again, before folding the other side
Repeat steps 6,7 this time folding the top, to fold the dough into a square
Allow to rest for 15-20 minutes, then stretch out to double it in size
Preheat a pan over high heat, then add the bread. Cook for 4 minutes, flipping every minute until well browned all over
Khlea Eggs:
The preparation steps are described in the video

Did You Make This Recipe?
---
Enjoy
Let us know what you think of today's Moroccan Breakfast tips, tricks, and hacks!