Palestinian Breakfast is on the menu in Book recipe, and we are going to teach you how to make this delicious recipe from scratch!
We're making an amazing Palestinian breakfast, with 5 amazing breakfast dishes, 3 of which I'll show you great recipes for. We'll also talk about Palestinian cuisine and discuss some foods you probably haven't heard about
Follow along with the ???? recipes below????????????????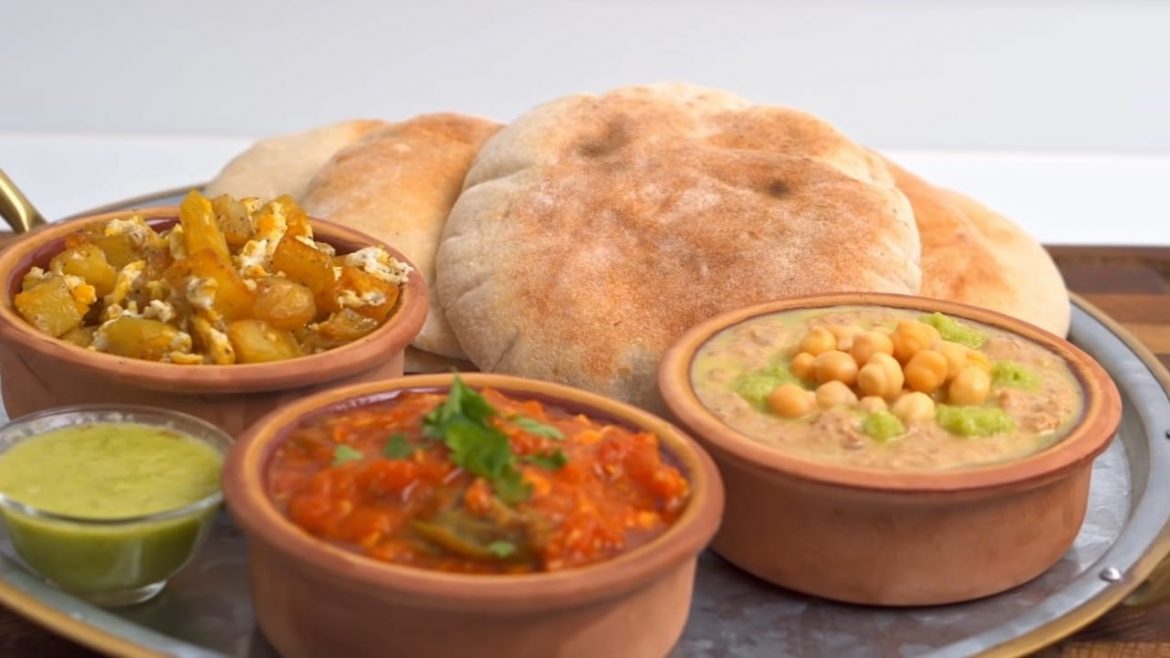 Ingredients
Chilli sauce: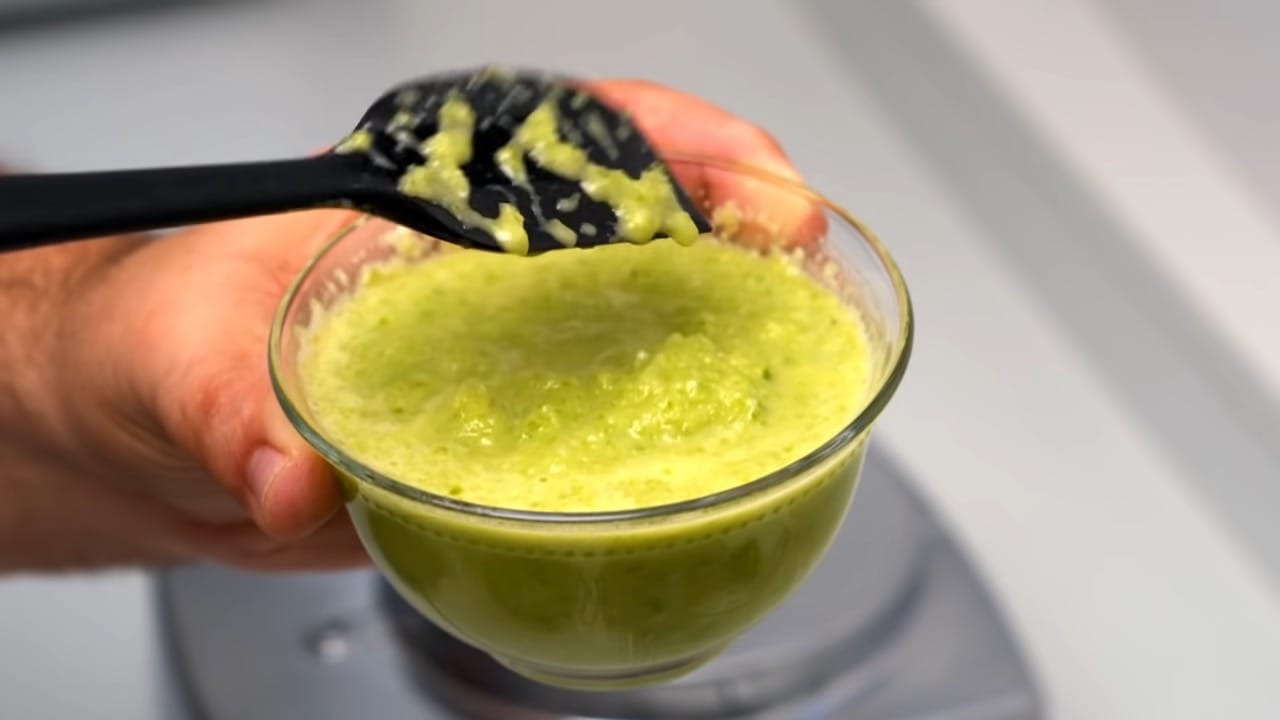 200g Green Chillies ( I recommend using 3 kinds)
5 cloves garlic
60ml Lemon Juice
60ml Olive Oil
Qudseya: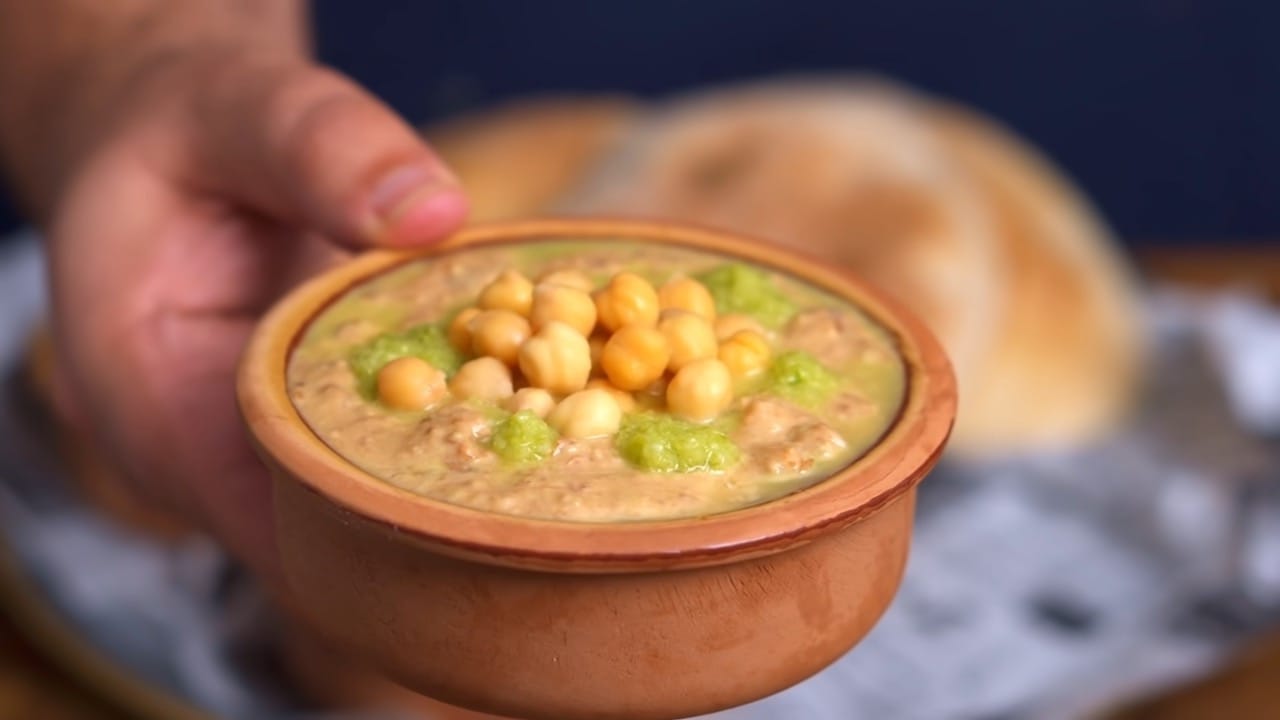 400g Ful medames
100g Cooked Chickpeas
75g Hummus
1 Tbsp Tahini
4-5 Tbsp Chili sauce
Mferkeh: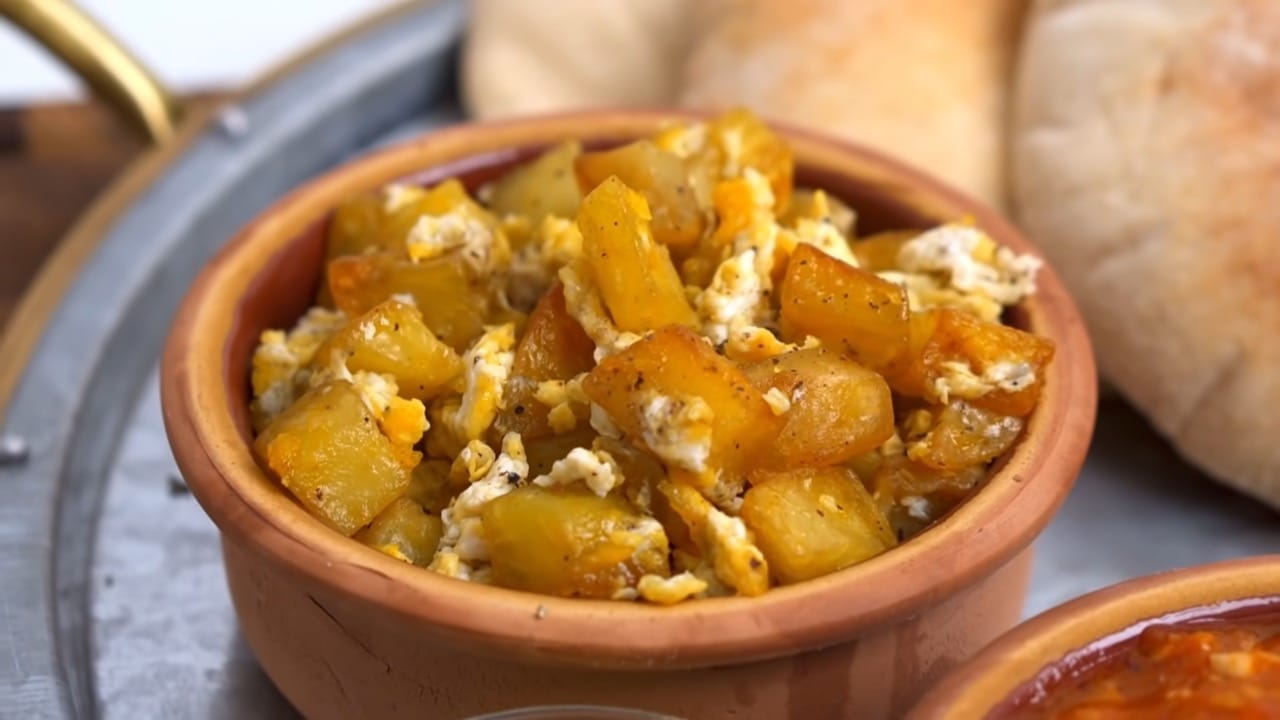 300g Frying potatoes
3 Eggs
1/2 cup olive oil
1/2 Tsp Salt
1/4 Tsp pepper
Qalayet Banadoura: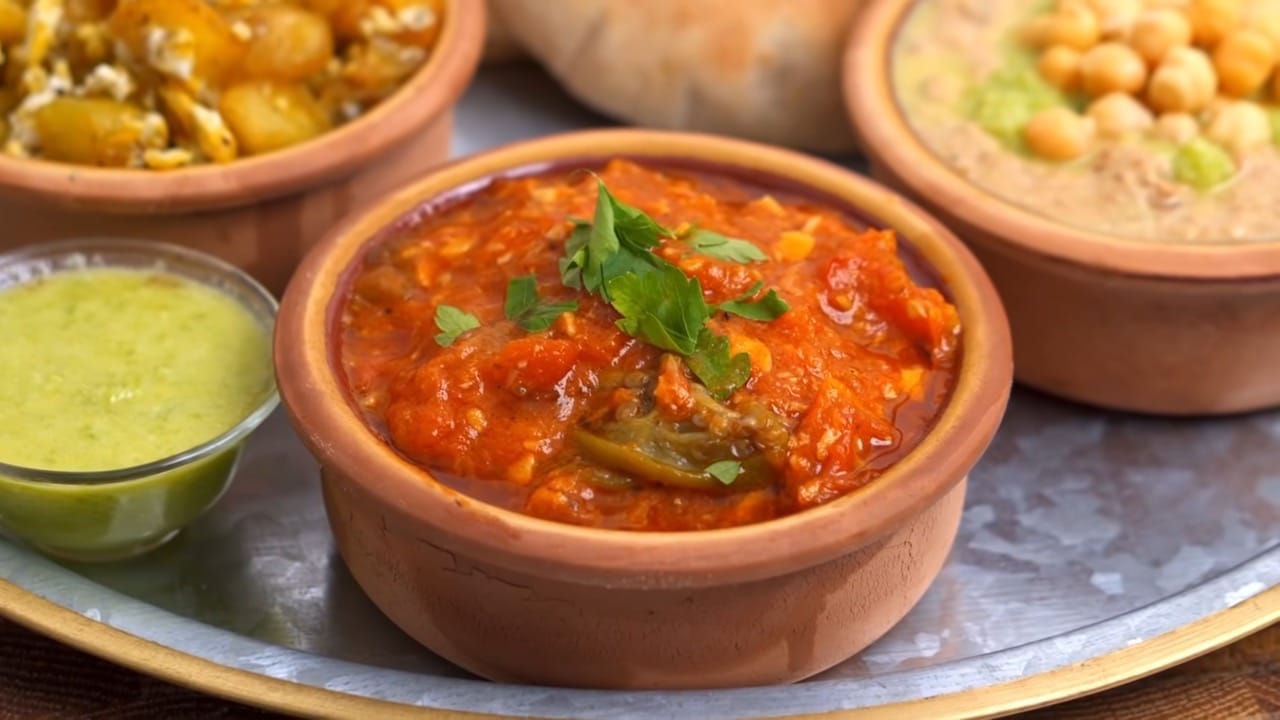 750g Tomatoes
1/4 cup olive oil
6 Cloves Garlic
1/2 Tsp salt
1/4 Tsp black pepper
Instructions
To make the Chilli sauce:
Add ingredients to a food processor or blender, and blend until chunky. Flavour will develop over a couple of days
To make Qudseya:
Heat the ful in a pot and cook until the beans are soft
Lightly mash them, then mix with the remaining ingredients
To make Mferkeh:
Slice the potatoes into small chunks, and heat a pan with the olive oil
Fry the potatoes on all sides until golden, then remove most of the oil
Add the salt and pepper and mix, then crack in the eggs
Scramble together and serve
To make the Qalayet Banadoura:
Add olive oil to a pan and add a green chilli
Cook on medium heat till the chilli is seared
Thinly slice the garlic then add to the pan, and cook until turning golden
Add your tomatoes sliced in half, open side facing down
Cover with a lid and cook for 5 minutes
Remove the skins of the tomato halves, then break each one into 2 pieces
Cook for another 10-15 minutes until chunky
Did You Make This Recipe?
---
Enjoy
Let us know what you think of today's Palestinian Breakfast tips, tricks, and hacks!