Turkish poached egg is on the menu in Book recipe, and we are going to teach you how to make this delicious recipe from scratch!
Today we're making Turkish Çılbır, an ADDICTIVE dish of poached eggs and Yoghurt sauce. You can make this with or without dill, and either way, it will be an amazing meal.
How to make Simit:
Follow along with the ???? recipes below????????????????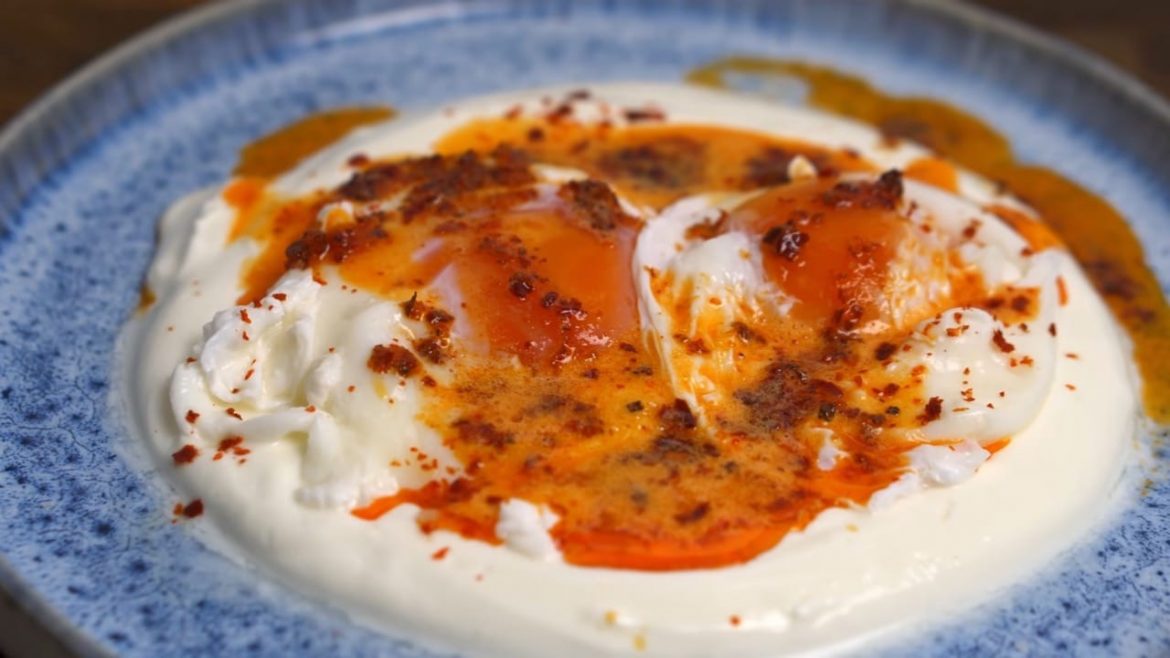 Ingredients
100g (3.5 oz) Greek/Turkish yogurt
2 Eggs
1/2 Clove Garlic
1/8 Tsp Salt
1/4 Tsp Pul Biber or Aleppo Pepper flakes
1 Tbsp Butter
1g Dill (optional)
1 Tbsp vinegar for cooking the eggs
Salt for garnish
Bread for serving
Instructions
To poach the eggs:
Fill a pan with water and bring it to a boil
Turn the heat down to medium and let the pot come to a gentle simmer, add the vinegar in
Crack your eggs into a ramekin, if the eggs aren't very fresh you can strain them with a strainer to remove the runny whites to prevent wispy egg whites
Place your egg into the pan and start a timer for 2.5 minutes (3 for a large egg)
You can add more eggs every 30 seconds after that
When the timer goes off remove the first egg, then remove each egg 30 seconds after that
Drain them using a spider or slotted spoon then place them directly on your plate
To make the yoghurt sauce:
Place the yoghurt in a mixing bowl
Mince the garlic and add it with the salt. If using dill, remove it from the stalks and roughly chop before adding it in
Mix together really well then thin the mixture out with some water (hot if the yoghurt was cold) until it reaches a custard-like consistency
To make the butter sauce:
Melt the butter in a pan
Add the Pul Biber to the pan and allow to infuse into the butter for 30 seconds until foamy
To plate:
Add the yoghurt to a plate/bowl and spread it out with the back of a spoon
Place the eggs on top
Pour the butter mixture over the eggs
Serve with crusty bread and enjoy
Did You Make This Recipe?
---
Enjoy
Let us know what you think of today's Turkish poached egg tips, tricks, and hacks!