Lebanese Breakfast Dishes are on the menu in Book recipe, and we are going to teach you how to make this delicious recipe from scratch!
We're making 4 classic Lebanese Breakfast Dishes that are AMAZING!
First, we have Msabaha, a crushed Chickpea dish, then we have Lebanese Ful Medames with Fava Beans and Chickpeas. Next is Fattet Hummus, and finally we have Eggs with confited meat.
Follow along with the ???? recipes below????????????????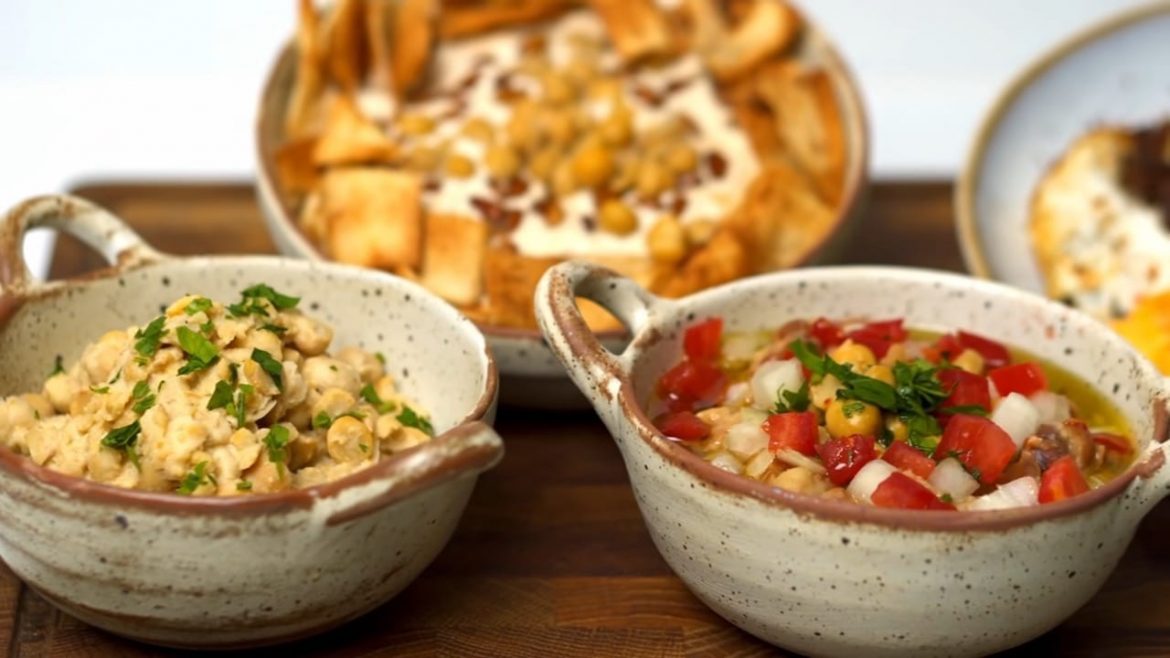 Ingredients
Msabaha: (Makes 2 portions)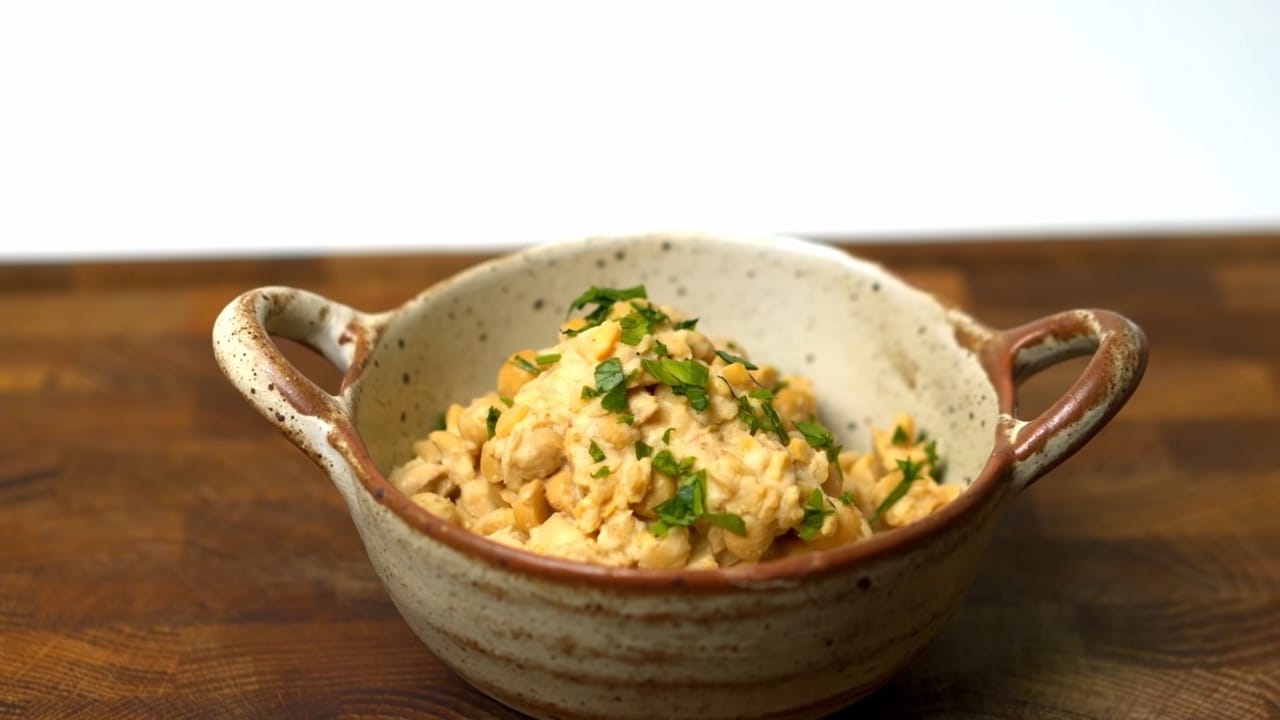 400g Chickpeas
1/2 cup chickpea liquid
1 1/2 Tbsp Tahina
1 Tbsp Lemon Juice
1/4 Tsp Salt
1/4 Tsp Cumin
1 clove of Garlic
Some countries add yogurt to it
Lebanese Ful: (Makes 2 portions)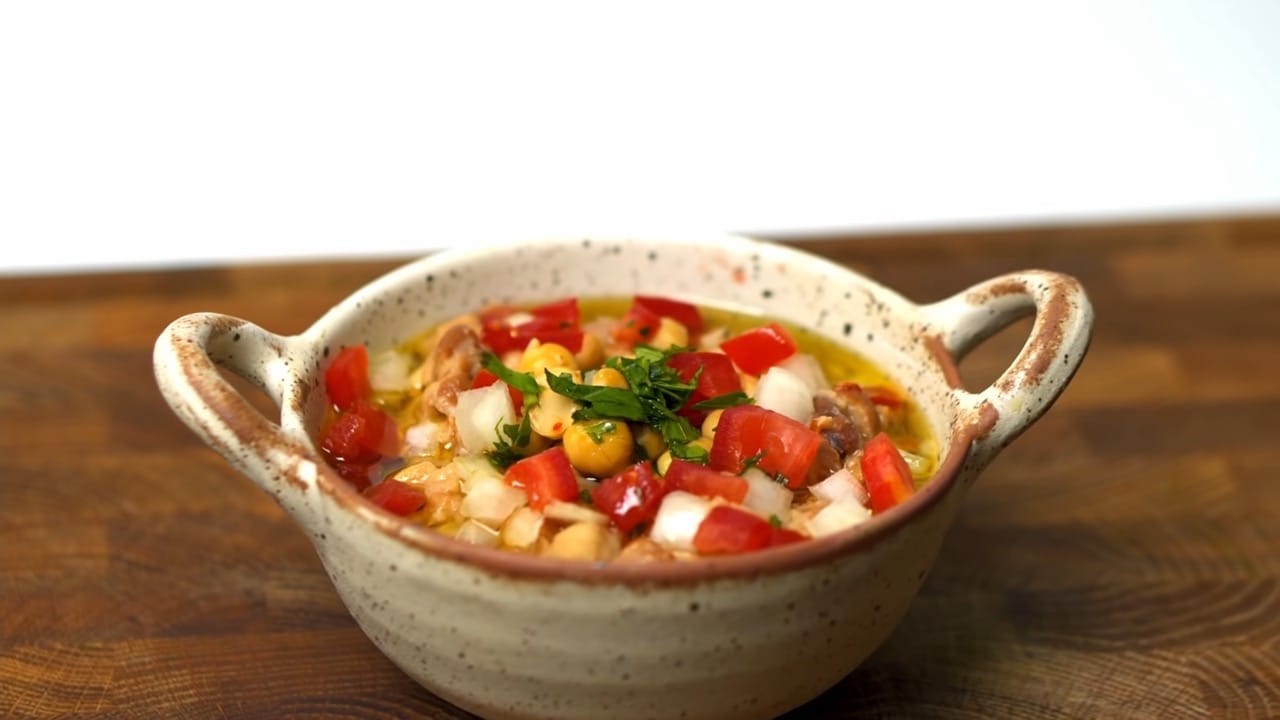 400g of Fava beans
100g Chickpeas
2 Tbsp Lemon Juice
1 Tbsp Olive Oil
1/4 Tsp Salt
1/4 Onion
1/4 Tomato
1 Garlic Clove
Fattet Humous: (Makes 2 portions)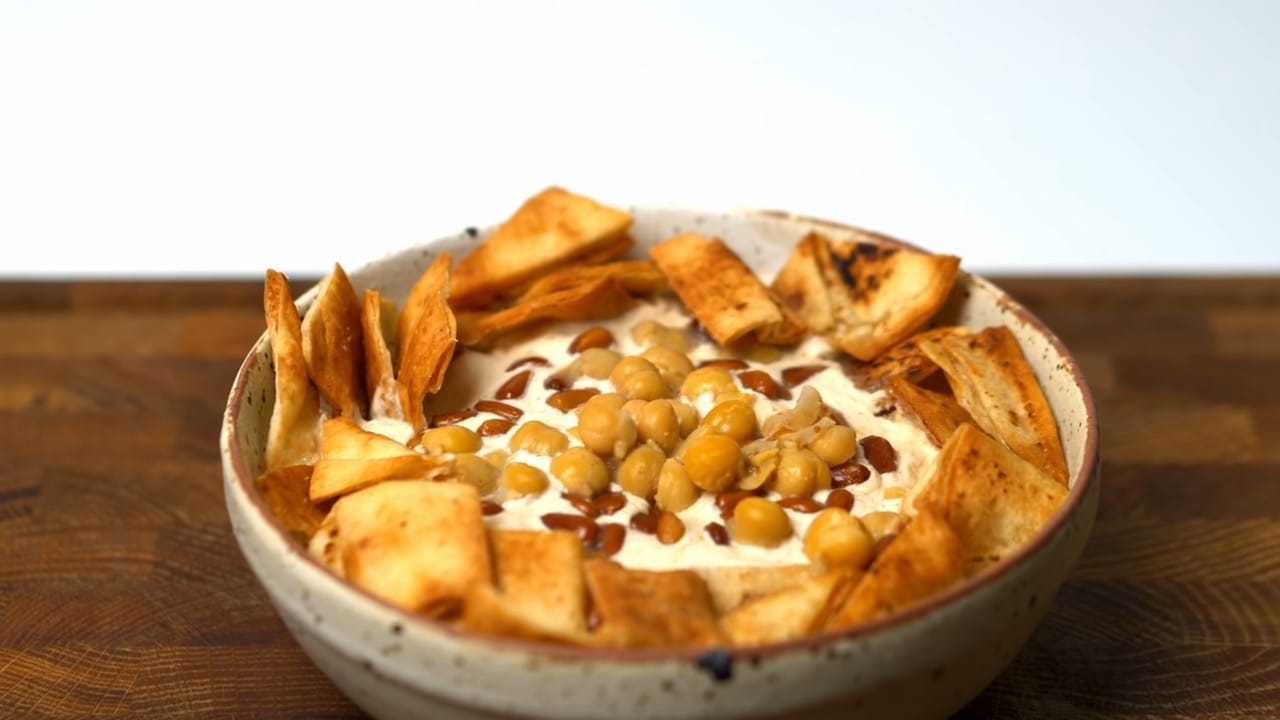 200g Chickpeas (1/2 can)
140g yogurt
1/4 cup Chickpea Liquid
1 1/2 Tbsp Lemon Juice
1 Tbsp Tahini
1/4 Tsp Salt
1/4 Tsp Cumin
1 clove garlic
2 thin Lebanese Pitta bread
Kawarma: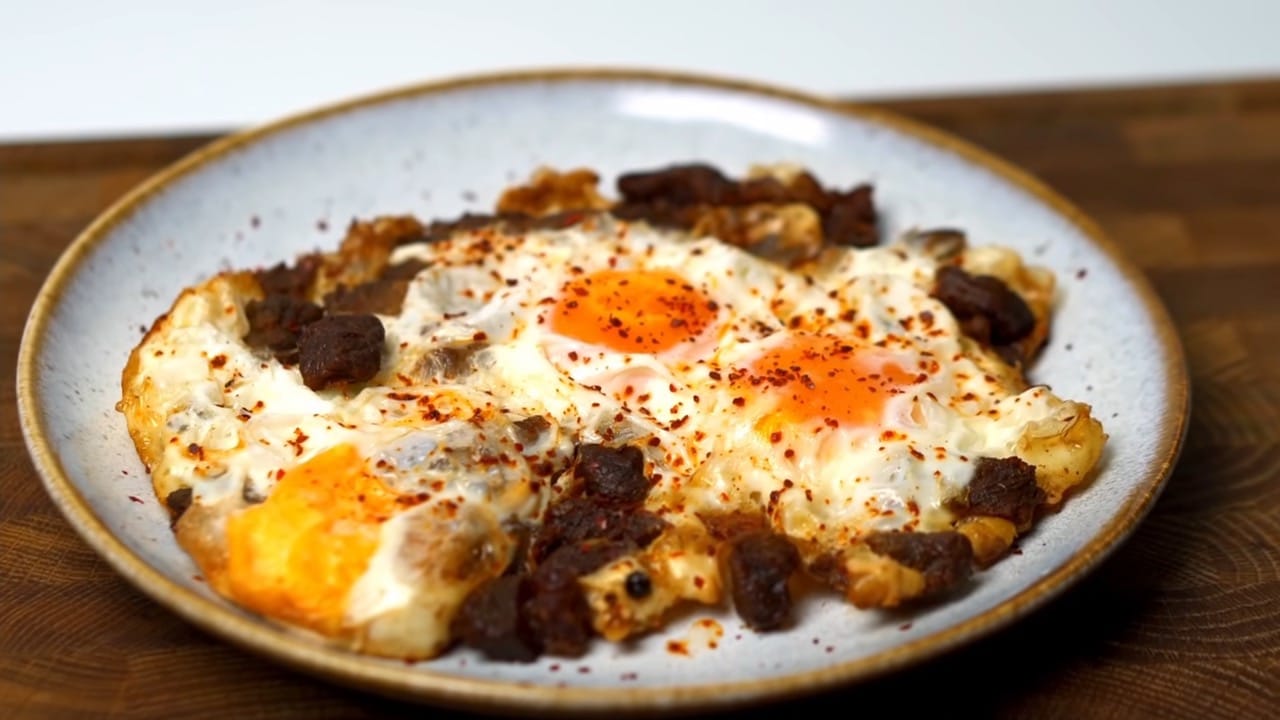 300g Lamb Cubes or Mince (or beef)
300g Lamb fat (or beef)
1 Tbsp salt
For garnish:
Olive oil
Parsley
Lebanese pitta bread
Instructions
To soften and heat chickpeas:
Drain your canned chickpeas and rinse with cold water *(If you want to peel your chickpeas, rub them together in a bowl of water to loosen the skins)
Place in a pot with 1 Tsp of Cumin and 1/4 Tsp Chilli powder
Cover with boiling water, and bring to a boil
Allow simmering for 10-30 minutes, until the chickpeas are soft and tender
Once cooked, retain chickpeas and their water until needed
To make Msabaha:
Place your chickpeas in a bowl and use a potato masher to lightly crush them
Add the tahini paste, mince the garlic and add, then add the lemon juice, cumin, and salt
Mix thoroughly then mix in 1//2 a cup of cooked chickpea liquid
Place in a serving bowl and garnish with chopped parsley
To make the Ful:
Pour your can of Ful into a pot and heat on medium heat until boiling and warmed through
Place the Ful in a bowl and mash lightly until the beans are broken
Add in the minced garlic, lemon juice, olive oil, salt and about 50g or a few tablespoons of lightly crushed chickpeas
Mix together well, then plate in a bowl. Make a small dip in the middle, add some more chickpeas and garnish the dish with small diced tomato and onion. Add a little parsley and pour loads of olive oil into the dish
To make the Fatteh:
Cut your bread into bite-sized pieces
Mix well with 1 Tbsp Olive oil and 1/4 Tsp each of Salt and Pepper
Bake for 8-10 minutes at 180c until golden and crispy
Place your chickpeas in a bowl and lightly crush
In a serving bowl, place a bed of toasted pitta. Add a few tablespoons of chickpea liquid and mix well
Top with the crushed chickpeas
Mix the Yoghurt, lemon juice, Tahini, salt, cumin, garlic, and 1/4 cup chickpea liquid together
Pour the sauce onto your serving bowl until the whole thing is covered
Add more bread on top for decoration
You can optionally fry some pine nuts in butter or ghee and pour them over the dish
To make Kawarma:
Slice the meat into small cubes about 1cm in size
Slice the fat into smallish pieces
Place the fat into a pot over medium heat and allow it to melt completely
Once melted add the meat and turn to the lowest heat possible
Cook for 30-40 minutes then add the salt
Place in a sterile jar and cover with the rendered fat
Did You Make This Recipe?
---
Enjoy
Let us know what you think of today's Lebanese Breakfast Dishes tips, tricks, and hacks!
How to Prepare Dried Chickpeas:
The BEST Koshari in the world – Egyptian Vegan Street Food
Ful Medames Video recipe:
Ful Medames – Fava beans served 3 DELICIOUS ways
Hummus Fatteh Video recipe:
Hummus but make it a main – Hummus Fatteh