Sausage, Sucuk, Smoked Turkey, Cream Cheese, Buche are on the menu in Book recipe, and we are going to teach you how to make this delicious recipe from scratch!
Today, I want to talk about how to make 5 favorite charcuteries at home ???? We already made delicious halloumi and pistachio sucuk, sausages with curry and Turkish pastrami, two different pieces of cheese without fermentation, and today I want to make a homemade smoked Turkey for the first time on the channel! ???? They are all cost-efficient, without ant additives, and much tastier than the ones you buy!
Follow along with the ???? recipes below????????????????
Ingredients
Refika's Sucuk Recipe
0,5 kg ground meat (~1 lb.)
5 cloves of garlic, peeled
1 tablespoon chili pepper (not spicy)
1 teaspoon hot chili pepper
½ teaspoon peppercorn
1 tablespoon cumin
1 teaspoon salt
a pinch of cinnamon
a pinch of allspice
a pinch of coriander seeds
2 tablespoons olive oil
50 gr halloumi cheese(~1,8 oz)
1 handful pistachio (50 gr, ~1,8 oz)
1 handful walnut (50 gr walnut, ~1,8 oz)
a teaspoon of butter to cook
Plain chicken sausage
500 gr chicken thighs and breasts (~1,1 lb, preferably skin on, alternatively, you can use beef, pork or lamb)
1 teaspoon butter
1 teaspoon salt
1/2 teaspoon freshly ground black pepper (up to 1 teaspoon to your taste)
2 pinches of baking soda
Plain cream cheese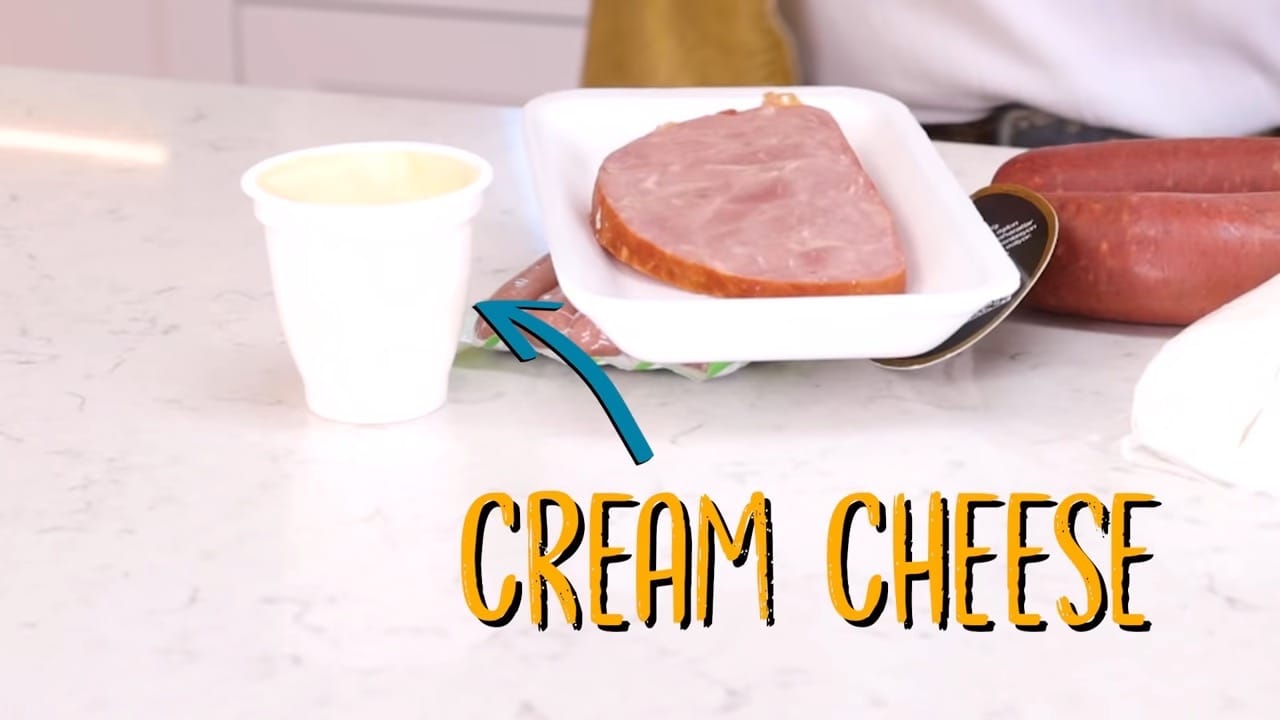 2 liters(67oz) pasteurized, daily whole milk
2-3 tablespoons extra virgin olive oil
1 lemon juice
Salt to taste
Smoked Turkey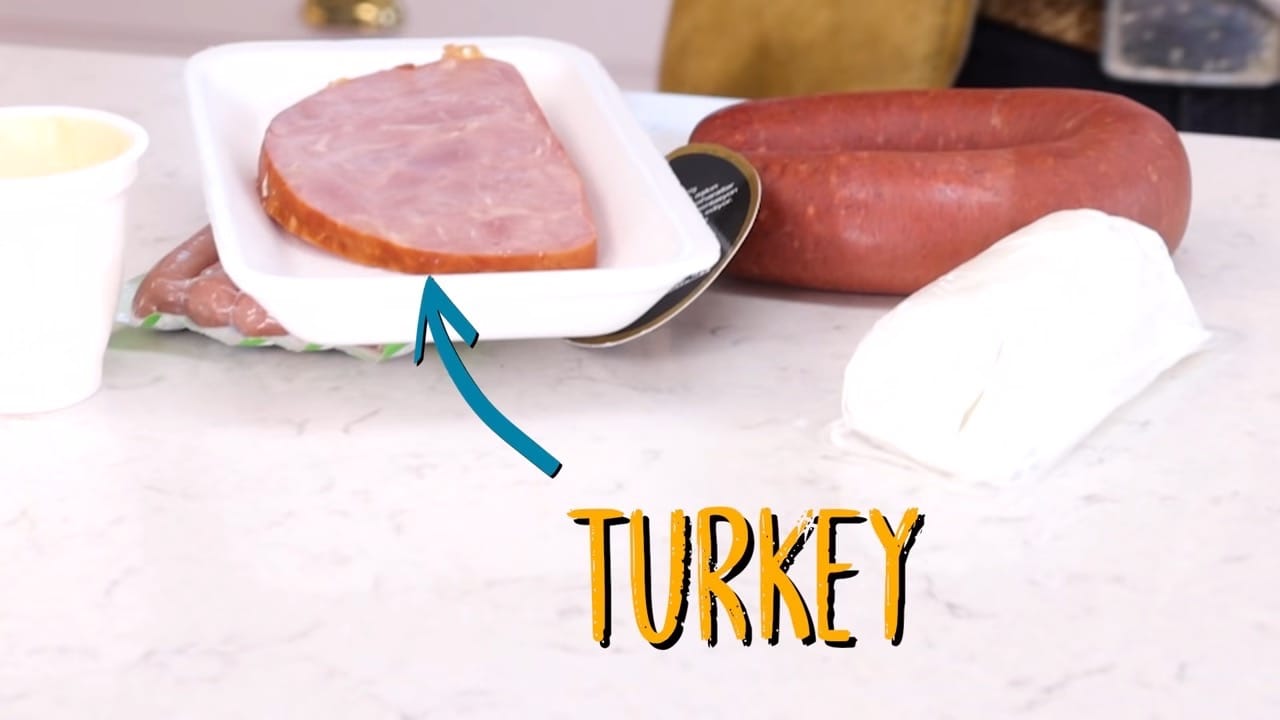 750 g turkey breast, without skin (1,6 lb)
3 cups of dried cheery stems/stalks, you can use wood chips as well, finer ones would work better
For the brine
2,5 tablespoons salt
2 tablespoons sugar
5 whole allspice berries
1 teaspoon black peppercorn
1 small onion, sliced
4 cloves of garlic, sliced
15 sprigs of parsley, only stem
For the spice coating
4 leveled tablespoons sweet paprika, mix with hot paprika if you like to
2 leveled tablespoons oregano
2 leveled tablespoons garlic powder
2 leveled tablespoons black pepper
1 teaspoon salt
1 teaspoon onion powder
Instructions
Refika's Sucuk Recipe
First, we are going to prepare a delicious spice mix of sucuk; for that, in a mortar put 5 cloves of garlic, 1/2 teaspoon peppercorn, a pinch of coriander seeds, and 1 teaspoon salt. Then smash them with a pestle and make a puree.
After you have a sandy mix add 1 tablespoon of cumin, a pinch of cinnamon, a pinch of allspice, 1 tablespoon of chili pepper which is not spicy, 1 teaspoon of hot chili pepper, and 2 tablespoons of olive oil. Mix them well. Add the paste to 0,5 kg ground meat and knead very well for about 10-13 minutes. Meat should have around %25-30 fat. If you are going to use pork or lamb, keep that in mind.
After kneading, rest the mixture at room temperature for 4 hours and then 2-3 days in the refrigerator. The reason we are doing that is to infuse all of the spices into the meat.
Divide the rested mixture into 4 pieces. Take one piece and give it a sausage shape roughly. Firmly roll with plastic film and twist both ends.
For the second and third pieces, dice 50 gr of halloumi cheese, roughly chop 1 handful of pistachio and mix them with meat. Roll them into plastic film same as the first one.
Fort the last one chop 1 handful of walnuts (50 gr) and roll it as you do for the previous ones.
Rest them in the refrigerator for 2 more days and later put them in the freezer. After they are frozen you can eat them anytime you want. They can stay fresh in the freezer for 6 months. It is important to note that when you want to eat, unwrap the plastic film and slice them around 0,5 cm (0,2 in.)
Also, put a thin pan on medium heat and add a teaspoon of butter. When butter is melted place sucuk slices into the pan and cook each side until you have golden brown, thin crisp which will take around 30-40 seconds.
After that dip your bread into a pan and eat it with all buttery and flavorful sucuk! You can eat your sucuk with a sunny side up eggs or menemen which we made a couple of weeks before. You can enjoy your sucuk with beans as well.
Plain chicken sausage
Place in 500gr chicken in your food processor. Add the butter if you are using skinless chicken meat.
Add the salt, black pepper, and baking soda. Baking soda is essential for the homogenized foamy texture.
Pulse until the mixture becomes a paste.
For the plain sausage, divide the paste into 4 pieces for large sausages or 12 for small ones, or you can make any size you want.
For the sausage with cured meat, add the cured meat to the food processor and pulse the mixture.
For the sausage with curry powder, mix the curry powder and the olive oil. Let it sit for 20 minutes. Then add it to the paste and give it a good mix.
Cut a piece of baking paper around 20x 40 cm (~8x16 in).
Wet the baking paper lengthwise and your fingers.
Place the paste on top of it.
Wrap tightly and twist both ends in opposite directions to compress the sausage for the perfect shape.
Let the sausages sit for half an hour in the refrigerator for a smoother texture.
Then place the sausages in boiling water and boil 8 minutes for large ones and 6 minutes for the small ones.
Take them out and unwrap them. You can freeze them when they are at room temperature and defrost whenever you want one.
Plain cream cheese
To make our own cream cheese, first, we need to boil the milk. If you are going to use raw milk, you have to keep the milk over 72 C (162 F) for about 15 seconds or boil for 2-3 minutes. If you are using pasteurized milk as I do, just boiling it will be enough.
Boil 2 liters of milk on high heat, then turn the heat down to the lowest when it's at boiling point, and pour 1 lemon juice over it. You will see the curdle form immediately. At this point, don't stir too much and wait for curdle to gather.
When the milk curdles and the green layer appears, collect the curdle with a sieve.
While the cheese is still hot add salt to taste. At this point, you already made a cheese and it is called 'lor' in Turkish. Don't let the leftover water to waste. You can use it to make soup, give it to your pets, water your plants with it, or even drink it yourself.
To make the plain cream cheese, put the warm curdle in a food processor. Add 2-3 tablespoons of extra virgin olive oil and more salt if you so desire. This step should be done while the cheese is still hot. This is important to keep the cheese creamy and smooth.
Pulse the food processor for about 3 minutes until the cheese becomes smooth, continue for a few more minutes if there are still granules in the cheese. After you're done with this process, enjoy your homemade cream cheese!
Smoked Turkey
To make the brine, pour 7 cups of water into a saucepan and add the onion, garlic, black peppercorns, salt, sugar, parsley stems, and allspice.
Bring to boil and make sure that salt and sugar are dissolved.
Cooldown to room temperature and place the turkey breast into it.
Let it sit in the brine for a day.
The next day, take out the turkey and pat it dry.
Preheat your oven to 160 C (320F) on upper and lower heat with a fan.
Mix the paprika, oregano, garlic powder, black pepper, salt, and onion powder on a baking paper and cover the turkey with the mixture.
Place the turkey on a rack and bake on the middle shelf of the oven for 2 hours.
To give the smoky flavor, add the dried cherry stalks bottom of the oven. The stalks will burn, and the smoke will infuse into the turkey.
Then take it out from the oven. Slice your gorgeous smoked turkey as thin as you want when it cools down. Remember, refrigerating will make it much easier to cut thinner slices. You can have your smoked turkey with your salad, sandwich, pizza… and store it in the refrigerator for up to 10-12 days. Enjoy!
Did You Make This Recipe?
---
Enjoy
Let us know what you think of today's Sausage, Sucuk, Smoked Turkey, Cream Cheese, Buche tips, tricks, and hacks!