Sucuk is on the menu in Book recipe, and we are going to teach you how to make this delicious recipe from scratch!
I would like to introduce you one of the finest delicacies in the world, Mrs. Sucuk. You will be definitely so surprised how easy to make really delicious sucuk and you can even have your own mixture and then make your own recipe. It is so delicious and I promise you will love it ???? Don't miss the video..
Follow along with the ???? recipes below????????????????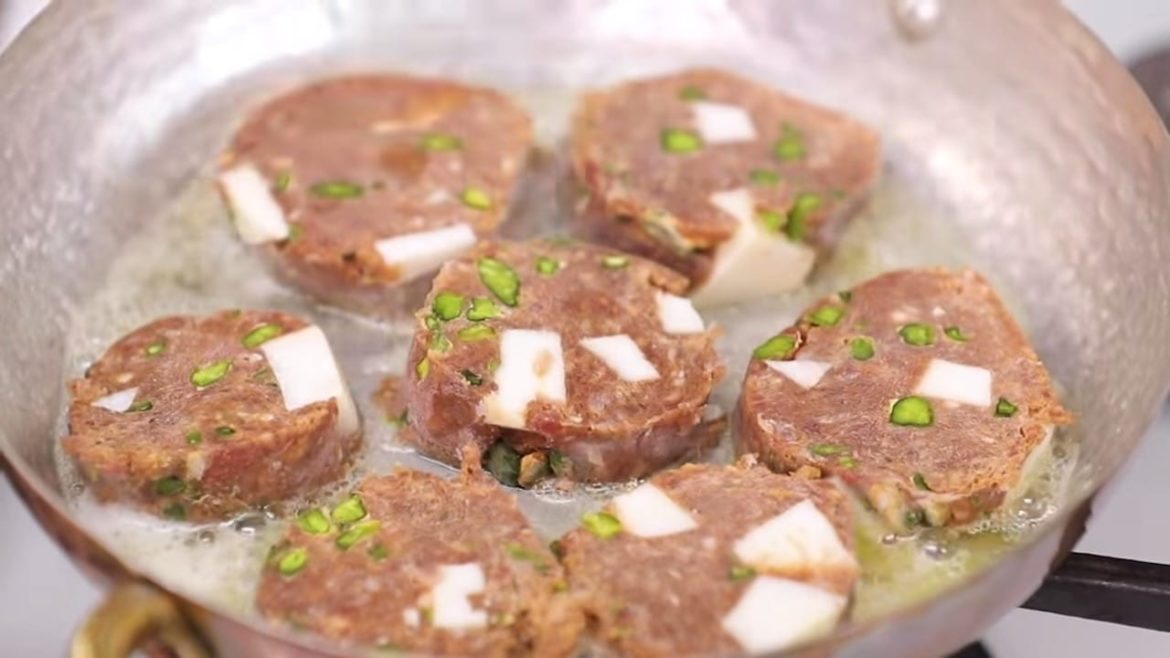 Ingredients
0,5 kg ground meat (~1 lb.)
1 tablespoon chilli pepper (not spicy)
1 teaspoon hot chili pepper
½ teaspoon peppercorn
1 tablespoon cumin
1 teaspoon salt
a pinch of cinnamon
a pinch of allspice
a pinch of coriander seeds
2 tablespoons olive oil
50 gr halloumi cheese(~1,8 oz)
1 handful pistachio (50 gr , ~1,8 oz)
1 handful walnut (50 gr walnut, ~1,8 oz)
a teaspoon butter to cook
Instructions
First, we are going to prepare delicious spice mix of sucuk; for that, in a mortar put 5 cloves of garlic, 1/2 teaspoon peppercorn, a pinch of coriander seeds and 1 teaspoon salt. Then smash them with pestle and make a puree.
After you have a sandy mix add 1 tablespoon of cumin, a pinch of cinnamon, a pinch of allspice, 1 tablespoon of chili pepper which is not spicy, 1 teaspoon hot chili pepper and 2 tablespoons of olive oil. Mix them well. Add the paste to 0,5 kg ground meat and knead very well about 10-13 minutes. Meat should have around %25-30 fat. If you are going to use pork or lamb, keep that in mind.
After kneading, rest the mixture in room temperature for 4 hours and then 2-3 days in the refrigerator. The reason we are doing that to infuse all of the spices to the meat.
Divide rested mixture into 4 pieces. Take one piece and give it a sausage shape roughly. Firmly roll with plastic film and twist the both ends.
For the second and third piece, dice 50 gr of halloumi cheese, roughly chop 1 handful of pistachio and mix them with meat. Roll them into plastic film same as the first one.
Fort the last one chop 1 handful of walnuts (50 gr) and roll it like you do for the previous ones.
Rest them in the refrigerator for 2 more days and later put them in the the freezer. After they are frozen you can eat anytime you want. They can stay fresh in the freezer for 6 months.
It is important to note that when you want to eat, unwrap the plastic film and slice them around 0,5 cm (0,2 in.)
Also put a thin pan on medium heat and add a teaspoon of butter. When butter melted place sucuk slices into the pan and cook each side until you have golden brown, thin crisp which will take around 30-40 seconds.
After that dip your bread to pan and eat it with all buttery and flavorful sucuk! You can eat your sucuk with sunny side up eggs or menemen which we made a couple of weeks before. You can enjoy your sucuk with beans as well.
Did You Make This Recipe?
---
Bon Appétit