Chocolate cookies are on the menu in Book recipe, and we are going to teach you how to make this delicious recipe from scratch!
Chef Anna Olson shows you how to make these delicious and beautiful slice cookies.
Follow along with the ???? recipes below????????????????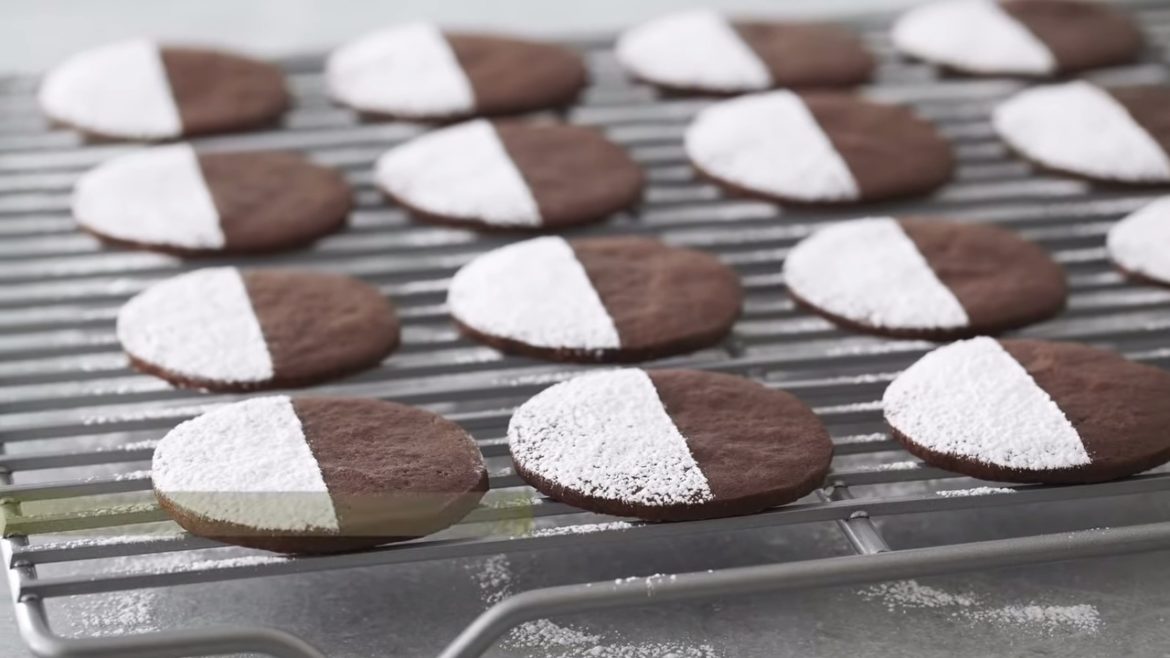 Ingredients
½ cup (115 g) unsalted butter, at room temperature
½ cup (65 g) icing sugar, sifted
3 large egg yolks
1 cup (130 g) cake and pastry flour
¼ cup (30 g) Dutch process cocoa powder
2 Tbsp (15 g) cornstarch
½ tsp (3 g) salt
icing sugar, for dusting
Instructions
Beat the butter and icing sugar until smooth, then add the egg yolks all at once and beat until well combined.
In a separate bowl, sift the flour, cocoa powder, cornstarch and salt. Add this to the butter mixture and stir until evenly combined. Shape the dough into a log about 2 inches (5 cm) in diameter, wrap and chill until ready to use.
For icebox cookies, preheat oven to 325°F (165°C). Line 2 baking trays with parchment paper.
Cut the dough into slices about 1/8-inch (0.3 cm) thick and arrange them on the prepared baking trays. Bake for about 12 minutes, until they are no longer shiny. Once cooled, dust the cookies with icing sugar.
The cookies will keep in an airtight container for up to 4 days.
Did You Make This Recipe?
---
Enjoy