Marinade is on the menu in Book recipe, and we are going to teach you how to make this delicious recipe from scratch!
Today we're making Charmoula, which is possibly one of the greatest marinades on earth, then using it to make a fantastic chicken tagine. It's made with preserved lemons, harissa, parsley, and coriander, then finished off with some olives for a delicious sauce!
Follow along with the ???? recipes below????????????????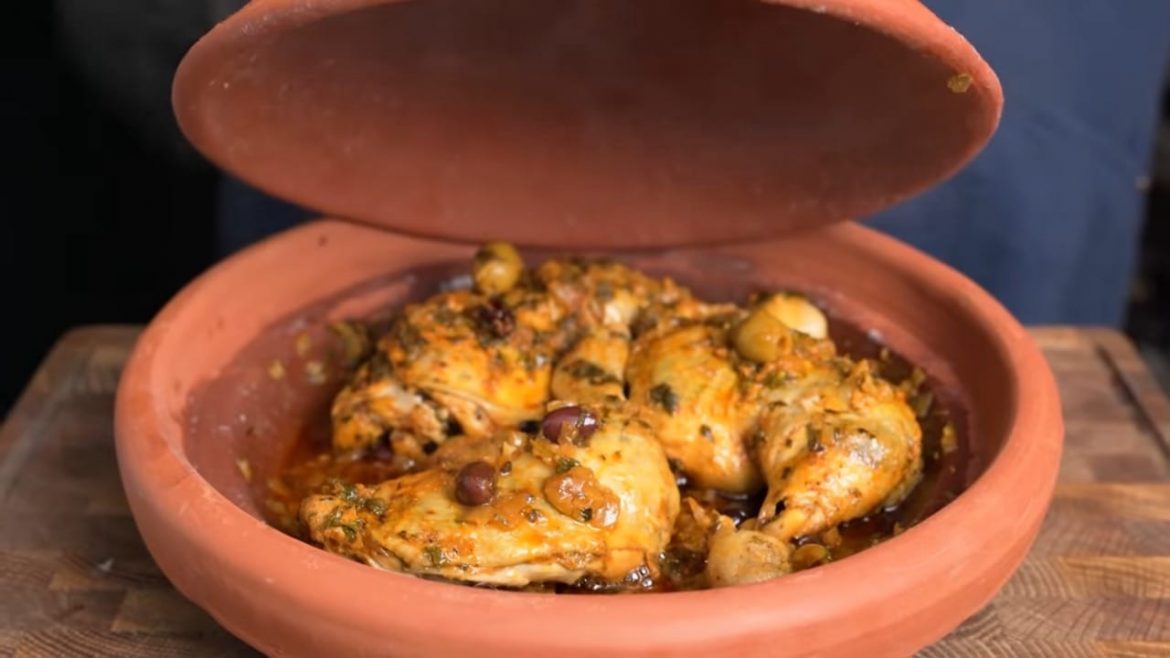 Ingredients
Chermoula marinade: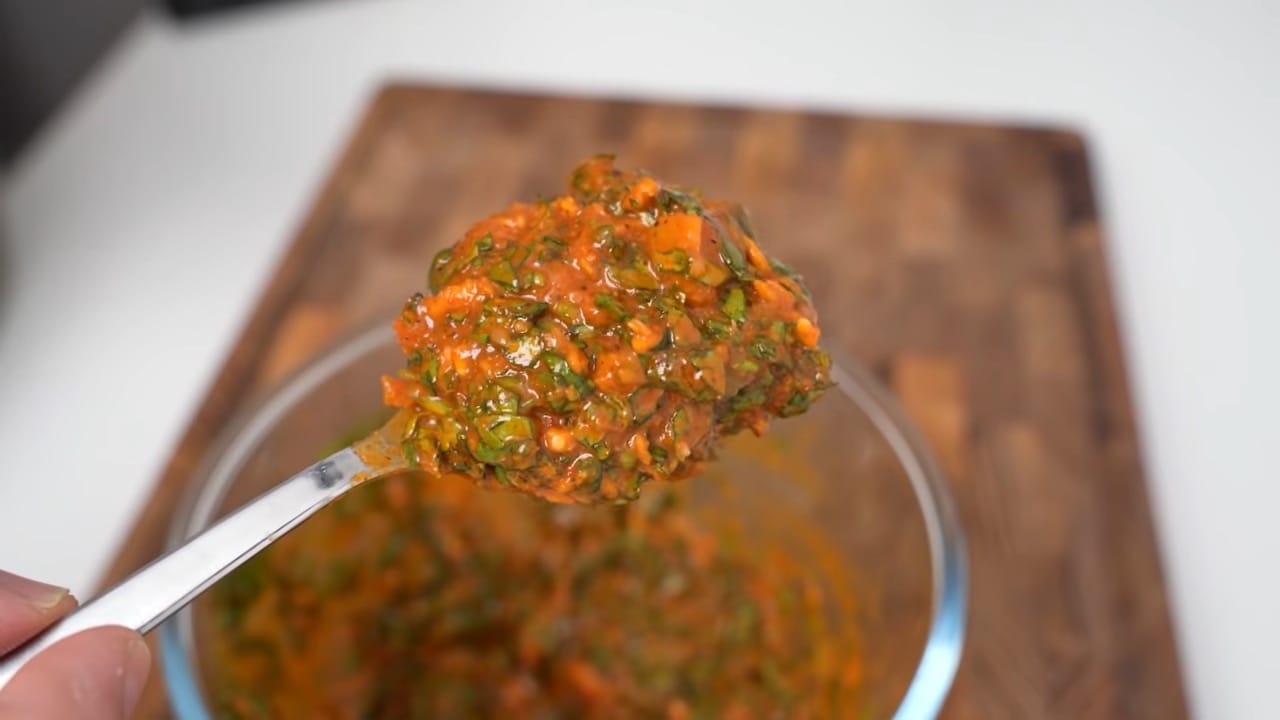 20-30 Threads of Saffron
4 cloves of Garlic
2 Preserved Lemons
15g Parsley
15g Coriander
2 Tbsp Olive oil
1 Tbsp Harrisa
1 Tsp Salt
1 Tsp Sweet Paprika
1/2 Tsp Black Pepper
1/2 Tsp ground cumin
1/2 Tsp Ground Ginger
Chermoula Chicken Tagine: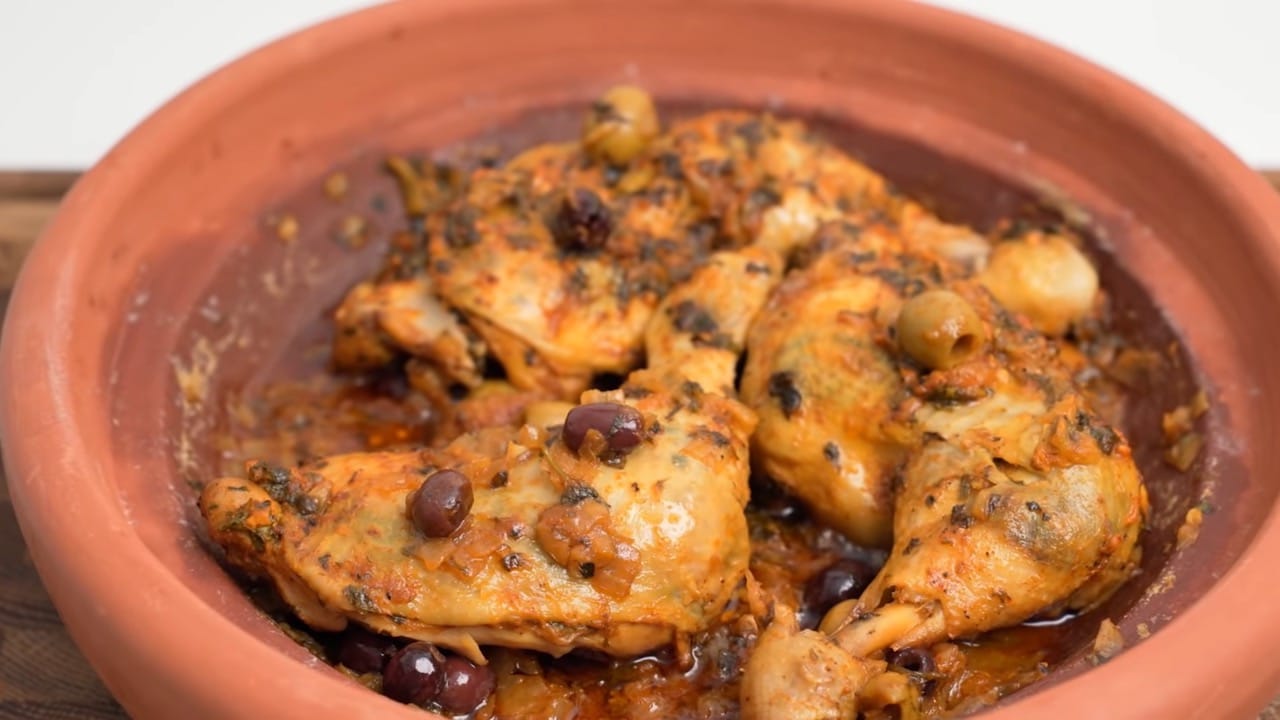 2 Onions
600g - 1kg Chicken Pieces
75g Mixed black and green pitted olives
2 Tbsp Olive oil
2 Tbsp lemon juice
1/2 Tsp salt
1/2 Tsp Ground Ginger
Marinade from above
Instructions
To make the Charmoula:
Slice your preserved lemons into quarters, then scoop out their flesh. Roughly chop to a smaller size and place in a bowl
Remove the stalks from your parsley and coriander then chop it to a fairly small size
Mince the garlic, then add it to the bowl. Place the saffron in a mortar with a pinch of salt and grind it into a powder. Once pulverized, add a tablespoon of boiling water and mix well
Add the saffron mixture to the bowl as well as the spices and harissa, then mix well making sure to grind down the lemon
To make the chicken:
Separate the skin of the chicken from the meat using your fingers, then apply the marinade onto and under the skin. Ensure it is all well coated
Set the chicken aside to marinate for a few hours or a minimum of half an hour. You can cook this in any pan or a tagine if you have one
Start off by adding the olive oil to your cooking vessel, then add the onion chopped to a small dice. Add in the salt and ginger and mix well
Turn the heat to low and let the vessel heat up, once the onions start to release some steam and sweat, add your chicken on top of the onions
Cover the cooking vessel with a lid, and turn to medium heat then allow to cook for 10 minutes
At this point, the chicken should have released loads of liquid so turn the heat to low and set a timer for 20-30 minutes
When the chicken looks cooked, you'll add in the olives and the lemon juice. Feel free to baste the chicken with the liquid
Cook for 10 more minutes covered, then you can cook uncovered to reduce the sauce if needed
Serve with some soft but crusty bread
Did You Make This Recipe?
---
Enjoy
Let us know what you think of today's Marinade tips, tricks, and hacks!