Lemon Meringue Tart is on the menu in Book recipe, and we are going to teach you how to make this delicious recipe from scratch!
Lemon tart is classic. I've given it an upgrade – I added a bit of passionfruit puree to the lemon which makes a difference. I've also added lemon juice to the lemon Italian meringue to reinforce the overall lemon flavour. Give it a go!
Follow along with the ???? recipes below????????????????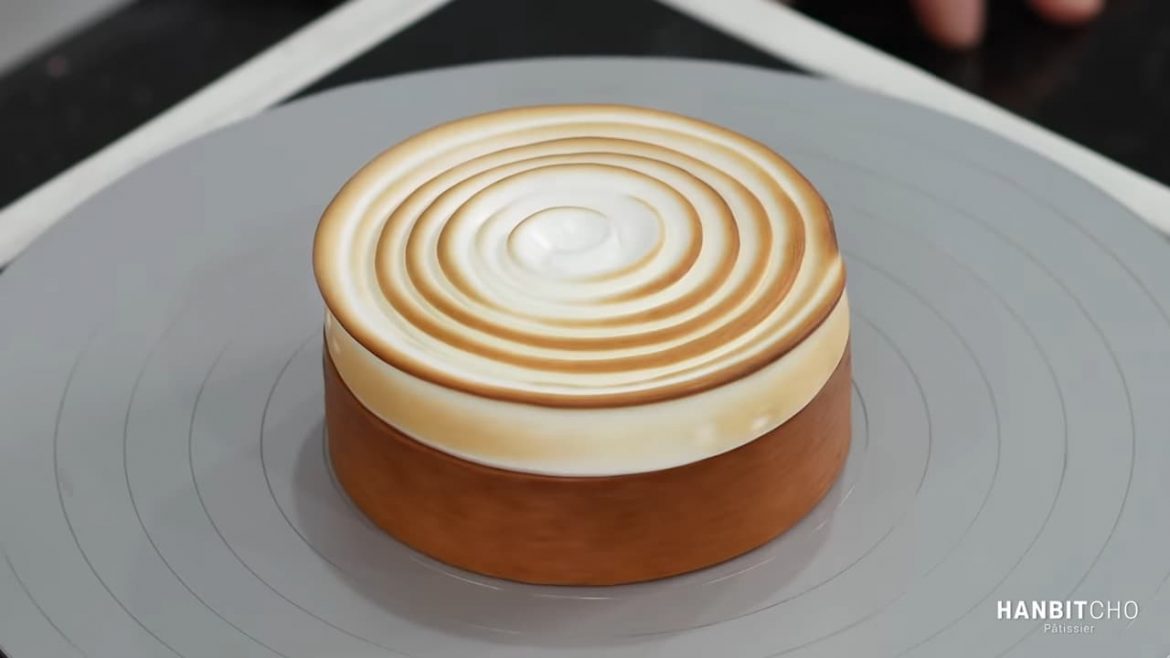 Ingredients
Tart Shell:
Butter (room temp) 75g
Salt a pinch
Powdered Sugar 54g
Almond Powder 15g
Corn Starch 23g
Eggs 27g
Cake Flour 128g
Lemon Juice 95g
Passion fruit puree 28g
Egg yolk 65g
Eggs 108g (so this is an egg that includes both yolk and whites)
Sugar 95g
Butter 78g (room temp)
Gelatin 2.5g (gold 200 blooms)
Lemon Italian Meringue:
Water 30g
Sugar 117g
Sugar 25g
Egg White 65g
Lemon juice 15g
Gelatin 1.5g (gold 200 blooms)
Instructions
Tart Shell:
Please watch my detailed "how to make a tart shell" video recipe.
Lemon Cream:
Bloom the gelatin in ice-cold water.
Add the lemon juice, passion fruit puree, egg yolk, eggs, and sugar all into the saucepan and start heating up. Bring it up to a thick consistency (soup).
Squeeze water out of gelatin and add it in.
Once the lemon curd cools down to 40~45℃ add in the room temp butter and blend.
Lemon Italian Meringue:
Bloom the gelatin in ice-cold water.
Make 118℃ sugar syrup by boiling water(30g) and sugar (117g).
Meanwhile, at the same time, whip the egg white (65g) and sugar (25g) to make a French meringue.
Pour the sugar syrup into the French meringue and continue to whip.
Melt the lemon juice + gelatin mixture using a microwave and add this in.
Whip until the Italian meringue cools down to room temp.
Store it in the fridge if not used immediately.
Assembly:
Pipe the lemon curd into the tart shells. Let it sit for a few hrs.
Pipe the Lemon Italian meringue in a tourbillon shape (Piping nozzle 1303 or 104)
Garnish with lemon zest.
Notes
How to store:
Lemon curd is full of water and this tart will become soggy quickly. Serve within 3 days.

Did You Make This Recipe?
---