Christmas Dinner Recipes are on the menu in Book recipe, and we are going to teach you how to make this delicious recipe from scratch!
We are aware of how the current coronavirus outbreak may affect your access to stores and general grocery items. Please be aware that many of these videos were filmed prior to the outbreak and additional new videos filmed by our producers, working safely from home, may look and feel different than what you are used to. We don't expect you to make all of our recipes now, but we hope you'll find them a joyful, entertaining, inspiring distraction worth saving for a future cooking challenge or shared meal with friends.
Follow along with the ???? recipes below????????????????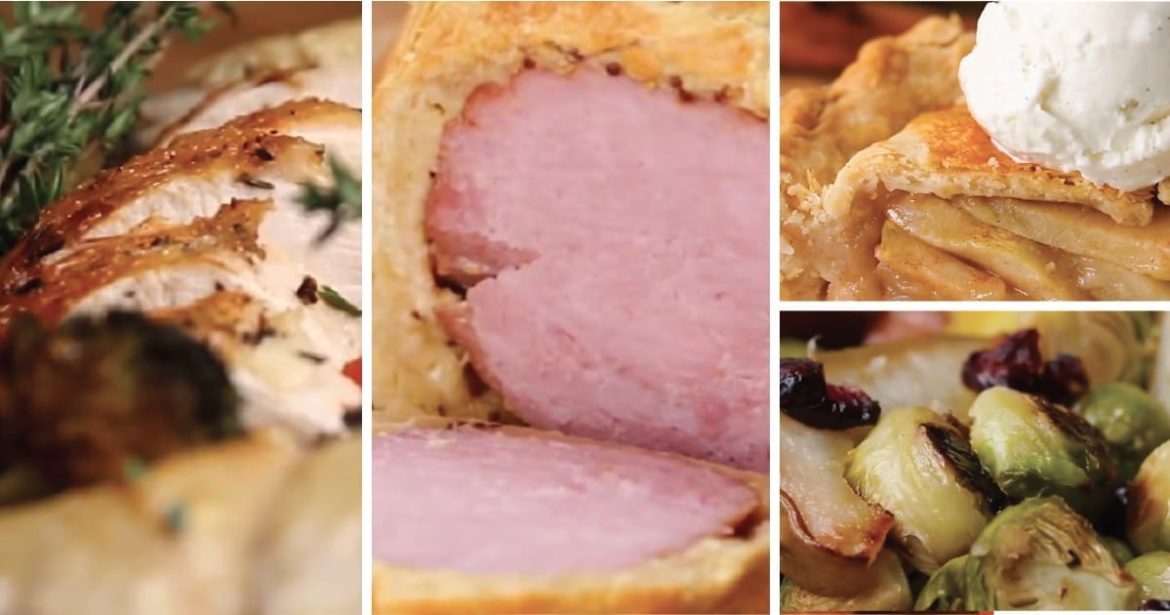 Ingredients
1-Whole-roasted Chicken and Veggies (6 servings)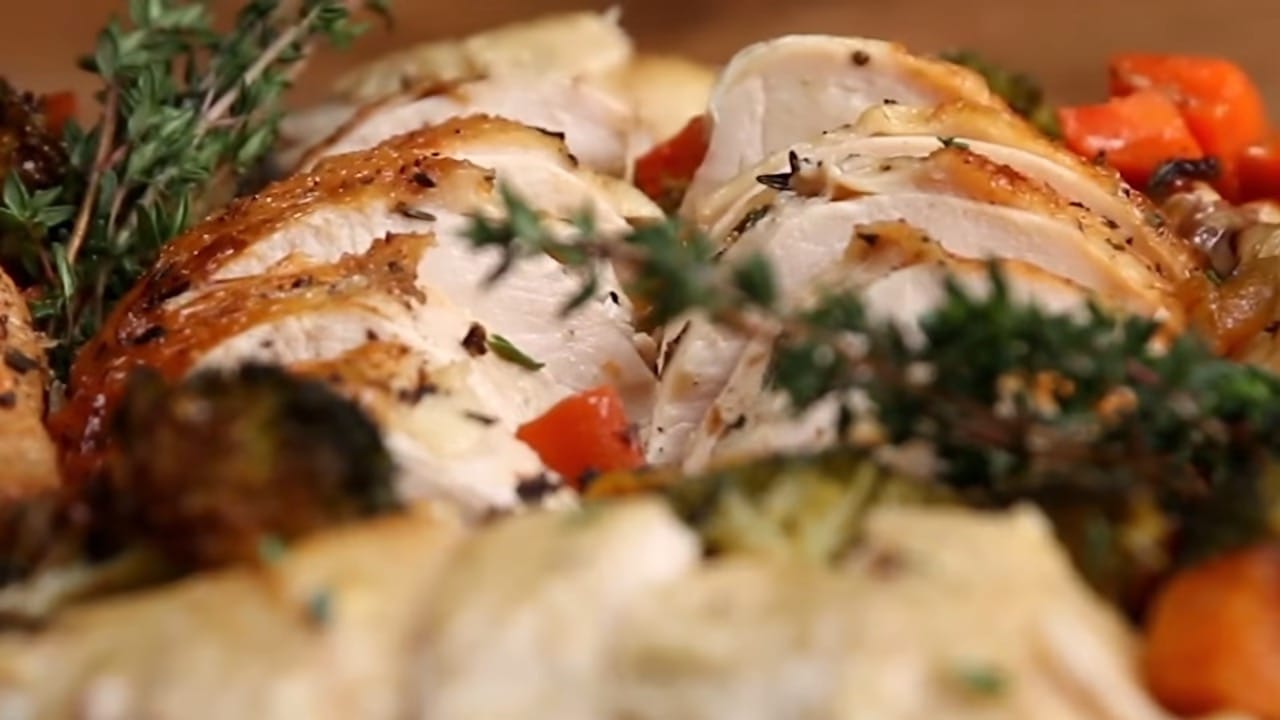 2 carrots, diced
1 cup butternut squash(125 g), diced
1 ½ cups broccoli floret(225 g)
2 tablespoons oil
4 lb small whole chicken(2 kg)
salt, to taste
black pepper, to taste
1 leaf fresh thyme leaf, to taste
3 sprigs fresh thyme sprigs, for garnish
butcher's twine
2-Roasted Vegetables (4 servings)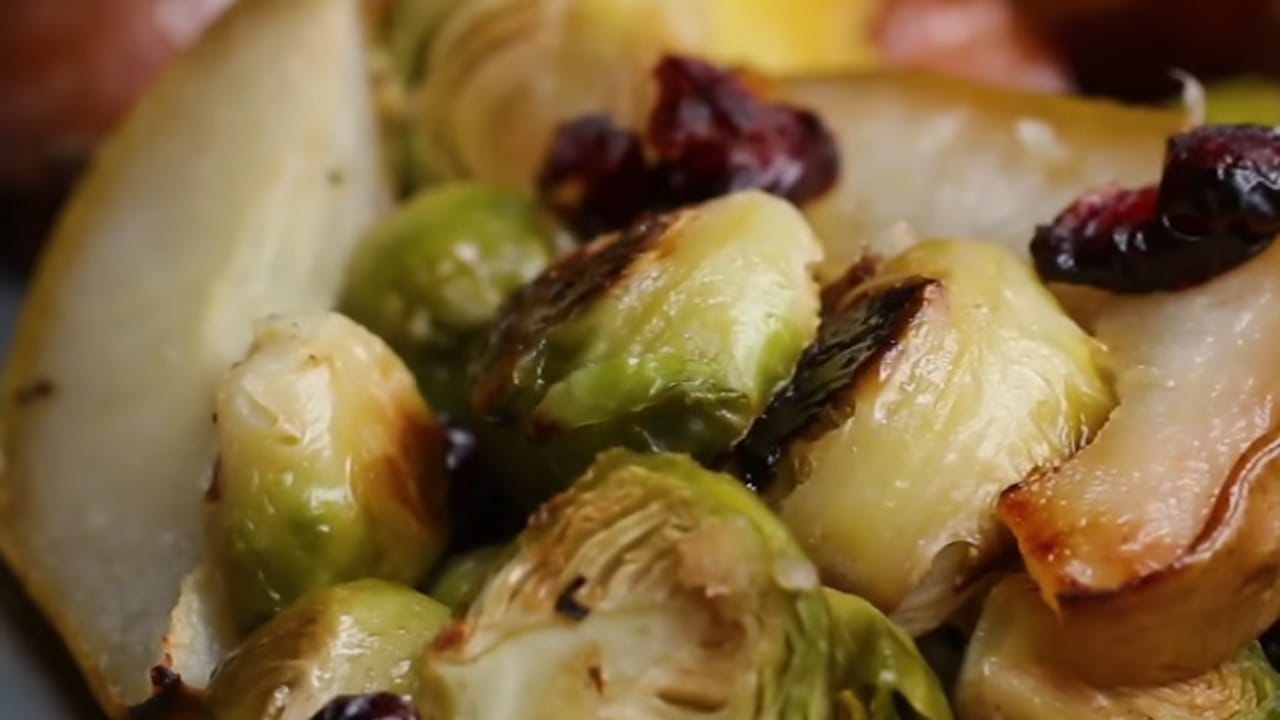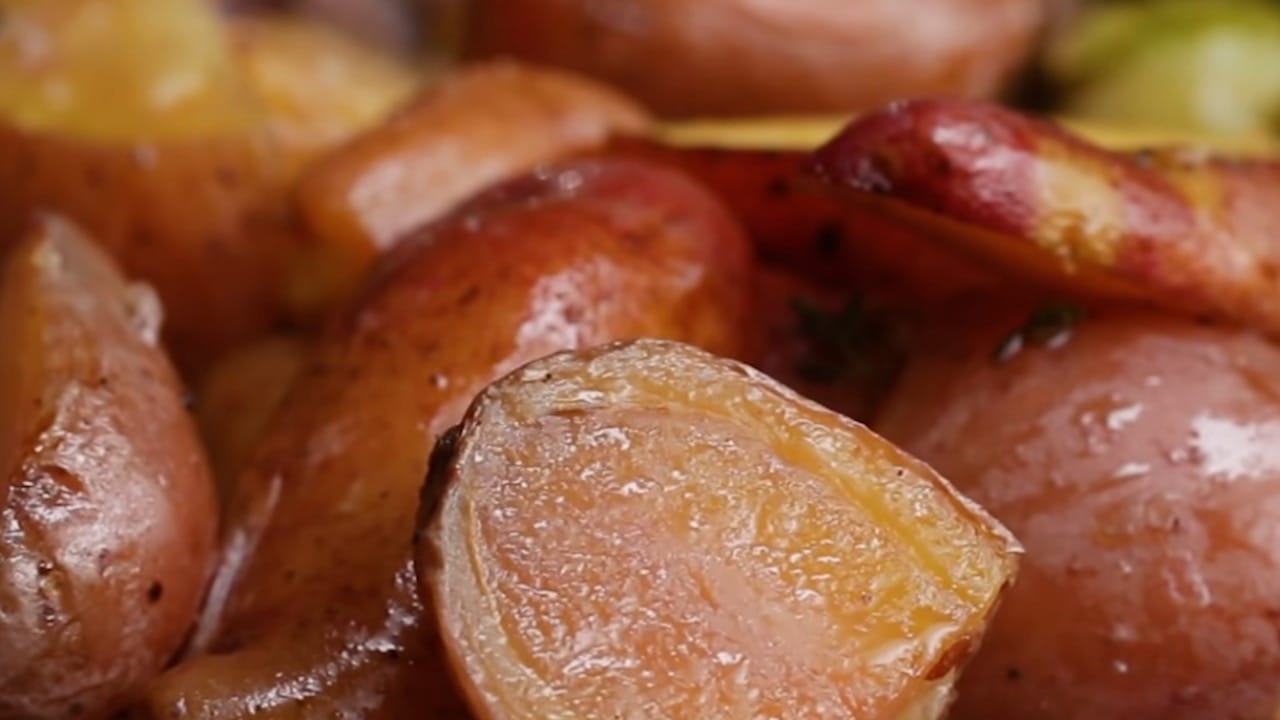 1 ½ lb brussels sprouts(680 g), halved
2 pears, cored and sliced into wedges
½ cup yellow onion(75 g), finely chopped
2 tablespoons olive oil
salt, to taste
pepper, to taste
4 lemon wedges
1 tablespoon honey
¼ cup dried cranberry(30 g)
3-Roasted Carrots (4 servings)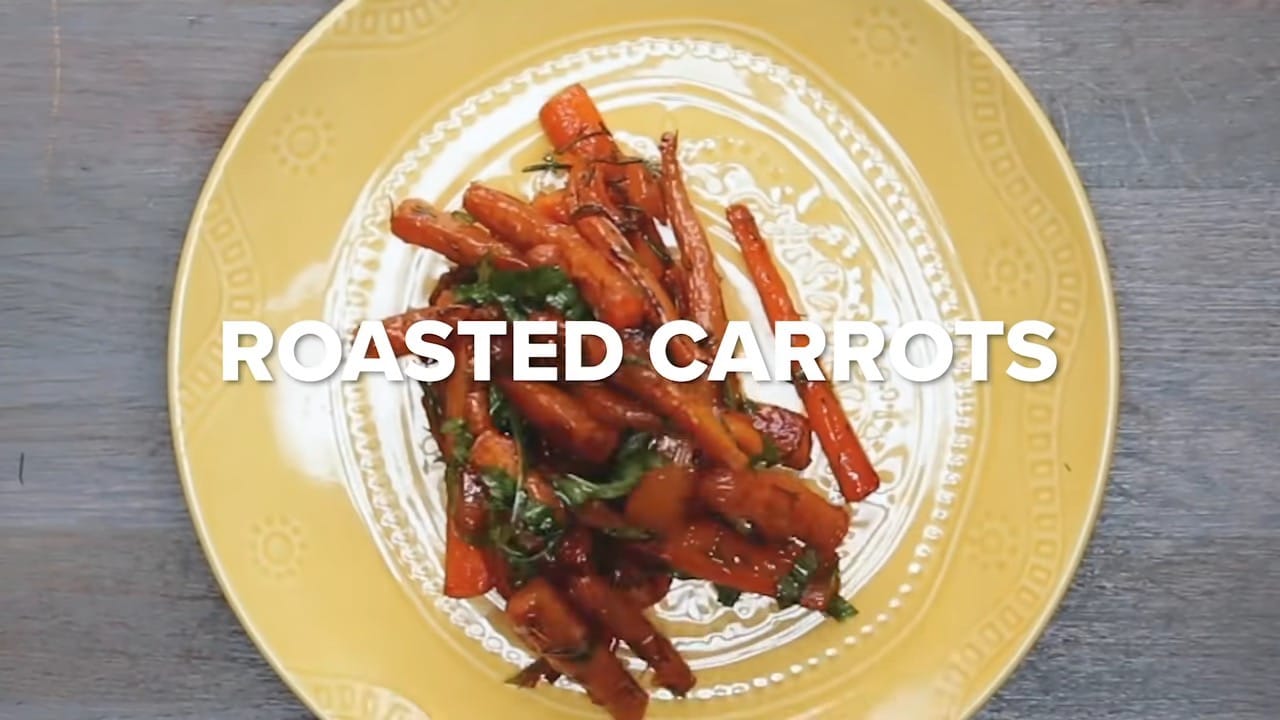 1 lb carrot(455 g)
3 tablespoons olive oil
1 teaspoon salt
½ teaspoon black pepper
2 tablespoons maple syrup
fresh parsley, chopped, to serve
4-Pastry-Wrapped Holiday Ham (4 servings)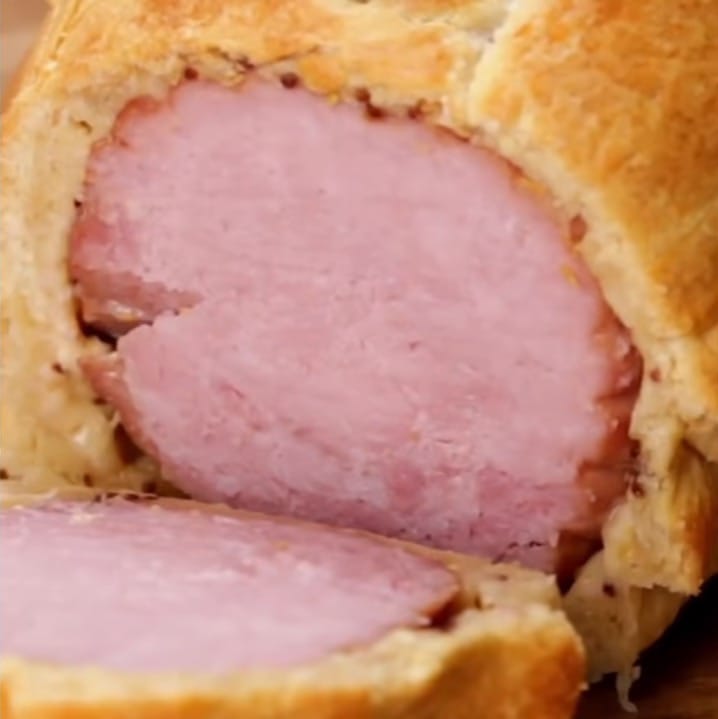 HAM
¼ cup brown sugar(55 g)
¼ cup dijon mustard(60 g)
1 ½ lb boneless ham(680 g), pre-cooked
1 tube crescent dough, pre-made
egg, beaten
APPLE CIDER SAUCE
1 cup apple cider(240 mL)
⅓ cup cider vinegar(80 mL)
⅓ cup honey(110 g)
1 tablespoon dijon mustard
1 teaspoon chili powder
5-Apple Pie From Scratch (8 servings)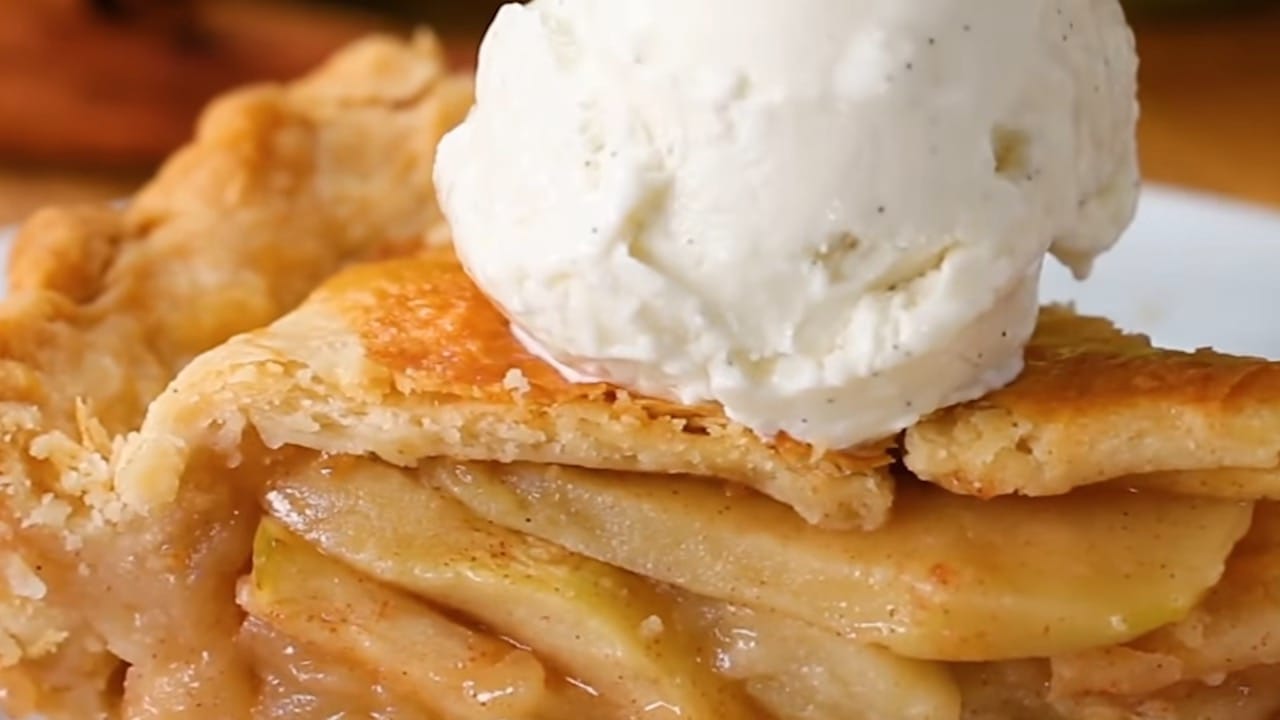 PIE DOUGH
2 ½ cups flour(315 g)
1 teaspoon salt
1 ½ sticks butter, 1 1/2 sticks, cold, cubed
8 tablespoons ice water, or as needed
FILLING
2 ½ lb granny smith apple(1 kg), cored, sliced, peeled
¾ cup sugar(150 g)
2 tablespoons flour
½ teaspoon salt
1 teaspoon cinnamon
¼ teaspoon nutmeg
½ lemon
1 egg, beaten
1 tablespoon sugar
TOPPING
1 scoop vanilla ice cream
Instructions
1-Whole-roasted Chicken and Veggies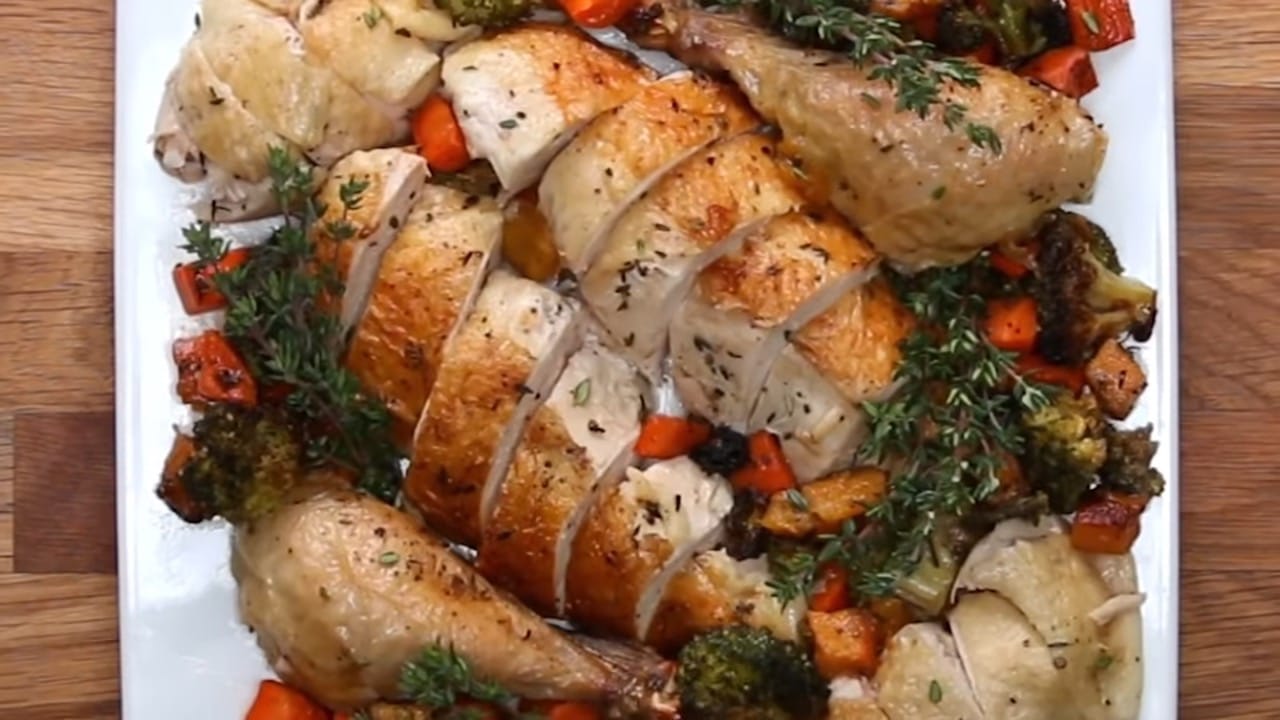 Preheat oven to 425°F (220°C).
In a large, ovenproof skillet or frying pan, mix together the carrots, squash, and broccoli, and coat with the oil. Spread the veggies into 1 even layer.
Place the chicken on top of the veggies.
Season the bird on all sides and in the cavity with salt, pepper, and fresh thyme leaves. While seasoning the bird, make sure that enough seasoning has fallen onto the veggies below to give them good flavor.
To truss the chicken, fold the wingtips underneath the breasts so that they fit snugly. Using a piece of butcher's twine, tie the legs together so the bird holds a nice shape.
Bake for 1 hour, or until a thermometer inserted into the thickest part of the breast reads 160°F (70°C).
NOTE: Once resting out of the oven, the temperature will continue to rise to a safe 165°F (75°C).
Let the chicken rest for at least 15 minutes once out of the oven, so that all of the juices in the meat can settle and the internal temperature has time to finish rising.
Carve the bird as desired.
Serve on a plate with the veggies, and fresh thyme sprigs for garnish.
2-Roasted Vegetables
Preheat oven to 450°F (230˚C).
In a large bowl, add the Brussels sprouts, onion, olive oil, salt, and pepper, and mix to combine.
Transfer to a parchment paper-lined baking sheet and add pears.
Bake for 15 minutes. Stir once, then back for an additional 10-15 minutes, until the Brussels sprouts are golden brown and have started to crisp and the pears have caramelized.
Squeeze the lemon over the Brussels sprouts and drizzle with the honey.
Add the dried cranberries and stir to combine.
Bake for an additional 25-35 minutes.
3-Roasted Carrots
Preheat oven to 400˚F (200˚C).
Add the carrots to a sheet pan, and toss with olive oil, salt, pepper, and maple syrup.
Roast for 20 minutes.
Top with parsley.
4- Pastry-Wrapped Holiday Ham
Preheat the oven to 350°F (180°C).
Mix the brown sugar and mustard in a small bowl.
Score the pre-cooked ham and brush the mustard mixture over the ham. Roast the ham for 20 minutes.
Wrap the ham in crescent roll dough.
Place the wrapped ham on parchment-lined baking sheet and brush with egg wash. Bake for another 20 minutes.
While the ham is baking, make the apple cider sauce. In a medium pot, bring the apple cider, cider vinegar, honey, mustard, and chili powder to a boil over medium-high heat. Reduce the heat to medium-low and let the sauce thicken.
Slice the ham and serve with the apple cider sauce.
5-Apple Pie From Scratch
In a medium-sized bowl, add the flour and salt. Mix with fork until combined.
Add in cubed butter and break up into flour with a fork. Mixture will still have lumps about the size of small peas.
Gradually add the ice water and continue to mix until the dough starts to come together. You may not need all of the water, but if the dough is too dry then add more. The dough should not be very tacky or sticky.
Work the dough together with your hands and turn out onto a surface. Work into a ball and cover with cling wrap. Refrigerate.
Peel the apples, then core and slice.
In a bowl, add the sliced apples, sugar, flour, salt, cinnamon, nutmeg, and juice from the lemon.
Mix until combined and all apples are coated. Refrigerate.
Preheat the oven to 375°F (200°C).
On a floured surface, cut the pie dough in half and roll out both halves until round and about ⅛-inch (3 mm) thick.
Roll the dough around the rolling pin and unroll onto a pie dish making sure the dough reaches all edges. Trim extra if necessary.
Pour in apple filling mixture and pat down.
Roll the other half of the dough on top.
Trim the extra dough from the edges and pinch the edges to create a crimp. Make sure edges are sealed together.
Brush the pie with the beaten egg and sprinkle with the sugar.
Cut four slits in the top of the pie to create a vent.
Bake pie for 50-60 minutes or until the crust is golden brown and no greyish or undercooked pastry remains.
Allow to cool completely before slicing.
Top with ice cream and serve.
Did You Make This Recipe?
---
Enjoy
Nutrition Info
Estimated values based on one serving size.
1-Whole-roasted Chicken and Veggies
Hide Info
Calories 712
Fat 49g
Carbs 8g
Fiber 2g
Sugar 1g
Protein 52g
2-Roasted Vegetables
Calories 215
Fat 7g
Carbs 40g
Fiber 8g
Sugar 21g
Protein 4g
3-Roasted Carrots
Calories 148
Fat 10g
Carbs 14g
Fiber 3g
Sugar 8g
Protein 0g
4-Pastry-Wrapped Holiday Ham
Calories 366
Fat 7g
Carbs 49g
Fiber 1g
Sugar 45g
Protein 25g
5-Apple Pie From Scratch
Calories 276
Fat 2g
Carbs 60g
Fiber 4g
Sugar 27g
Protein 5g