Coconut Angel Cake is on the menu in Book recipe, and we are going to teach you how to make this delicious recipe from scratch!
Follow along with the ???? recipes below????????????????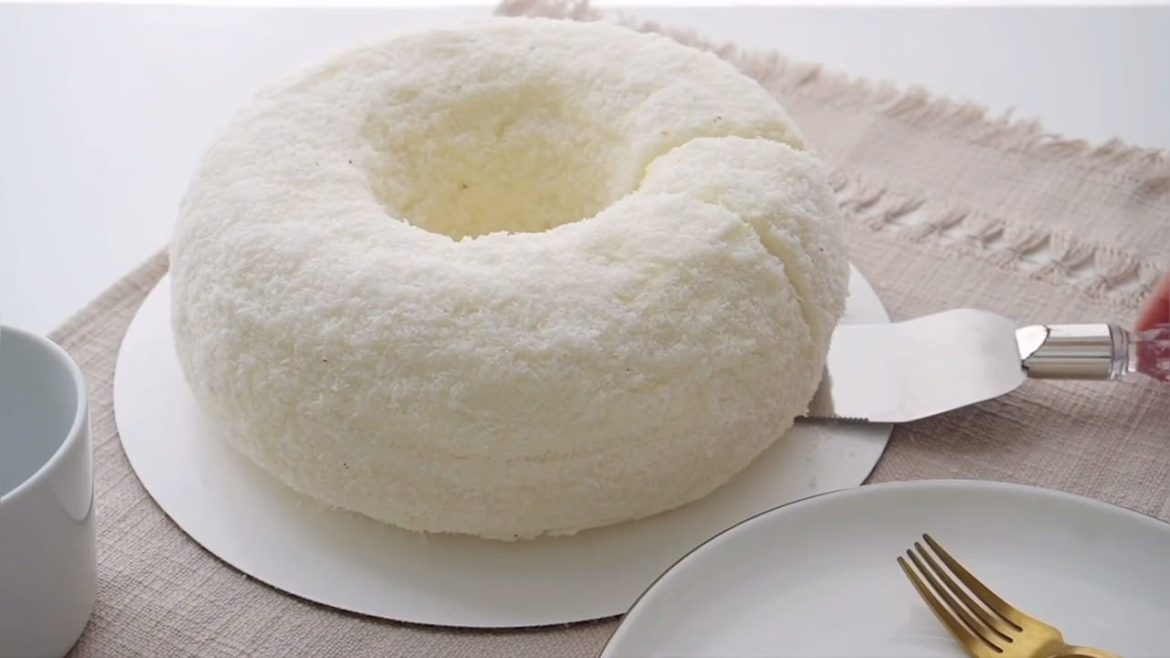 Ingredients
100g coconut milk (if you like the original flavor, you can use milk instead)
25g oil
100g cake flour
20g corn starch
60g egg whites
200g egg whites
A few drops of lemon juice
80g sugar
Coconut sauce:
20g sugar
12g corn starch
100g coconut milk
150g whipped cream
Instructions
Preheat the oven to 150 degrees Celsius
Add 100 grams of coconut milk and 25 grams of oil to a large bowl. Stir and mix well.
Sift in 100 grams of cake flour and 20 grams of cornstarch mix until the liquid is absorbed (It is normal that it looks thick or paste-like).
Add 60 grams of egg whites, mix and dilute smoothly (if there are particles, use a spatula to press them finely).
Add a few drops of lemon juice to 200 grams of egg whites, and start to beat until seeing big bubbles. While whipping, slowly add sugar to beat the egg whites, and finally beat the egg whites finely at a low speed. (Don't beat the egg white too dry and stiff)
Divide the whipped egg whites and mix them evenly with the batter. (The mixing technique is the same as the chiffon batter)
Pour into the mold to smooth the surface, put a cup of cold water on the baking tray, and put the cake on a grid.
Bake in the middle layer of a preheated oven at 150 degrees Celsius for 40 minutes. It rebounds on the surface and is cooked.
Take it out of the oven and let it cool, then demould it and enjoy it like that or make a coconut sauce with it.
Coconut sauce:
Put all the ingredients in a small pot and mix until there are no particles. Turn on low heat and stir while cooking until thick. It can be used when it is kept cool or warm.
Spread the coconut sauce evenly around the surface of the cake, then coat it with a layer of shredded coconut.
Notes
8 inch hollow round mold or 7 inch hollow chiffon mold

The recipe uses a total of 260 grams of refrigerated egg whites

Did You Make This Recipe?
---
Bon Appétit
Let's try the coconut fragrant cake with cloud texture~