Learn How To Make Creamy Mushroom Chicken Pasta Recipe from Chef Neelam Bajwa only on Get Curried. Make this easy Pasta Recipe, an Italian Food, at your home and share your experience with us in the comments section below.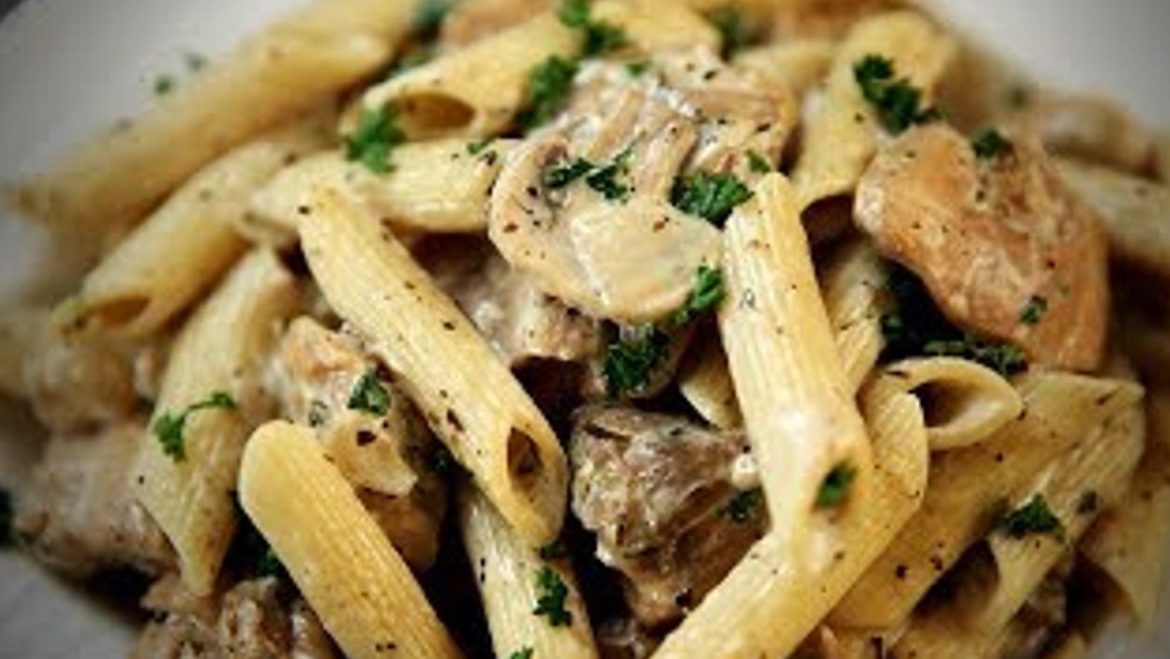 Ingredients
2 tbsp olive oil
4-5 cloves garlic
A packet of pasta
1 onion
1 tsp dried thyme
1 tsp dried mixed Italian herbs
1 tsp black pepper
1/2 kg chicken thigh
200 grams of mushrooms
150 ml cream
Parsley to garnish
Salt to taste
Instructions
In a saucepan heat Olive Oil and saute garlic, onion, thyme with italian herbs, black pepper and salt.
Add the chicken and cook for 7 minutes.
Then add mushrooms and cook until the mushrooms release liquids.
Pour the cream in batches as required and stir.
Now add coriander and mix well.
Did You Make This Recipe?
Delicious and Creamy Chicken and Mushroom Pasta are ready to serve!
---
Enjoy