Fried vermicelli is on the menu in Book recipe, and we are going to teach you how to make this delicious recipe from scratch!
Today we're making a quick 10-minute alternative to rice, the classic Middle Eastern fried vermicelli. This side dish is extremely quick to make, and you can flavor it with anything you can think of
Follow along with the ???? recipes below????????????????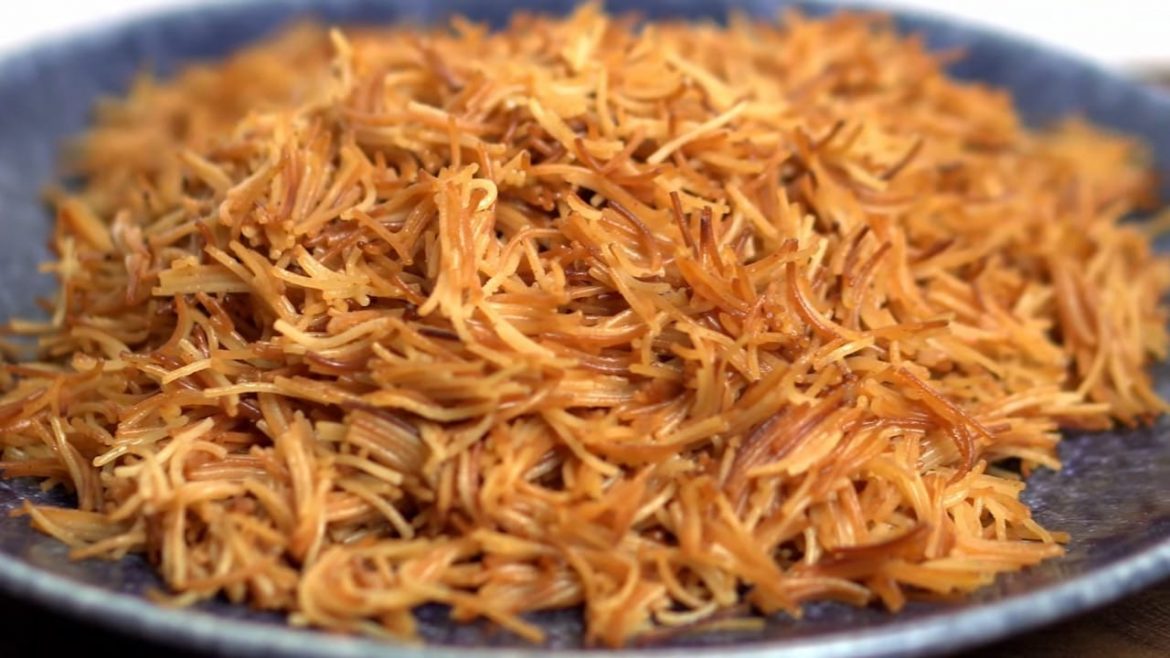 Ingredients
130g (1 cup) Wheat Vermicelli
230ml (7.7 fl oz) Stock
1.5 Tbsp Butter or Oil
0.75 Tsp Salt
0.25 Tsp Pepper
Instructions
Melt the butter in a pot over medium-high heat
Add the vermicelli and continuously stir this in the oil. Fry until a deep brown color and almost burning. About 3-5 minutes
Add the stock and seasonings. The stock should just barely cover the rice by 1/2cm or 3/16"
Bring to a boil and turn the heat down to medium. Cover the pot and allow it to steam for about 7-10 minutes
Once the water has all evaporated and the vermicelli is cooked, use a fork to fluff it up
Serve while hot
Did You Make This Recipe?
---
Enjoy
Let us know what you think of today's fried vermicelli tips, tricks, and hacks!