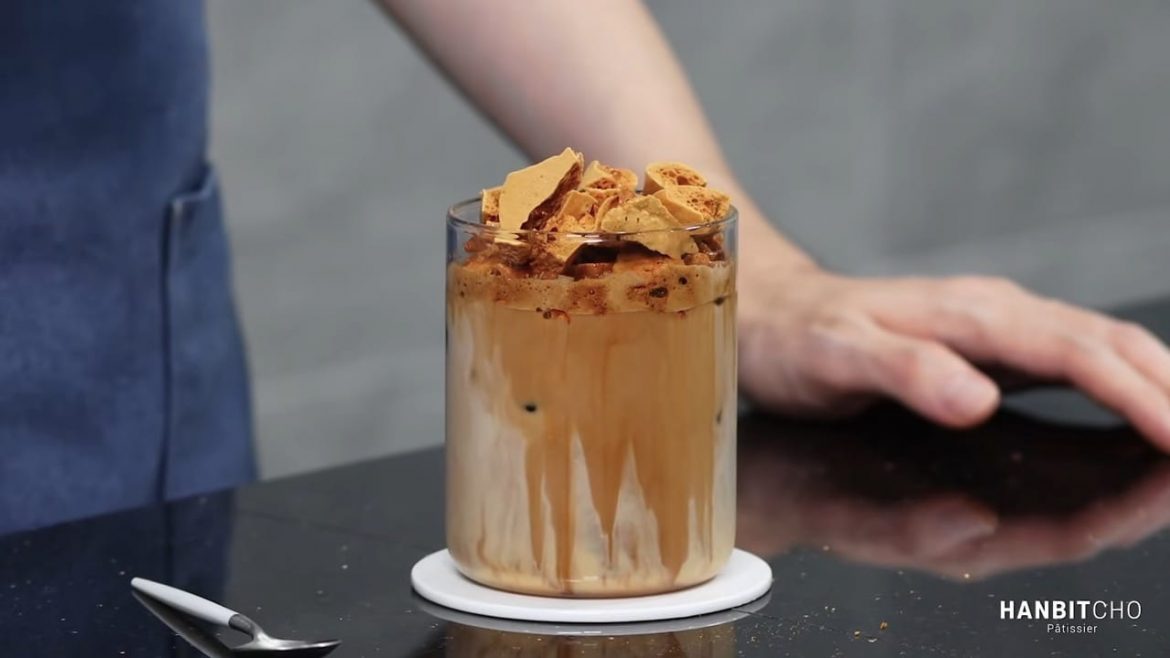 Ingredients
Korean Style Honeycomb Toffee (Mega Dalgona)
Sugar (white sugar) 100g
Water 30ml
Baking Soda 3g (this ranges between 2.5~5g)
Dalgona Latte
Espresso 40ml
Milk 160ml
Korean Style Honeycomb Toffee 20~30g (this is completely up to you!)
Korean Style Honeycomb Toffee (Mega Dalgona)
Instructions
Korean Style Honeycomb Toffee (Mega Dalgona)
Boil the sugar & water in a saucepan until you reach a light brown (amber color) add the baking soda
Stir it well.
Pour it onto parchment paper/silicone mat.
Dalgona Latte:
Pour ice & milk into the glass.
Add an adequate amount of honeycomb toffee.
Pour espresso over it.
Top it with more honeycomb toffee.
Did You Make This Recipe?
---