Fisherman's Rice is on the menu in Book recipe, and we are going to teach you how to make this delicious recipe from scratch!
Today we're making Roz Sayadeya or Fisherman's rice. The perfect side dish for a seafood meal. The rice is cooked with caramelized onions and seafood stock, giving it a sweet flavor that really complements any seafood.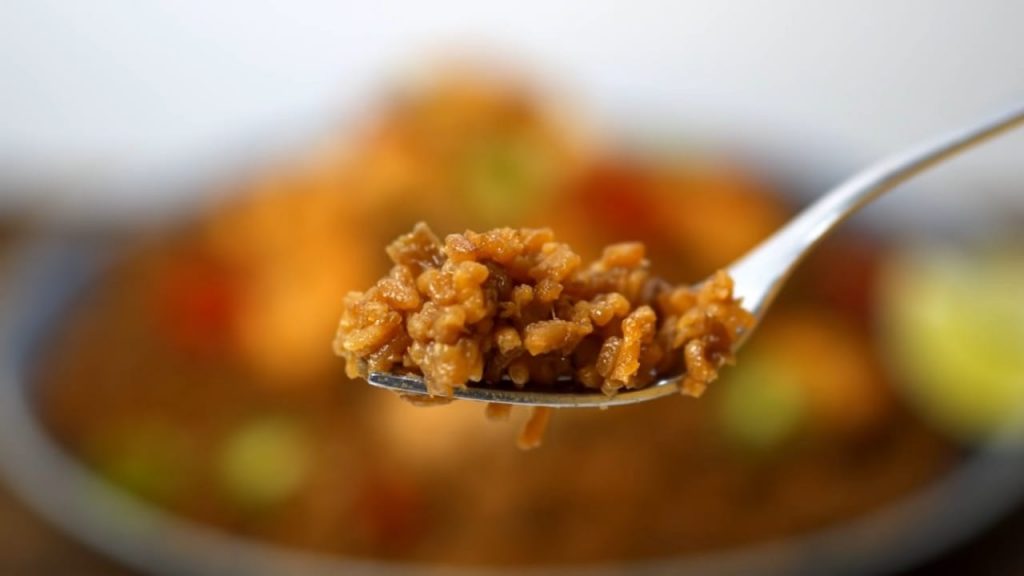 Follow along with the ???? recipes below????????????????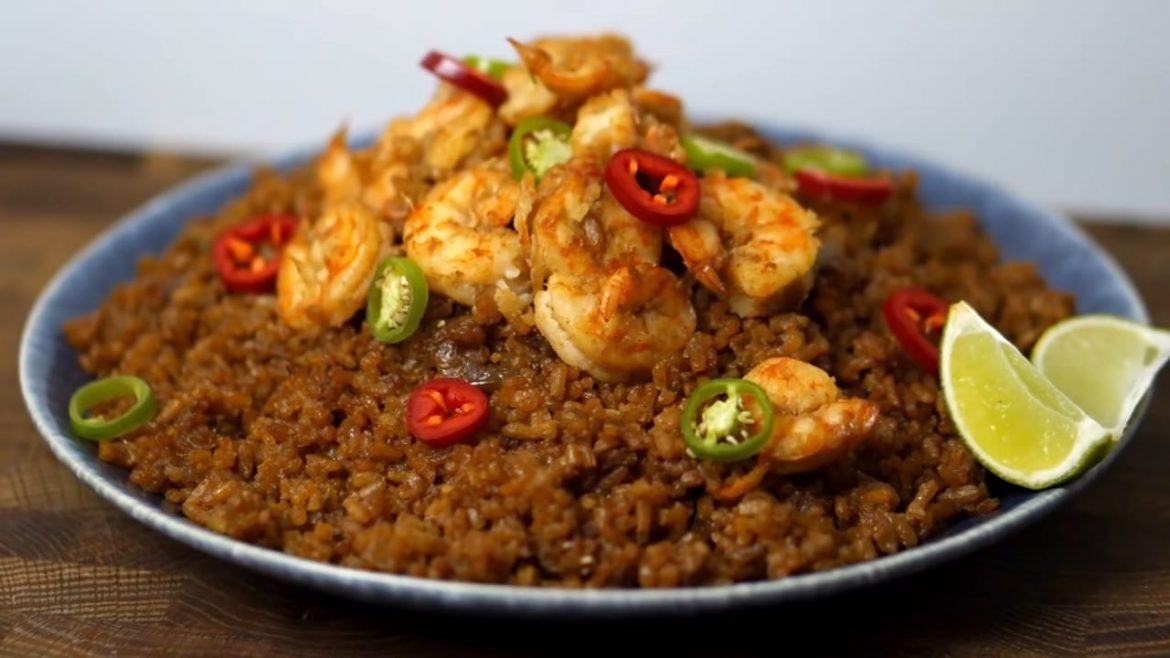 Ingredients
Stock:
500g (1lb) of Shell on Prawns (Use the shells and heads only for the stock) Can also use any other kind of seafood
1 Stick of celery
2-4 Cloves of garlic
1 Onion
1 Tomato
Handful fresh coriander
1 Tbsp Vegetable oil
1 Tsp Salt
1/2 Tsp Cumin seed
1/2 Tsp Coriander seed
1/2 Tsp Black pepper
Rice:
6 Tbsp Vegetable oil
4 Onions
1 green chili
2 cups of rice
2-3 Tsp Salt
1/2 Tsp Black Pepper
1/4 Tsp Cumin
Stock from this recipe or use ready-made stock or a stock cube
Prawns:
250g (1/2 lb) Shelled Prawns 500g (1lb) before shelling
1 Tbsp Vegetable oil
1/4 Tsp Salt
1/4 Tsp Cumin
1/8 Tsp Black pepper
1 Clove Garlic
Instructions
To make the seafood stock:
Deshell and clean your prawns (Search youtube for detailed steps)
Pour the oil into a large pot over medium-high heat, once heated add the prawn shells and heads
Stir fry until bright orange, then roughly chop the onion, score the tomato, and add them to the pot
Add in the garlic, spices, and remaining ingredients, then top with 2L (2 quarts) of water
Bring to a boil then skim using a ladle, allow to simmer for half an hour
Drain using a fine-mesh sieve, making sure to remove all shells and vegetables
To make the rice:
Thoroughly wash the rice until clear and set it aside to drain
Dice your onions into a medium dice
Add the oil and onions to a pot over medium heat
Cook the onions for about 30 minutes, stirring every few minutes until they are a very dark brown
Once they are coffee color, add a few ladles of stock to deglaze the pot
Slice the green chili and add it in with salt, pepper, and cumin. Allow boiling for about 5-10 minutes
Add the washed rice to the pot and bring this to a boil, turn the heat down to medium and cover with a tight-fitting lid
Check the pot every couple of minutes, and once the water has dropped below the surface of the rice, turn the heat down to low
Allow this to steam for 20-25 minutes covered, adding the prawns halfway through (mix them with the other ingredients mentioned above)
If the rice is a little wet after this time, allow it to steam on low heat with the lid off for a few more minutes
Serve while hot and enjoy!
Did You Make This Recipe?
---
Enjoy
Let us know what you think of today's Fisherman's Rice tips, tricks, and hacks!