Custard cream donuts are on the menu in Book recipe, and we are going to teach you how to make this delicious recipe from scratch!
Follow along with the recipes below!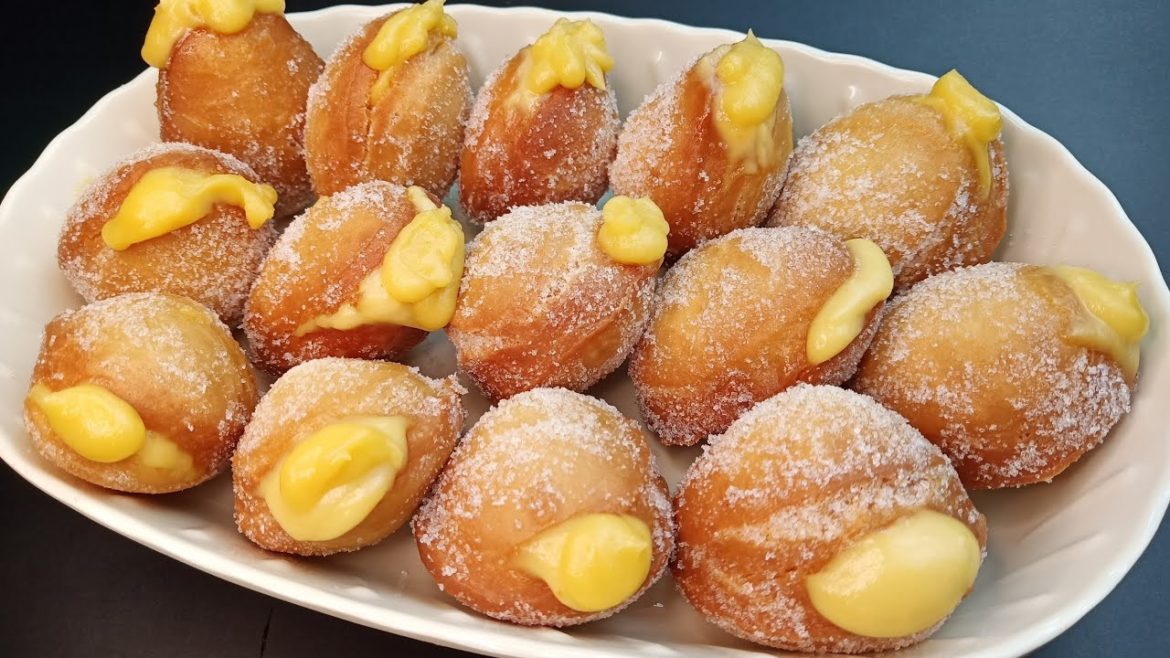 Ingredients
Custard filling:
3 egg yolks
1/3 cup sugar
1/3 cup cream
1 cup milk
1 tbsp cornstarch
25g butter
Dough:
1 egg
1/4 cup sugar
175ml water
3 cups all-purpose flour
2 tbsp baking powder
1/2 tsp salt
3/4 cup powder milk
3 tbsp oil
Oil for deep frying
Sugar for coating...
Instructions
The preparation steps are described in the video

Did You Make This Recipe?
Recipe video
---
Enjoy